SimpleSign is an online service that allows documents to be released for signature. This is especially useful for contracts, estimates, or similar documents.
With the help of the plugin ProductivityTools, you can integrate SimpleSign into Daylite and send documents, such as estimates from Daylite to customers for online signing.

To set up the SimpleSign integration, please proceed as follows:


Settings in SimpleSign
Then log in to your SimpleSign account
Navigate to Add-Ons via the menu icon in the upper left corner
Under All Add-Ons, please enter API in the search field
Activate the API Add-On
Now navigate within the menu to Settings -> API Settings
Copy the Super access token that is shown under Clients credentials identifier
Now, please continue with the settings for ProductivityTools.
Please note that when your SimpleSign test account ends, you'll minimum need the paid SimpleSign Team plan for using the Daylite and SimpleSign integration.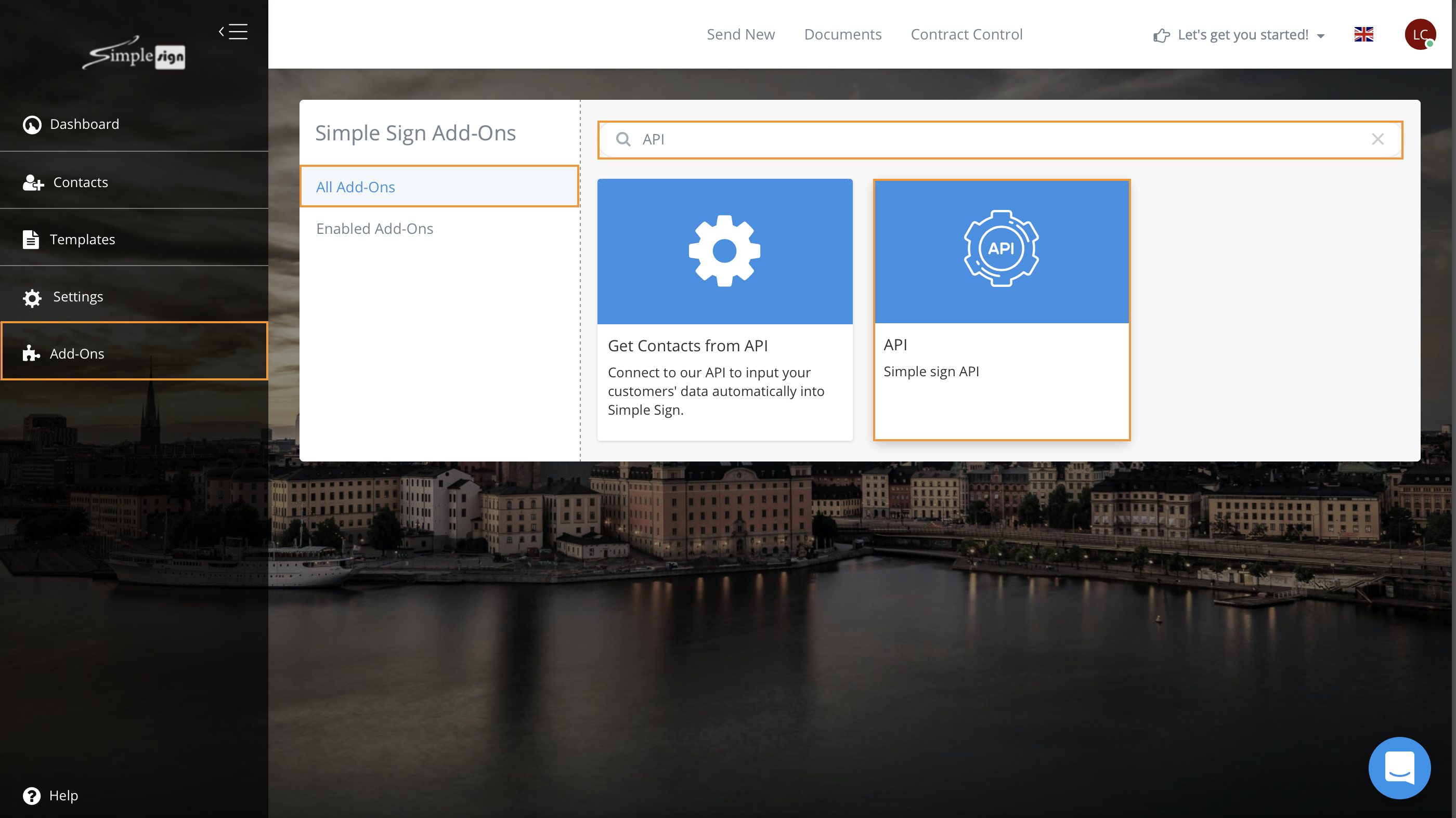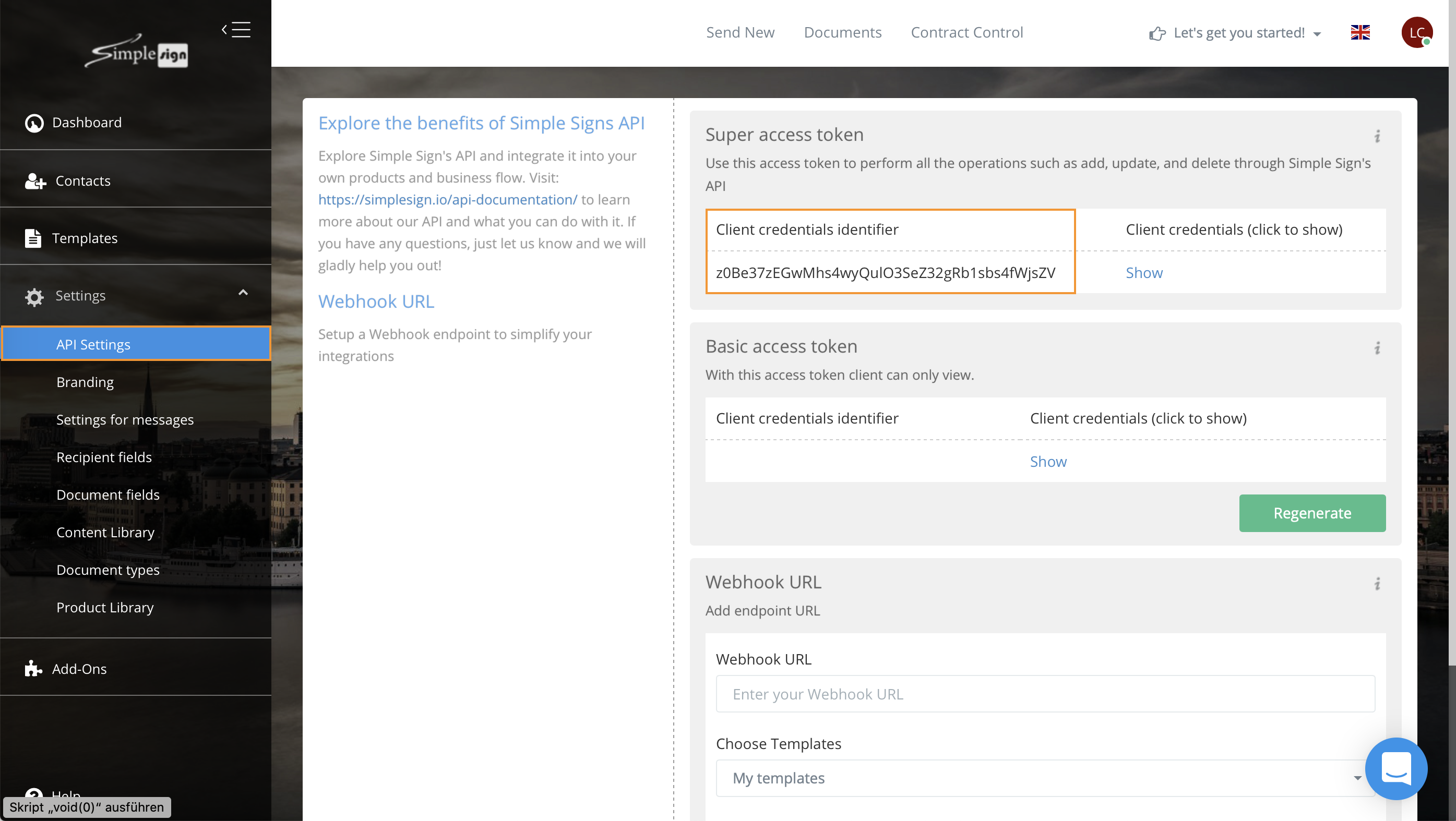 Settings in ProductivityTools
Please make sure, that the plugin ProductivityTool is installed
Then, please click within the PluginCenter at ProductivityTools and choose SimpleSign under Integrations
Activate the SimpleSign integration with the slider
Now select the Login button and paste in the super access token previously copied from SimpleSign
Click at Connect
The connection between SimpleSign and Daylite has now been successfully established.
Learn how to send an estimate in Daylite using SimpleSign here:
How do I send an estimate from Daylite using SimpleSign?
Related articles
What are the ProductivityTools?
What is SimpleSign?
How do I send an estimate from Daylite using SimpleSign (E-Mail templates)?
How do I create email templates with ProductivityTools?