When you create an appointment in Daylite where another Daylite user is invited or the appointment is delegated to a Daylite user, this user receives a Daylite notification and needs to confirm the appointment.
ProductivityTools' Calendar Assistant allows you to confirm an appointment for other Daylite users. You can also specify whether or not Daylite users should receive a Daylite notification for the appointment.
The Calendar Assistant is helpful wherever regular appointments are created for other Daylite users and additional confirmation of the appointments is not required.
Please proceed as follows:
Create the appointment as usual in Daylite and invite one or more Daylite users or delegate the appointment to a Daylite user.
Check Accept all invitations to automatically accept the appointment for the other Daylite users.
Check No notifications to suppress Daylite notification for the appointment, if desired.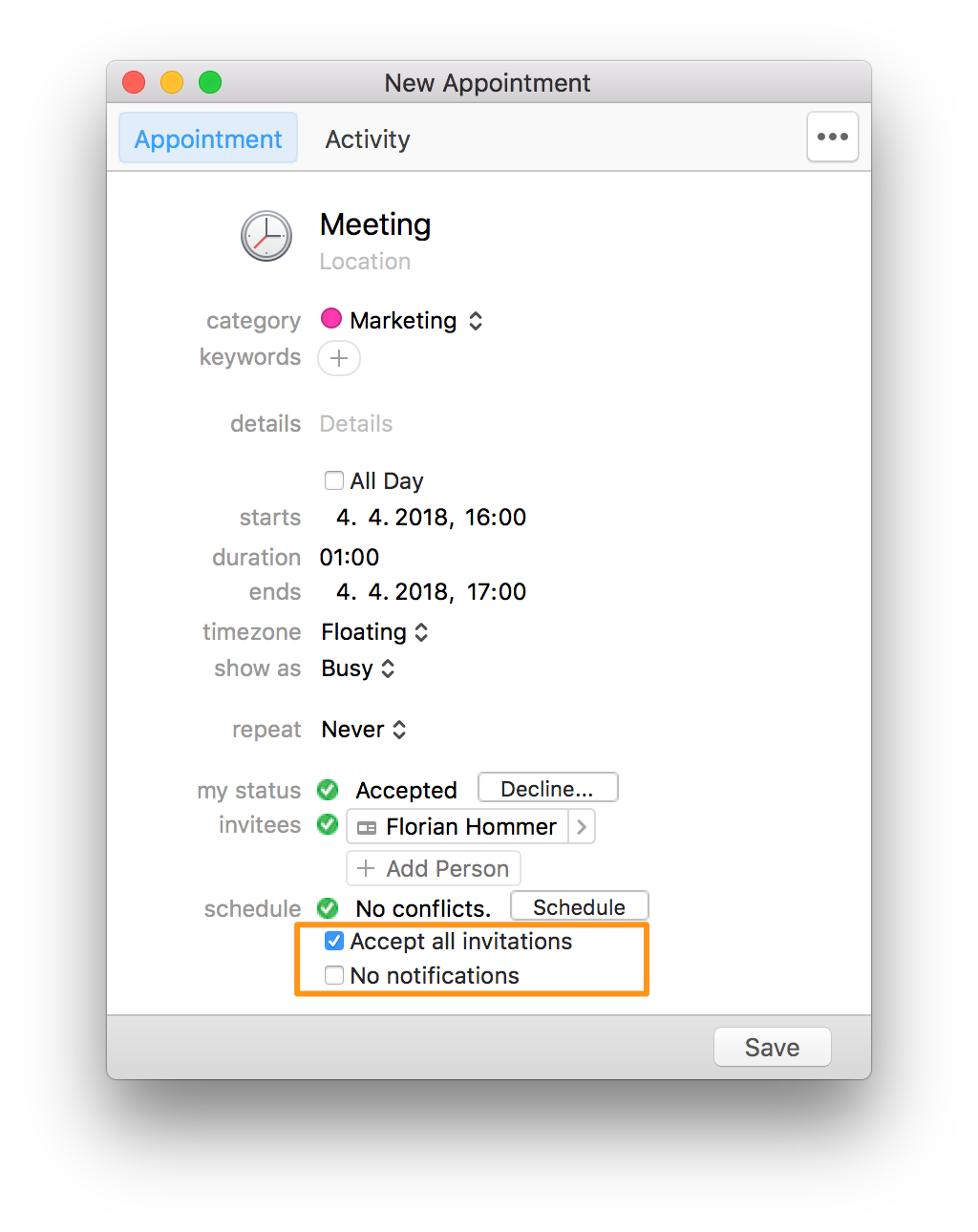 Related articles
How do I use ProductivityTools to change the due date of tasks?
🎬 How do I configure the contextual menu in Daylite?
What is the Zoom integration within the ProductivityTools?