Create Kanban boards for your projects and opportunities with the Daylite plugin Boards and get a better control and visualization of your tasks (tickets). In addition to columns within a board, use different groupings to get different perspectives on your tickets or to move them by drag & drop.
Grouping in Boards
Grouped by User
Get an overview of all tickets per user that are related to a project or opportunity. Drag and drop one or more tickets to delegate them to a Daylite user within Boards in no time.


Grouped by Priority
Group all tickets of a project or opportunity according to their priority. Drag & drop one or more tickets to quickly change the priority.


Grouped by Tasklist
Create task lists for a project or opportunity on the Tasks & Pipeline tab of your project or opportunity. Group your tickets within the Kanban board according to these task lists and drag & drop tickets to move them in no time.

If a task doesn't originate from a task list, it will be displayed in the row "No tasklist".


Grouped by Category
Group tickets by category. Drag & drop a ticket to Change the category.

Use the gear-icon to open the settings of the selected board and expand or collapse all groupings with a single click.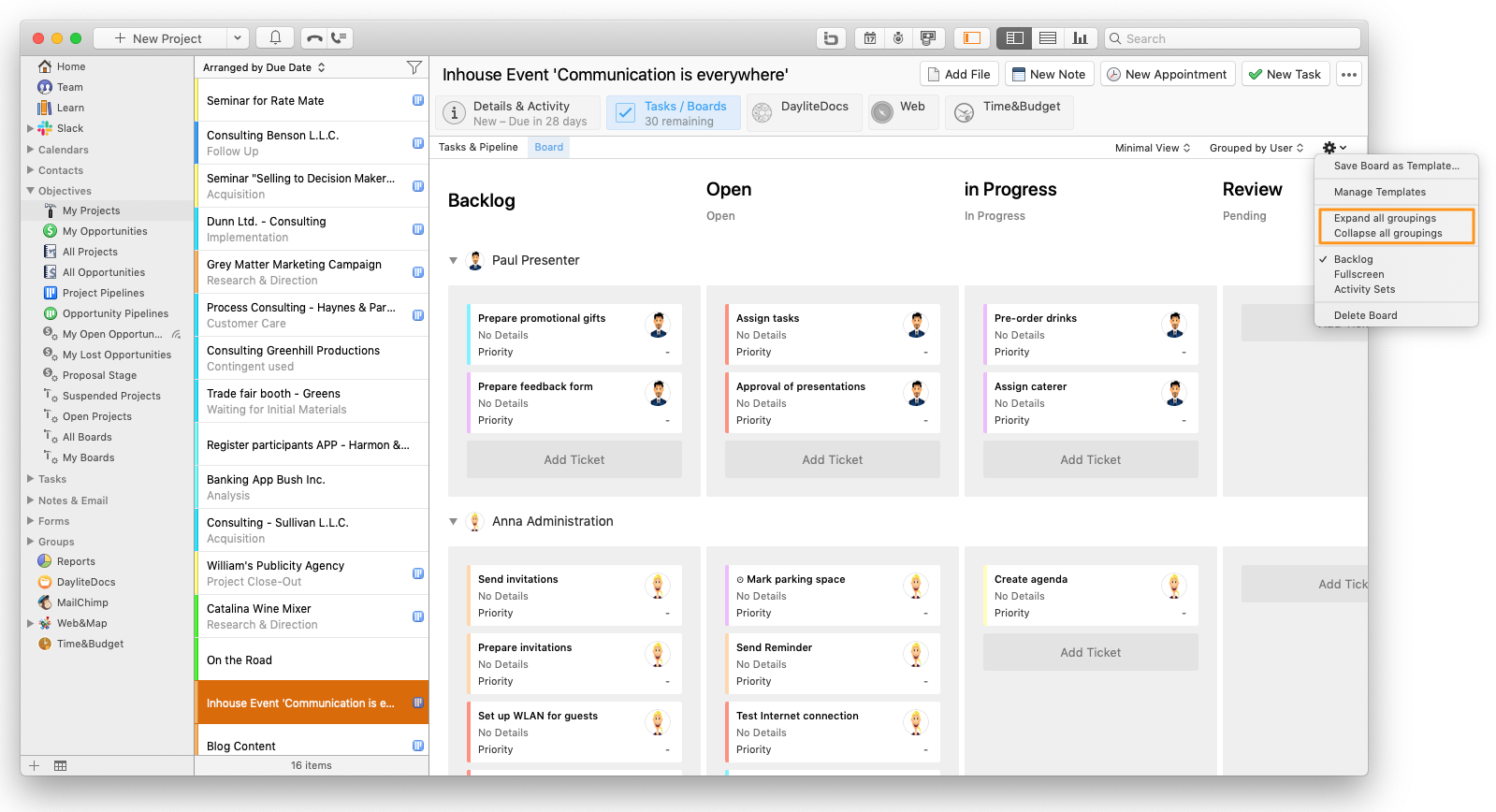 Related articles
What is Boards?
How do I manage columns in Boards?
Can I use subtasks in Boards?
How do I save and manage templates in Boards?