Use the visualization of the Daylite plugin Boards to better structure your project and opportunity-related tasks. Tasks are shown as tickets in a Kanban board. Grouping in Boards enable you to use drag & drop to delegate a ticket to another Daylite user, change the category or even the ticket's status with ease.
Get more information about Grouping at this article:
How do I work with grouping in Boards?



Create a ticket in Boards
Follow these steps to create a ticket in Boards:
Select a project or opportunity with a board for this you would like to create a new ticket
Click the Add Ticket button in the desired column (please note that this button is located beneath possibly existing tickets)
Add additional information to the ticket such as title, category etc. as desired
Confirm your entry by clicking Save
You can edit the ticket again at any time or delegate it to another Daylite user.


Learn how to customize columns in a board in this article:
How do I manage columns in Boards?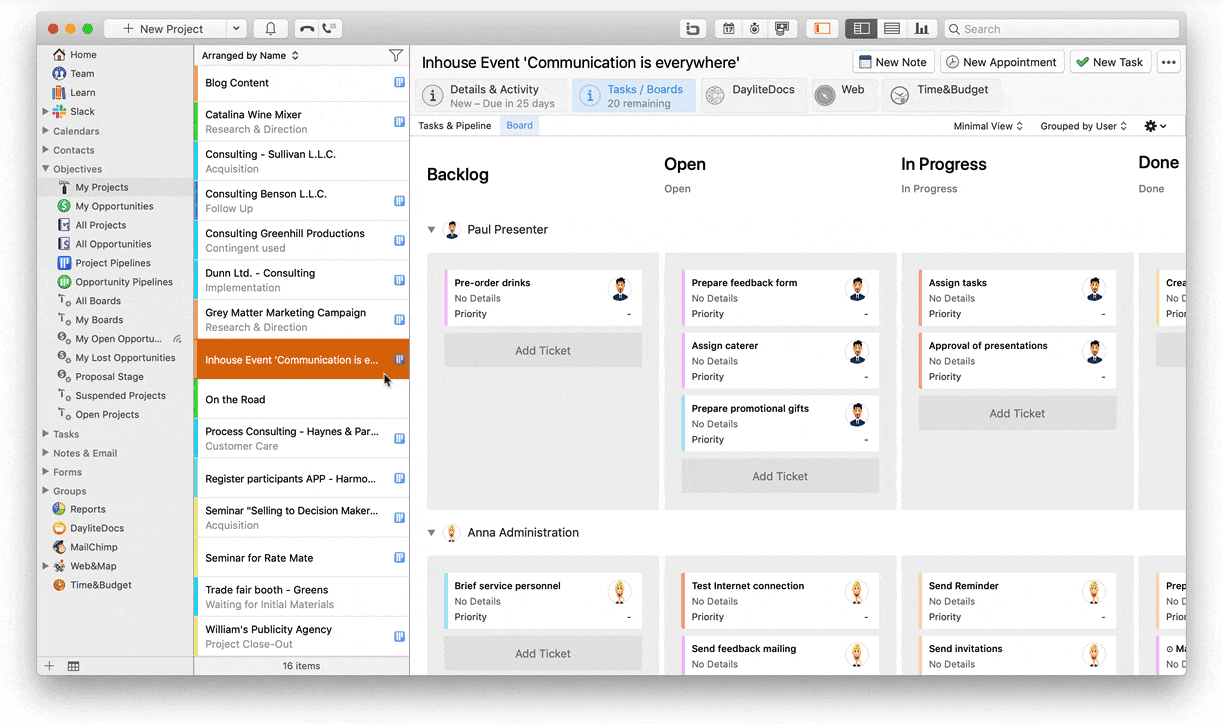 Related articles
What is Boards?
How do I create a board?
How can I delegate a ticket in Boards?
What is the difference between Minimal View, Standard View and Expanded View in Boards?