With TimeBoards you can easily schedule tasks of your project in Daylite.
Choose a Daylite project and navigate from the tab Tasks/Boards to TimeBoards. Use the drop-down menu for scheduling your tasks on a daily, weekly or quarterly time-frame.
If you drag a ticket to a corresponding date column, the start date of the ticket is automatically set to this day. The first day of the selected week is always set as the start date when you use the weekly time frame for your tickets.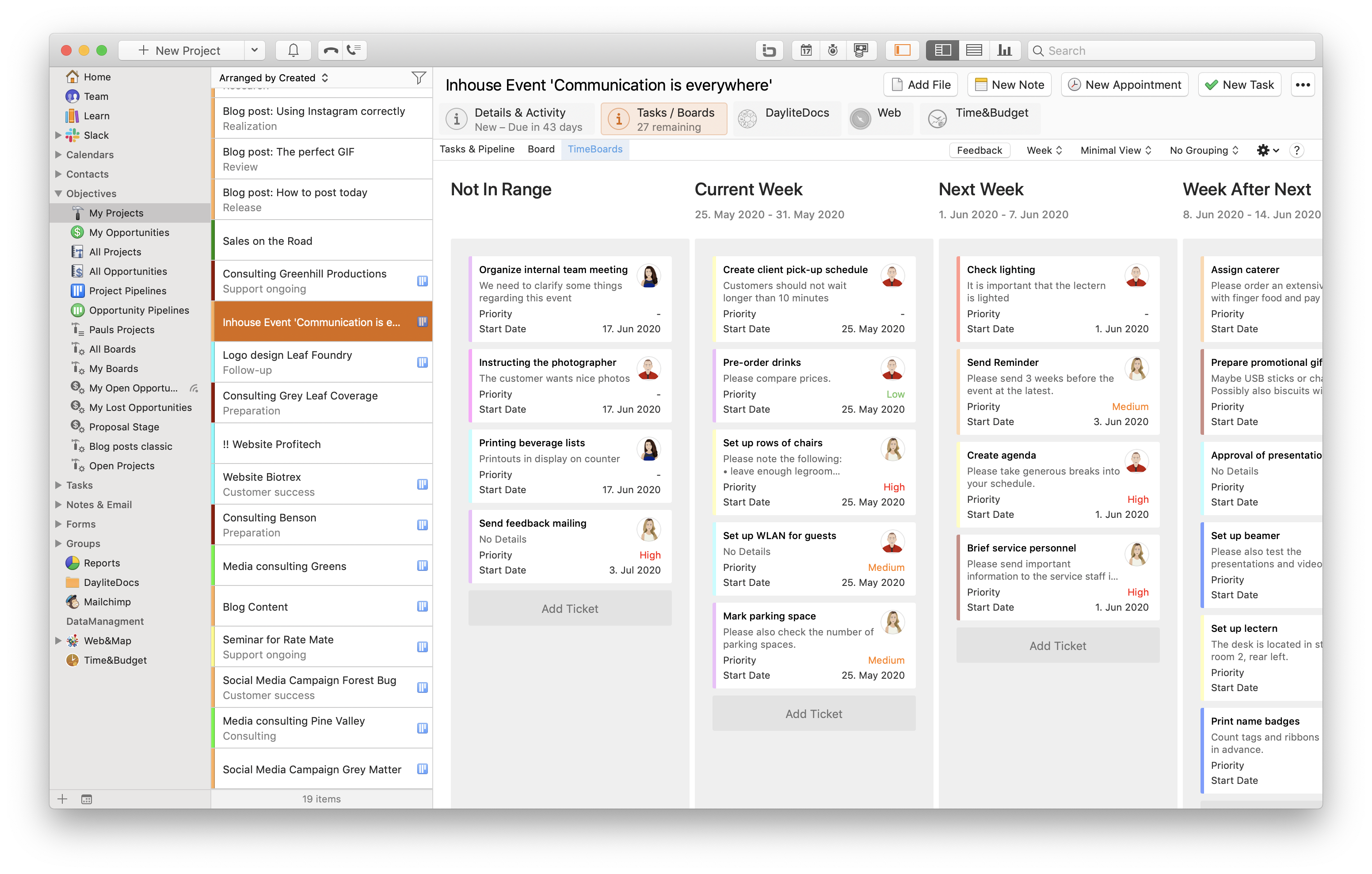 If you group the TimeBoard by users, you can also use drag and drop to delegate a ticket to a team member of your project. This way you always have an overview of who has planned to work on which tasks at what time-frame.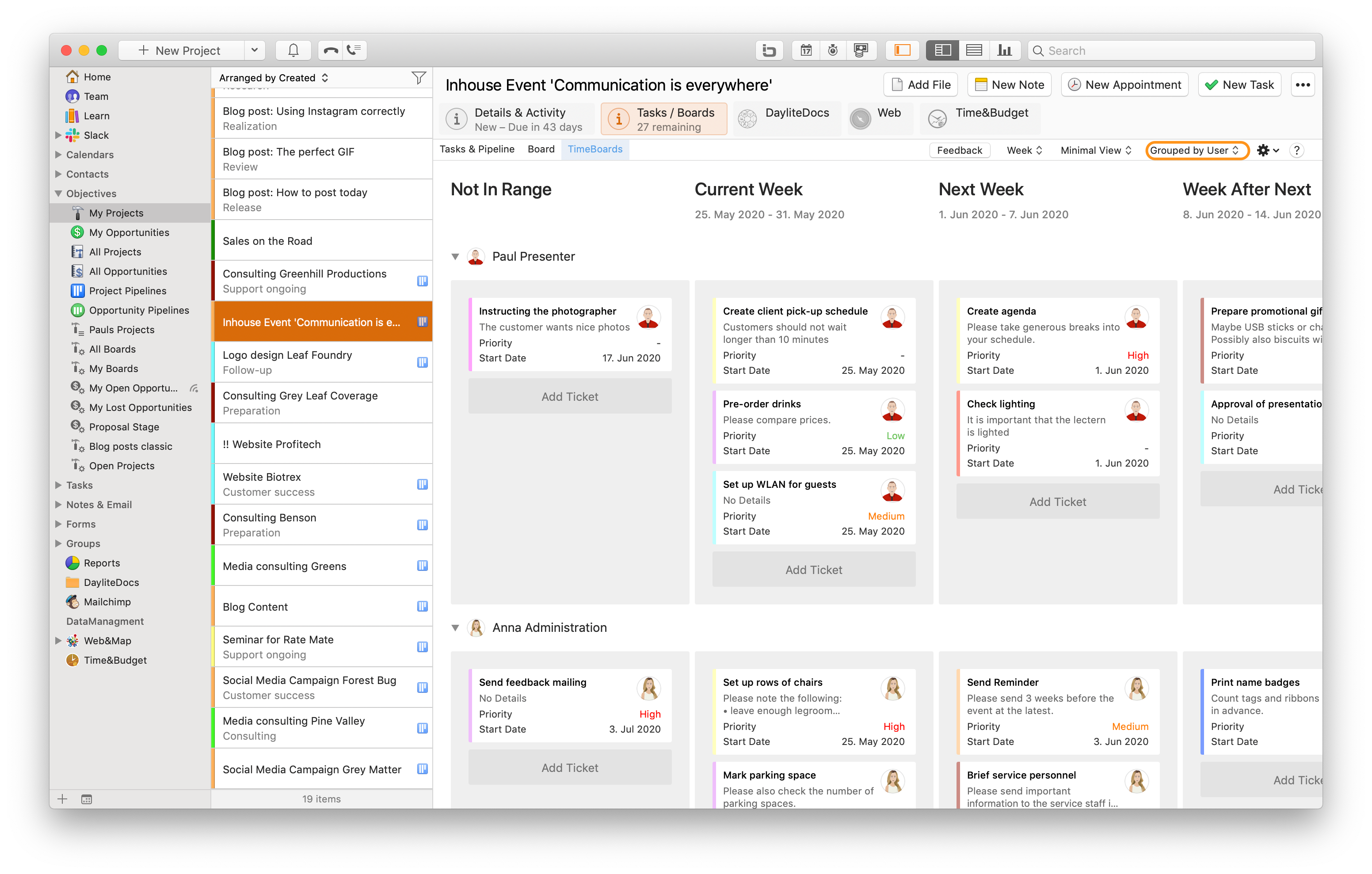 Related articles

What is Boards?
How do I create a board?
How do I create a ticket in Boards?
How do I work with grouping in Boards?