Use Kanban boards with the help of the Daylite plugin Boards for your projects and opportunities. Get a better control over your project- and opportunity-related tasks (tickets) and work more efficiently. Use an arbitrary number of columns to get a better overview of your tickets through sub-processes.
Read this article to learn how to adjust columns in Boards:
How do I manage columns in Boards?
How to work with the column Backlog
The Backlog column, which does not represent a task status, is automatically created in each Kanban board. It is a kind of collector column for:
new tickets
tickets, that don't match another column's status
tickets, that you don't like to assign to a specific status or user yet
When a ticket is moved to the column Backlog, the its status is not affected.
Example: When a ticket's status is In Progress, the status remains when it is moved to the column Backlog.


Example of a Use Case for the Backlog Column
You delete a column on your board with a specific status that no other column on your board has, the tasks are moved to the Backlog column.
Canceled tasks are not shown in the backlog.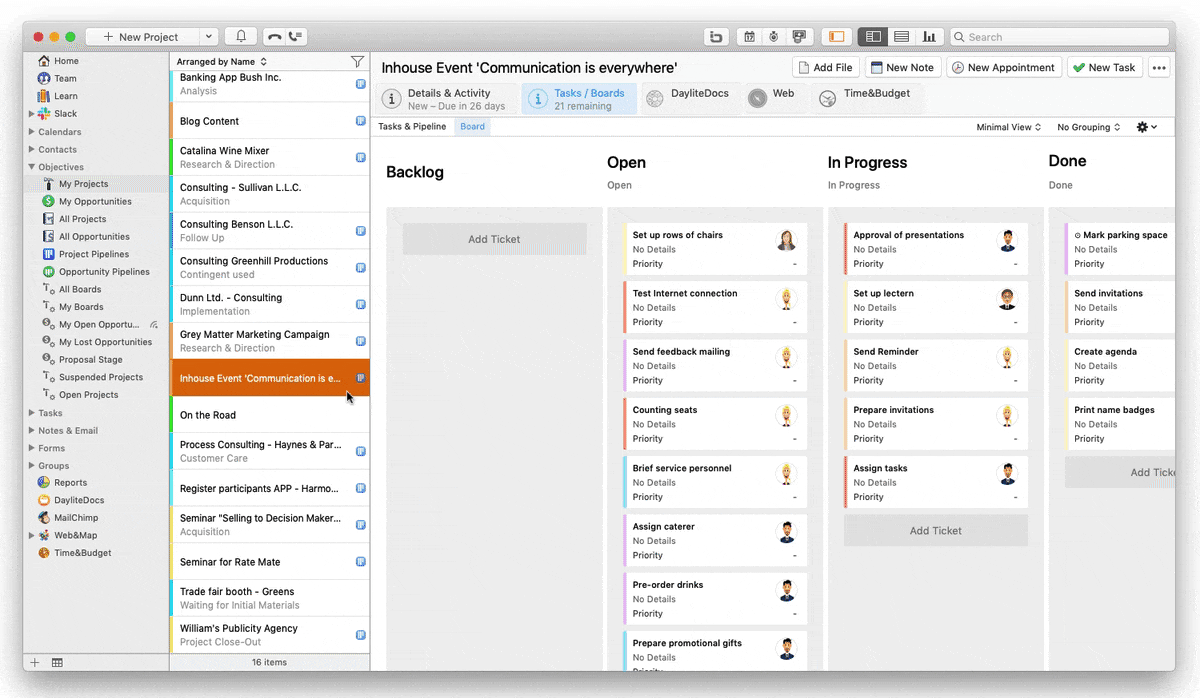 How to hide the column Backlog temporarily
The Backlog column cannot be deleted, but it can be hidden temporarily. When you leave the board and return to it, the formerly hidden Backlog column will show again.
To hide the Backlog column temporarily, please follow these steps:
Select the Kanban board's cog wheel icon
Click on Backlog
The Backlog column is now hidden temporarily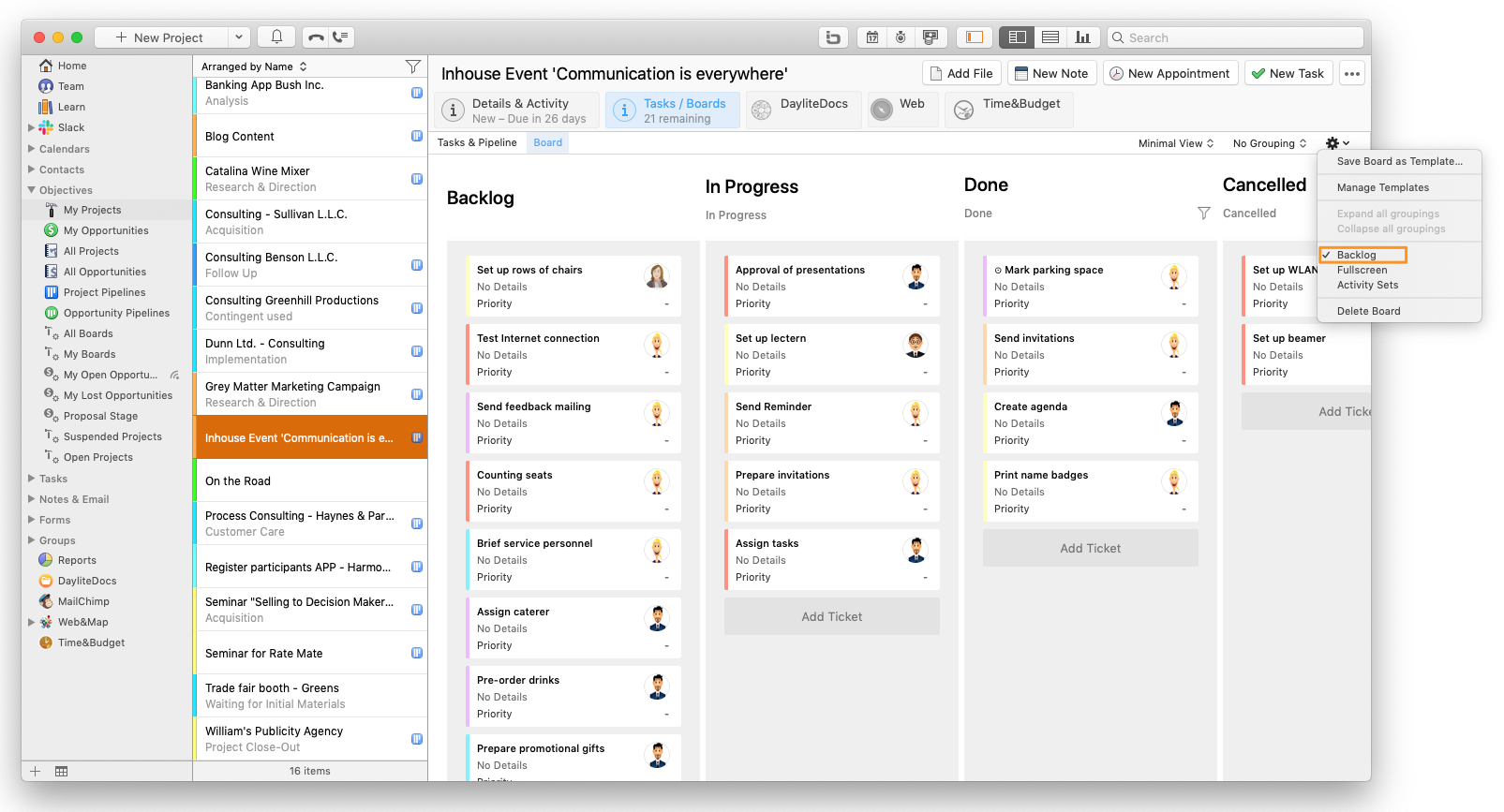 Related articles
What is Boards?
How do I create a board?
How do I create a ticket in Boards?
How do I work with grouping in Boards?