Using Time&Budget permissions, you can define which data a team is allowed to see in Daylite.
To do this, navigate in the menu bar to Plugins -> Time&Budget -> Preferences -> Users & Teams.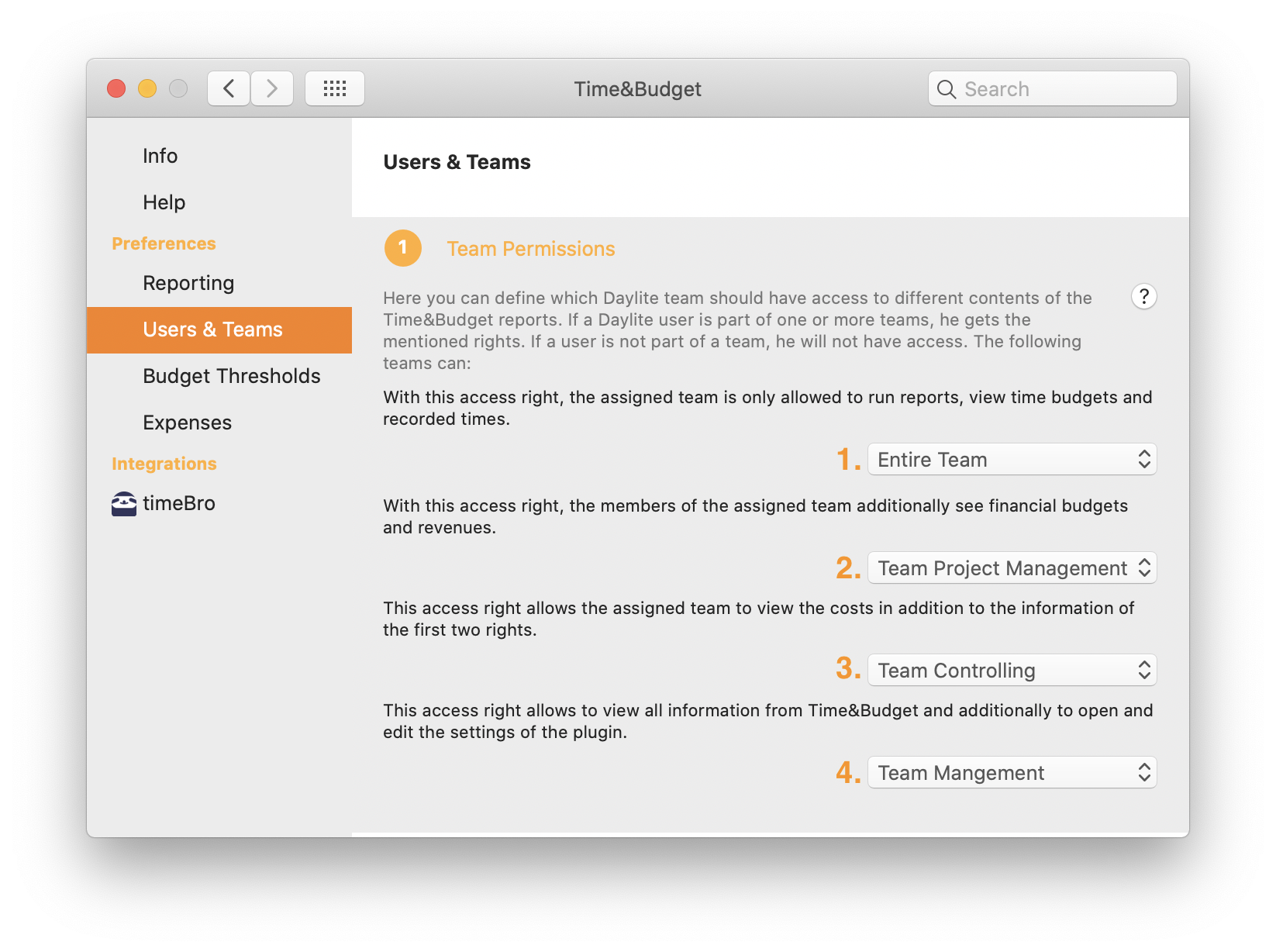 This permission allows the assigned team to see only reports, time budgets and recorded times.
This permission also allows the members of the assigned team to see financial budgets and charges.
This permission allows the assigned team to review costs, in addition to the information provided by the first two permissions.
This permission allows to see all the information from Time&Budget and additionally to open and edit the preferences of the plugin.
If you do not assign teams to the permissions, only users with the permission Administrator or Superuser will be able to view data in Time&Budget.
Here you can learn how to create teams in Daylite.
Related articles
🎬 Time&Budget basic configuration
What is the global Time&Budget analysis?
How do I store personnel costs in Time&Budget?