Open Time&Budget in the iOSXpert PluginCenter and navigate within the preferences to the Users & Teams tab. Here you can define the personnel Hourly costs (stated under Costs) and the Hourly Charge for each user of your Daylite database for your company.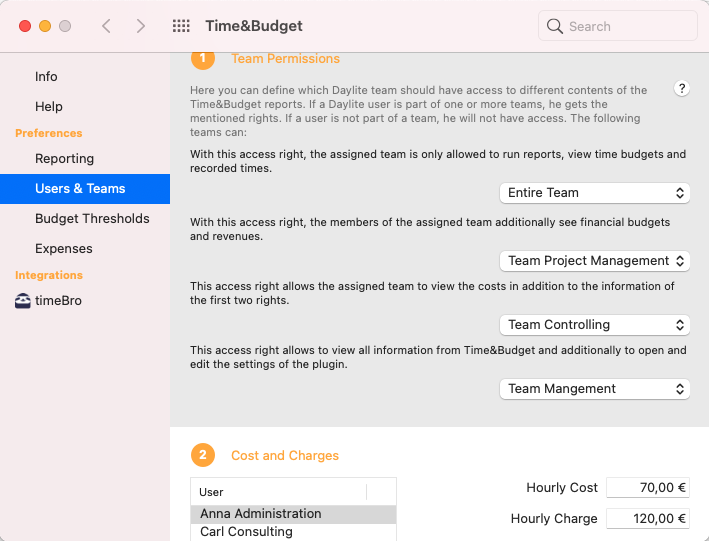 Related articles
🎬 Time&Budget basic configuration
How do I work with financial project budgets in Time&Budget?
Should I use tasks or appointments for time recording with Time&Budget?