Time&Budget extends Daylite to a comprehensive project and controlling tool.
To use Time&Budget you need the iOSXpert PluginCenter.
Time&Budget offers you the possibility to evaluate, print and export the collected data globally according to different criteria in 4 different reports.
The following reports are available:
Activities
This report shows you all activities relevant for Time&Budget. You can define your own time frame. In addition, you decide whether a diagram should be displayed for better visualization and which columns you want to see. The following groupings are available to get an even more precise overview of your data:


Grouping by Categories
Grouping by Users
Grouping by Persons
Grouping by Companies
Grouping by Projects
Grouping by Opportunities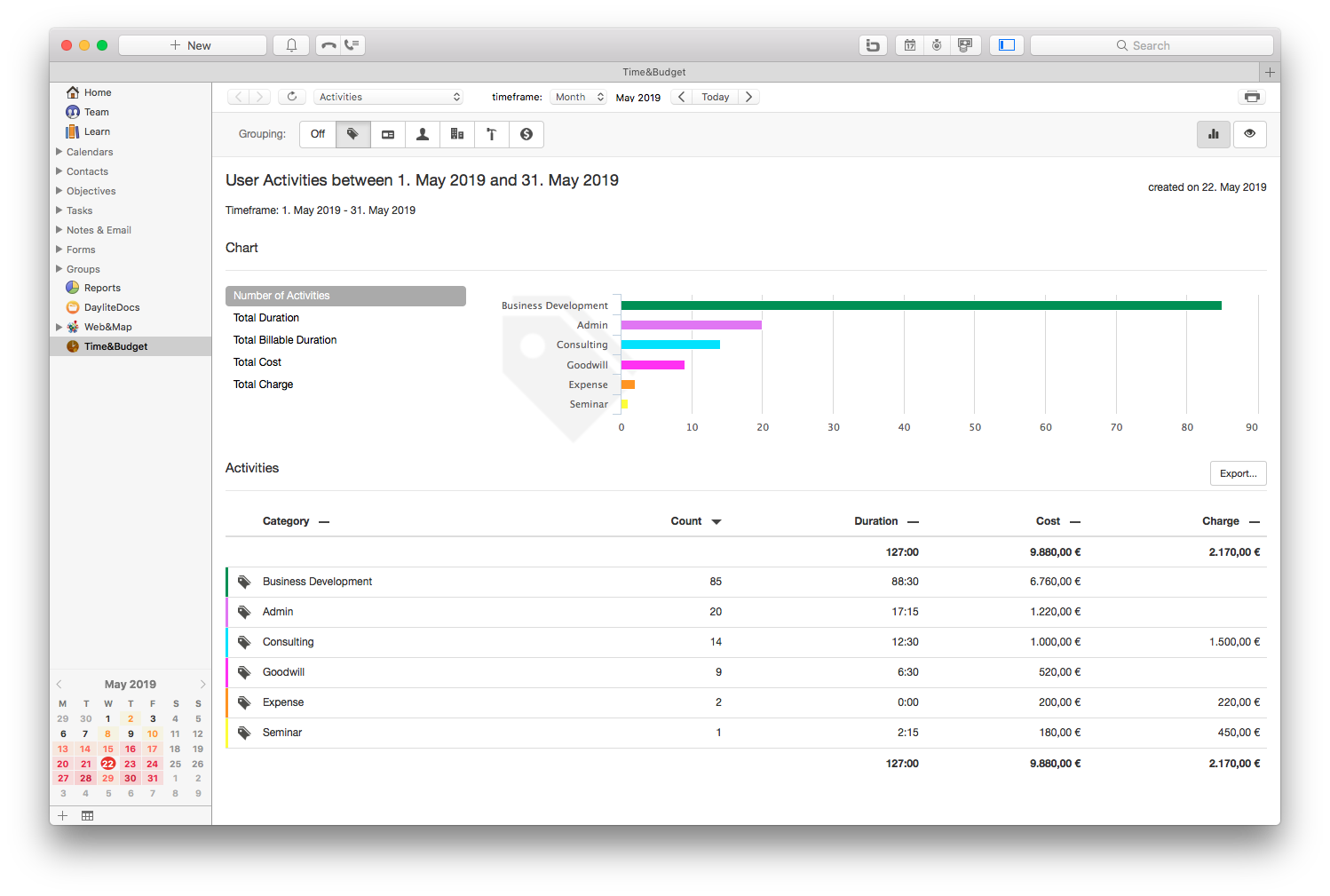 Project Thresholds
Check the status of your projects at a glance based on the time and financial budget and thresholds you set. You can also view only projects based on a filter list you created.
External Project Thresholds
This report reflects the project threshold report, but in addition the information about your company, including the logo, is also displayed in the report header.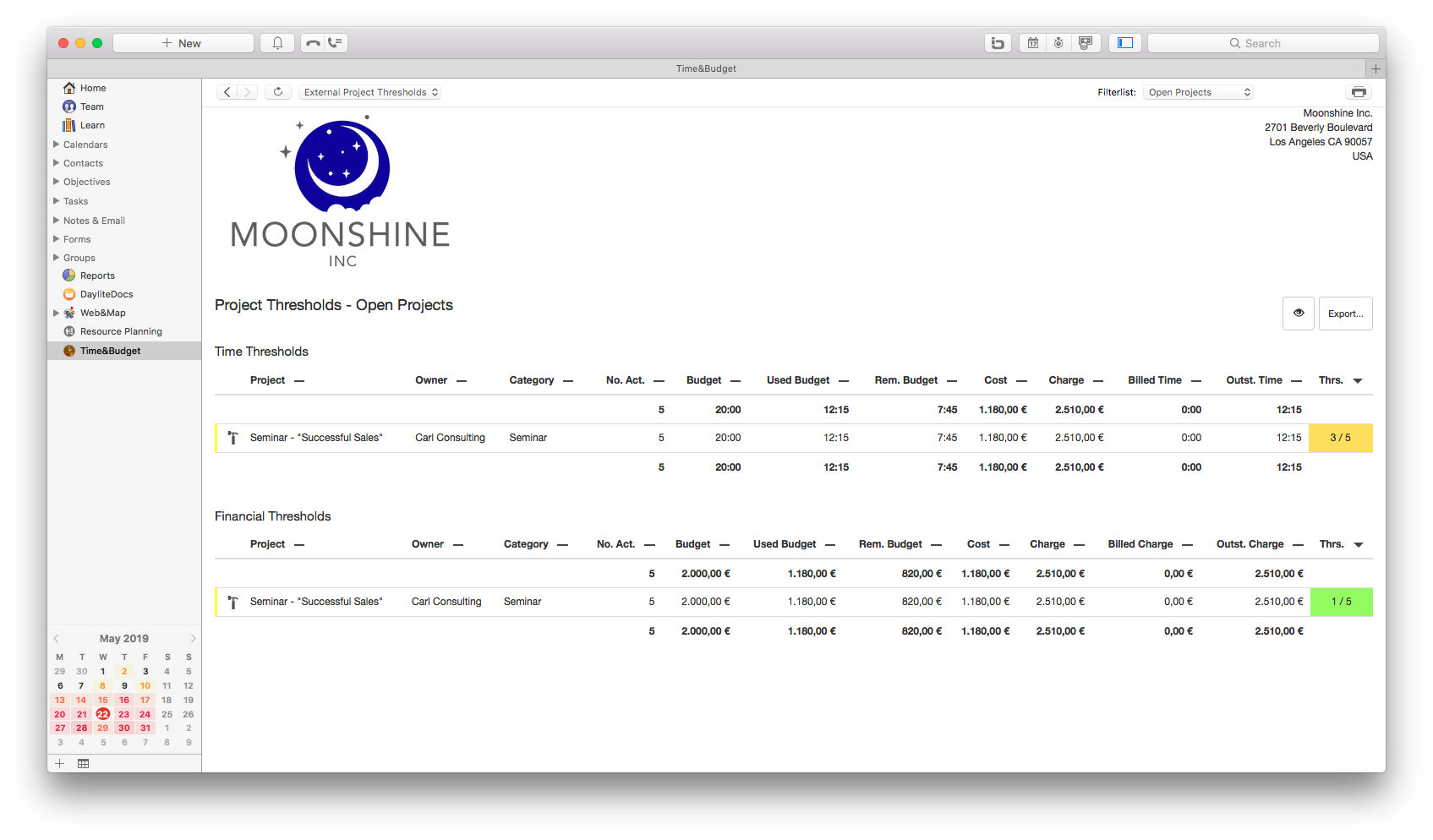 Data Quality Report
Get a quick overview of your Time&Budget relevant data. Select the desired time frame and which users you want to see data of. You can see expenses without costs, activities without categories, activities without linked targets and open appointment invitations.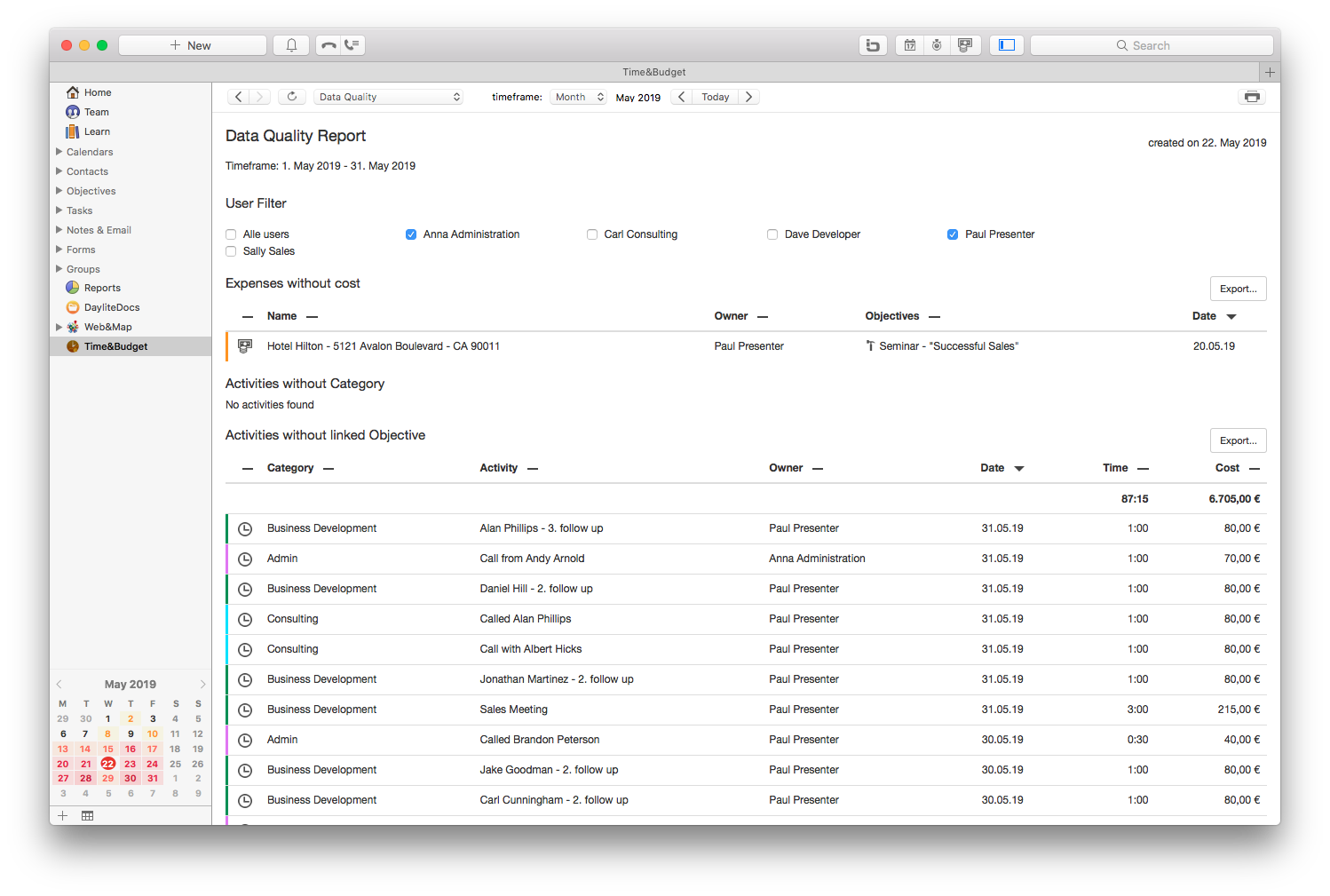 Need additional reports in Time&Budget or have questions before you buy?
We look forward to advising you in a personal conversation free of charge.
Feel free to book a free appointment with us!
Related articles
🎬 Time&Budget basic configuration
How to track time with Time&Budget based on appointments?
How do I store personnel costs in Time&Budget?