With our PluginCenter a Daylite admin can easily manage the subscriptions of the users in the database. The plugin licences are user-based, so any Daylite user who want to use a plugin needs a license.
One user can use the plugins at as many macs as he needs. So if you have an iMac and a MacBook you only need one license and you can install the plugins on both devices.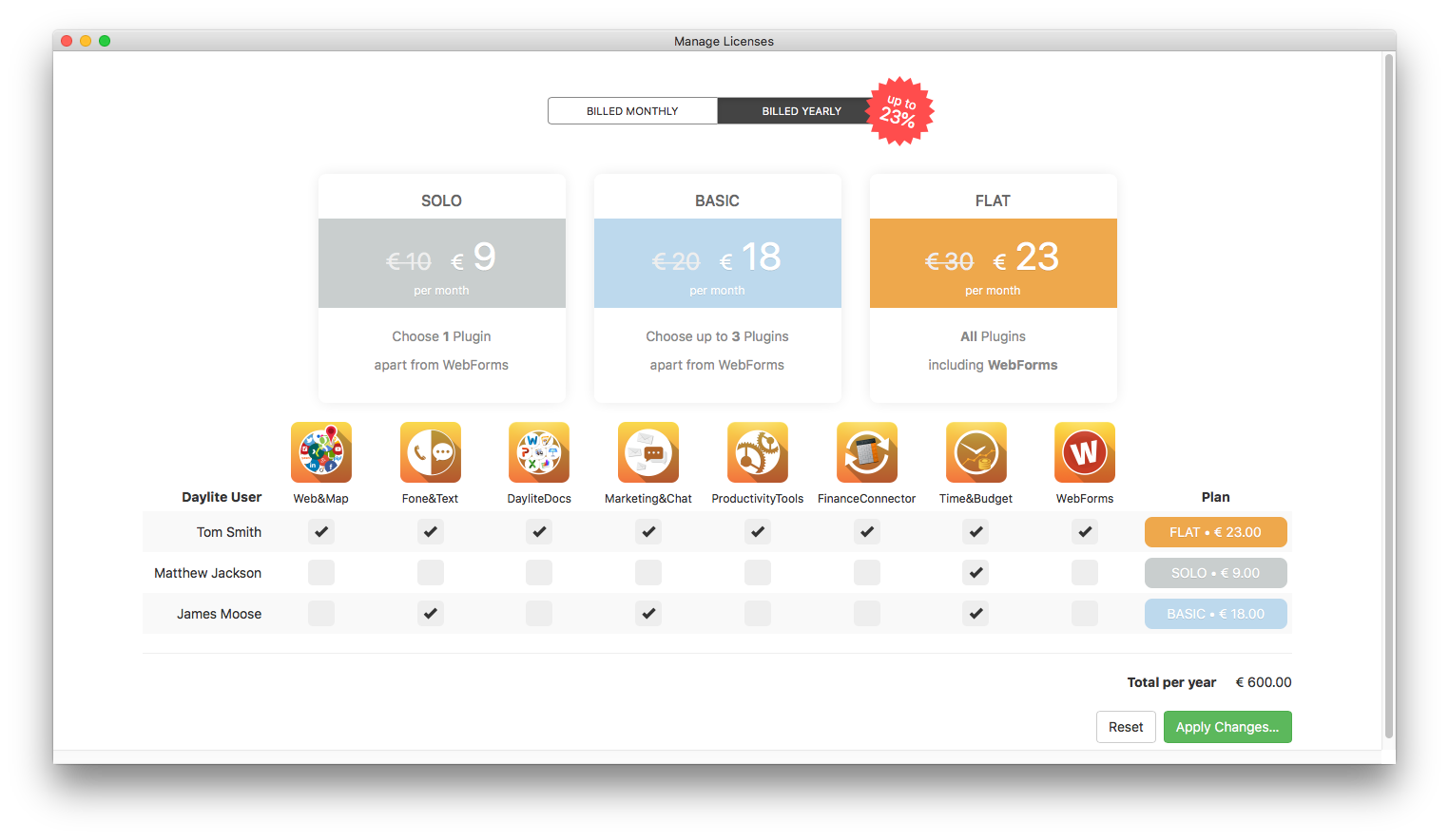 Related articles
Where do I manage my plugin licenses?
How do I install the iOSXpert PluginCenter?