Daylite letter templates can be created in the Daylite settings under Letter templates as well as in an external program such as Pages, Word, Numbers and Excel.
For letter templates without complex formatting and graphics (e. g. for e-mails), the editor can be used in the Daylite settings. However, an external program such as Pages or Word is recommended for embedding letterheads and graphics, as well as for greater design freedom when formatting the text. The variables of the Daylite Editor can also be used when using an external editor or existing Daylite letter templates can be copied and pasted into the external editor. In this you can then perform further formatting or insert graphics or letterheads.
To use the templates created in an external program, select Merge instead of Write Letter in Daylite from the Daylite Edit menu and select Merge document from another program. In the following dialog box, specify which program you would like to use, where the letter template is located, where the merged document is to be stored, and what the file name should be. Now select Open in Editor and click Merge the button. The document created is now displayed in the editor.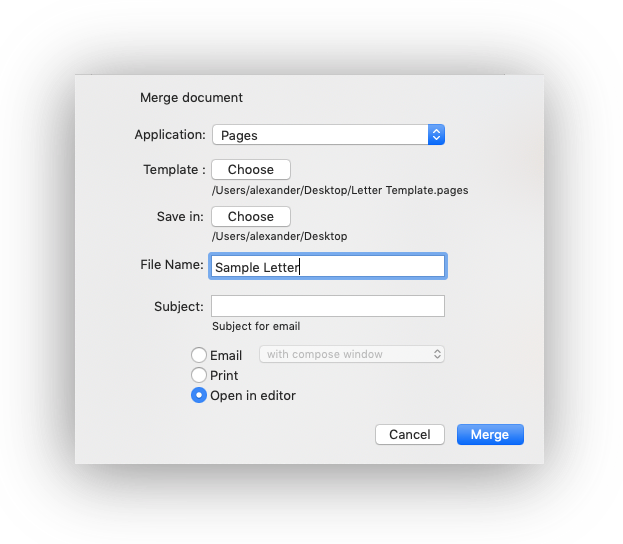 Related Articles
How do I create email templates with ProductivityTools?
How do I use a ProductivityTools email template?
What are the ProductivityTools?