Connect your phone with the plugin Fone&Text to make a call out of Daylite to a person or company.
Check the following articles to learn how to set up Fone&Text:

Calling from Daylite via the handset icon

Follow these steps after you've set up Fone&Text for your phone or phone system:
Select a person or company data record in Daylite with a phone number
Click on the handset icon next to the phone number
Click Dial when the Fone&Text window opens to start a phone call



Calling via the contextual menu



Select a company or person in Daylite that you'd like to call. This is possible from any Daylite view regardless whether you select a linked data record or are looking at the list view of records. Right-click the contact and choose Call...

Always dial with the primary phone
Depending on the used phone or phone system it's possible to call directly after clicking the handset icon, for example with Starface or Gigaset-Phones. Follow these steps:
Navigate within the Daylite menu bar to Plugins → Fone&Text
Click at the section Fone
Select Always dial with primary phone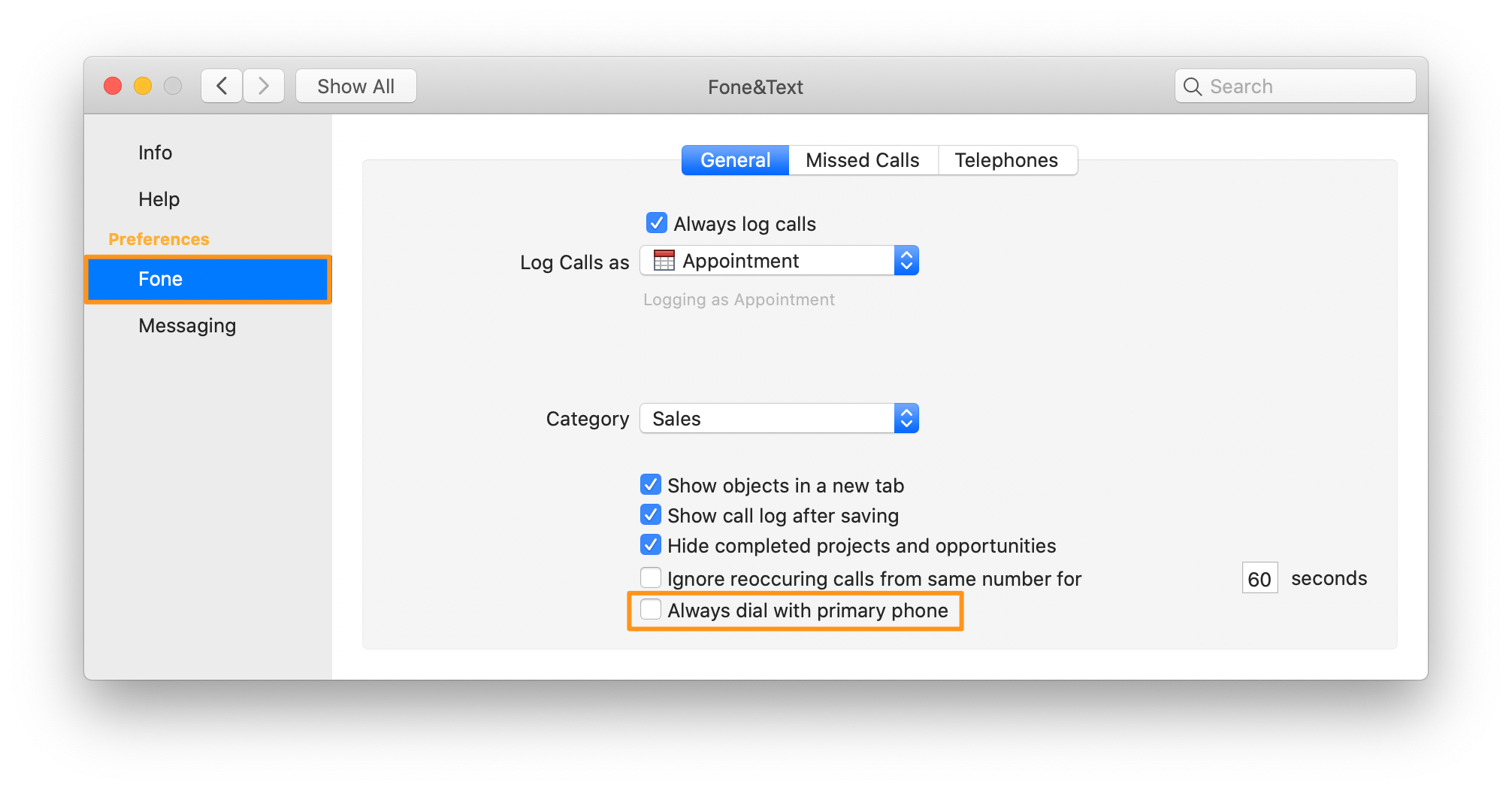 Related articles
🎬 How do I use my iPhone in conjunction with Fone&Text?
What is Fone&Text?
Why does the Fone&Text window open in the background?