Wufoo is a web application that allows anyone to create web forms. Wufoo forms can be integrated on any website. The submitted forms are stored in a database automatically created by Wufoo and can be retrieved from anywhere.
WebForms offers the following features:
transfer of Wufoo form definitions into Daylite forms
Importing Wufoo Forms Entries
The import process can be linked to the following actions:
Creating a person in Daylite
Creating a company in Daylite
Creating and delegating a task in Daylite
Creating a project in Daylite
Creating an opportunity
Executing an individual script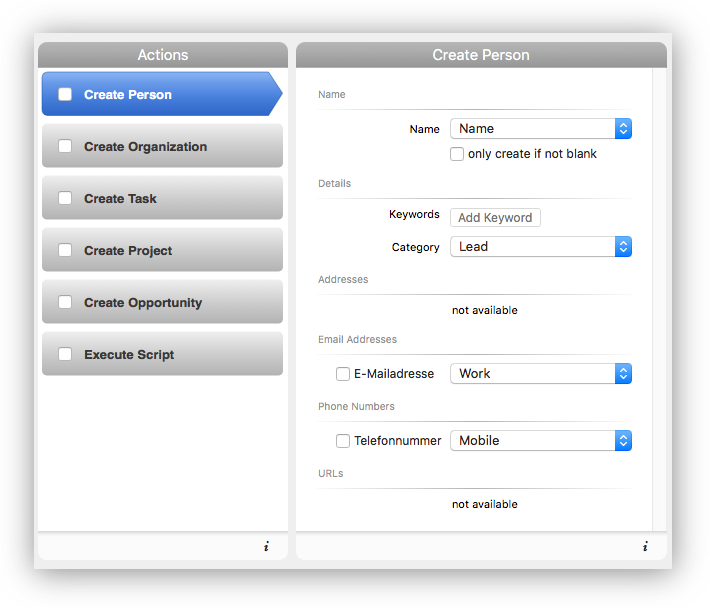 These objects can be assigned freely selectable categories and keywords in the WebForms settings. The import process can be carried out automatically in a selectable time interval or can be started manually.
Related articles
🎬 How do I create a Wufoo contact form for my website?
🎬 How do I set up WebForms?