Using the new slider directly below the project name you can start the sharing process if you have enabled iOWeblink for your database.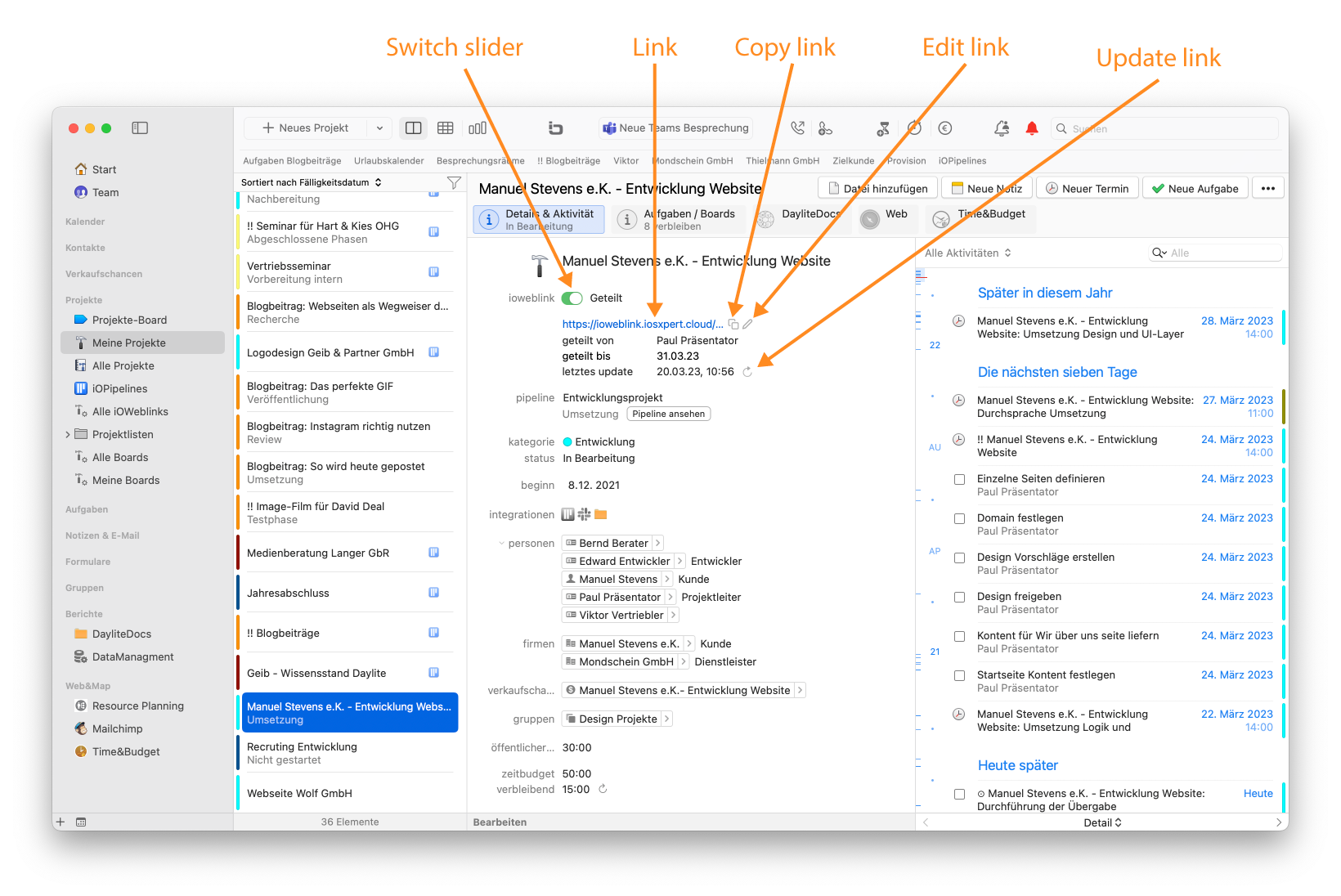 After you set the switch to share, a dialog will open. In this dialog you can set the following things:
Until when you want to share the project information

Which view you want to use for sharing

Whether you want to share all appointments and tasks or only objects that you have tagged with a keyword.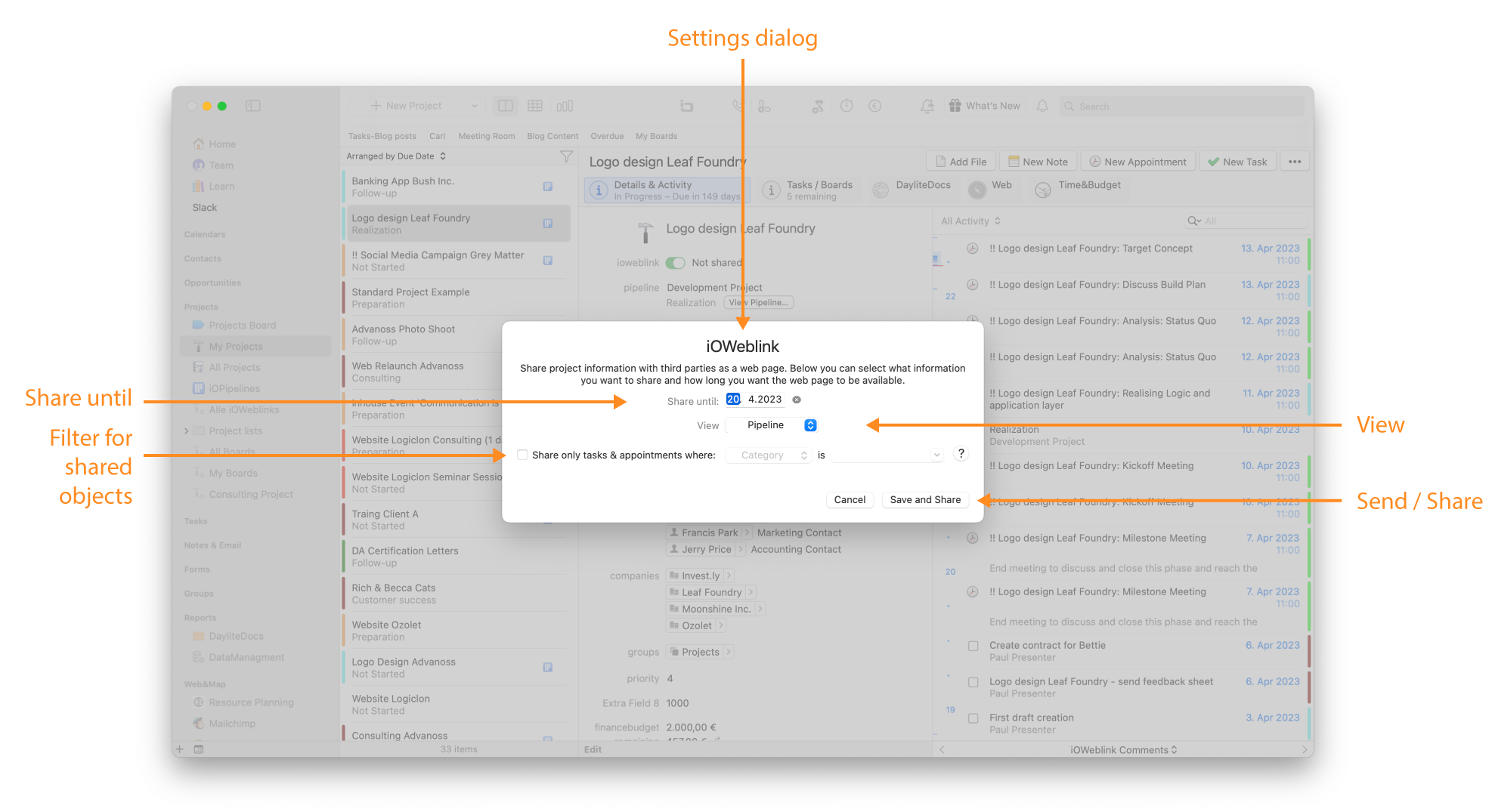 When saving your sharing settings, you can decide if you want to just save them or if you want to send an email to send the project participants the link you created. To send the web link with an email template, you must have our ProductivityTools extension installed.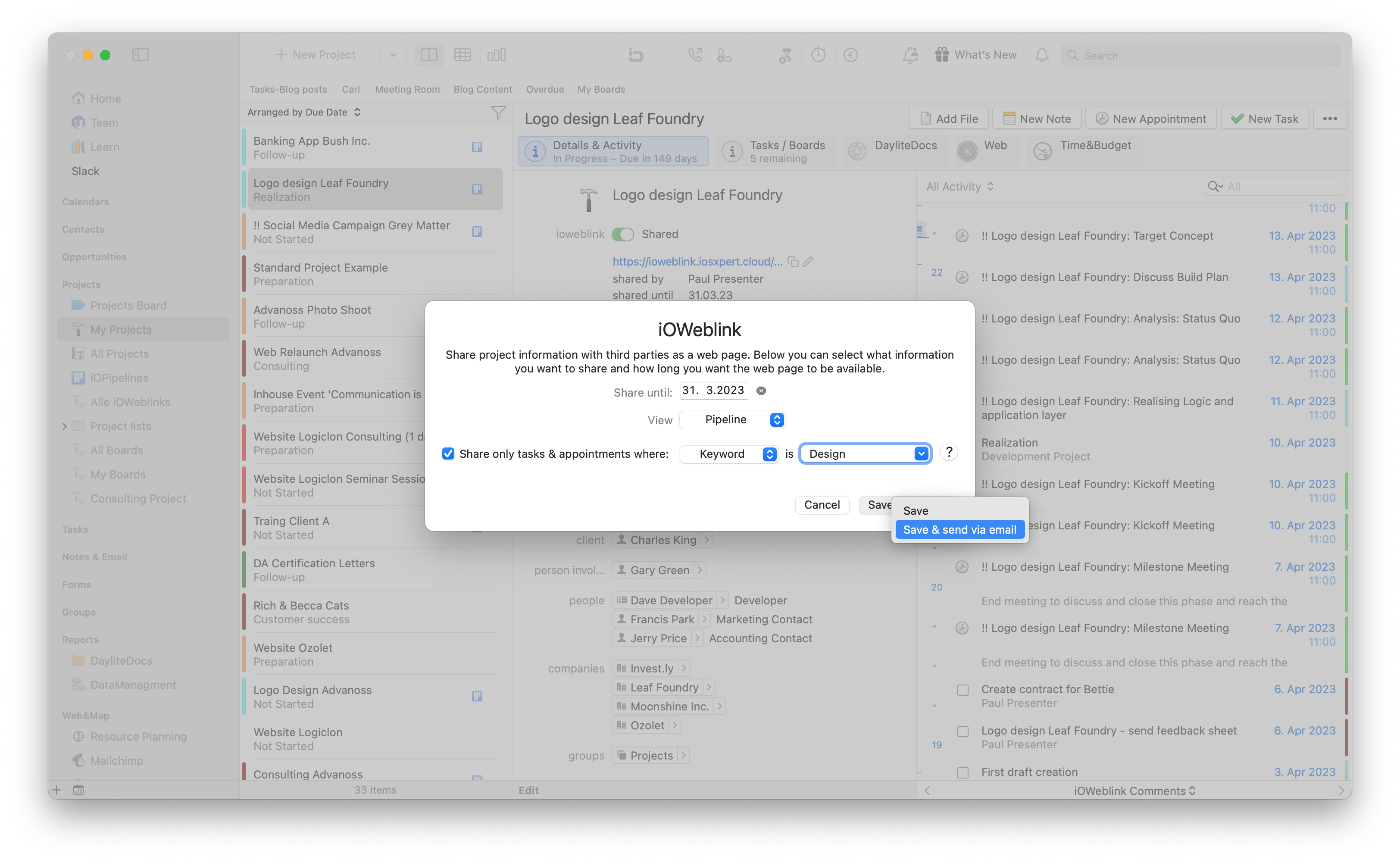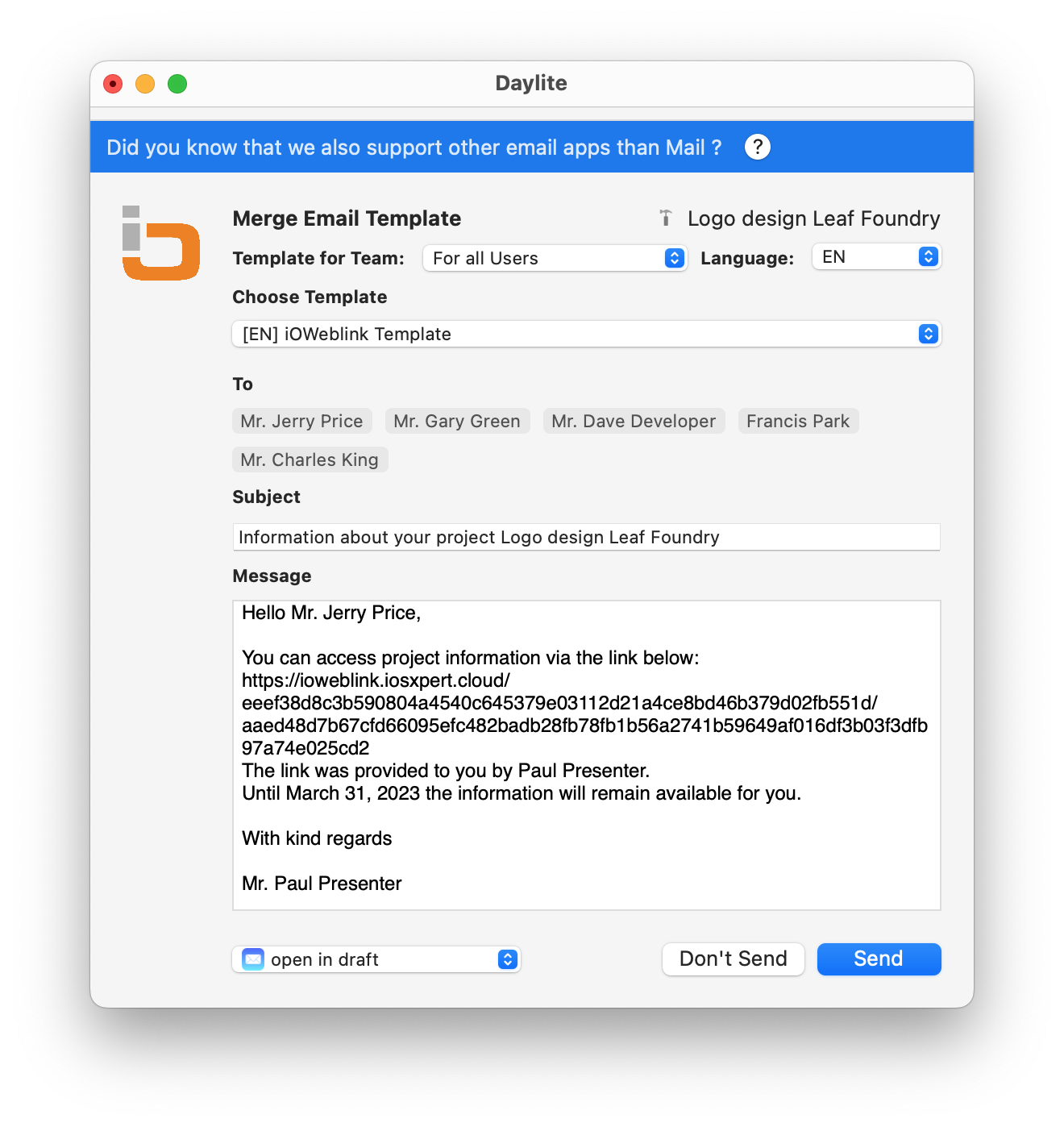 Related Articles:
What are the requirements to use iOWeblink?
Can I restrict which Daylite users can share projects?
Can I change later which data from a project should be shared in iOWeblink?