Please access the Coaching section via the PluginCenter.
You can find the PluginCenter either in Daylite at the top via the iO icon or via the menu bar Plug-Ins → PluginCenter → Open PluginCenter.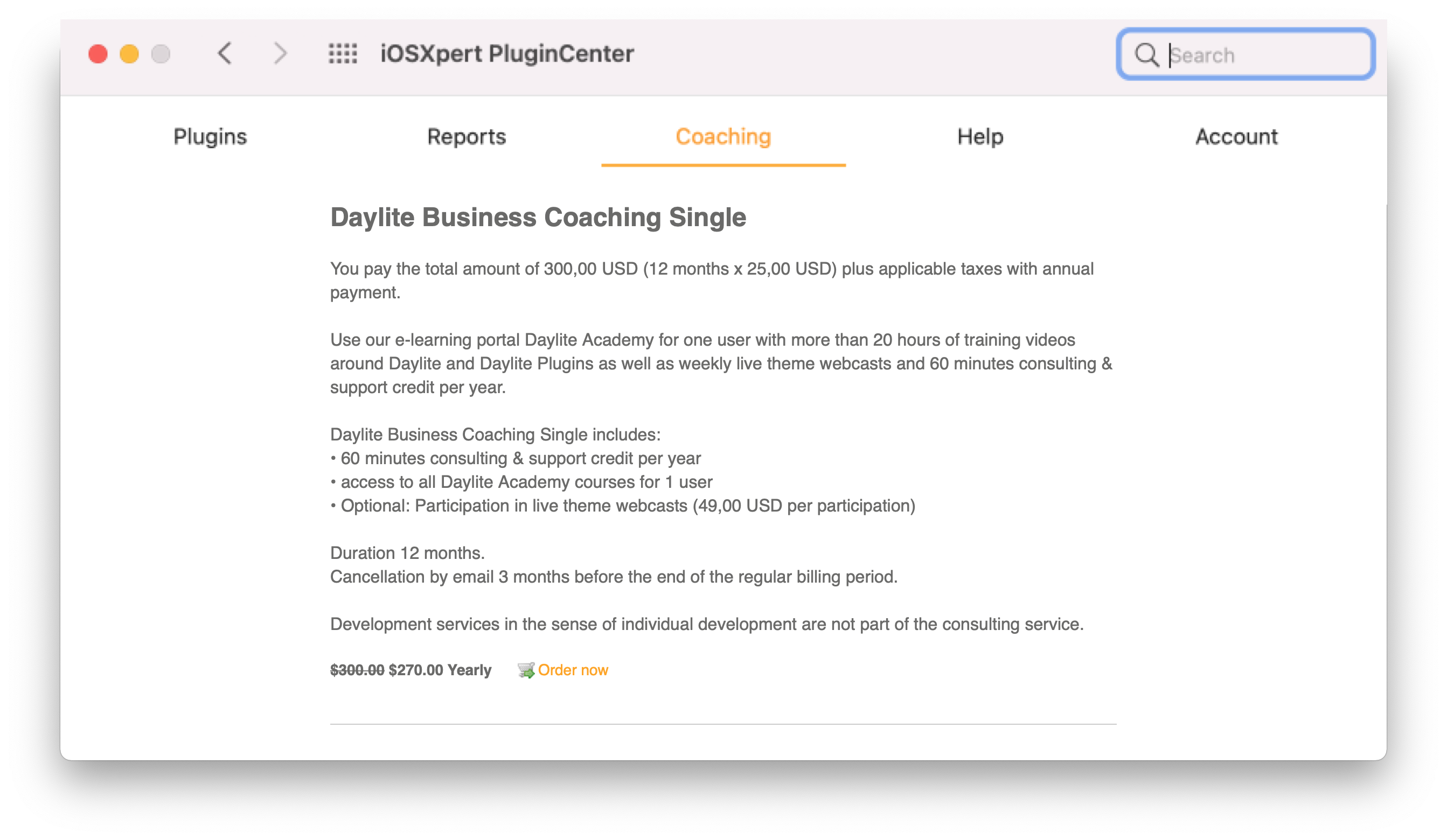 In the Coaching section you'll find our Daylite Business Coaching packages and there you can choose between Single, Small Team, Team and Team Pro. You can also purchase consulting credits - Business Coaching. As a Daylite+ customer, the 10% discount will be automatically applied during the checkout process.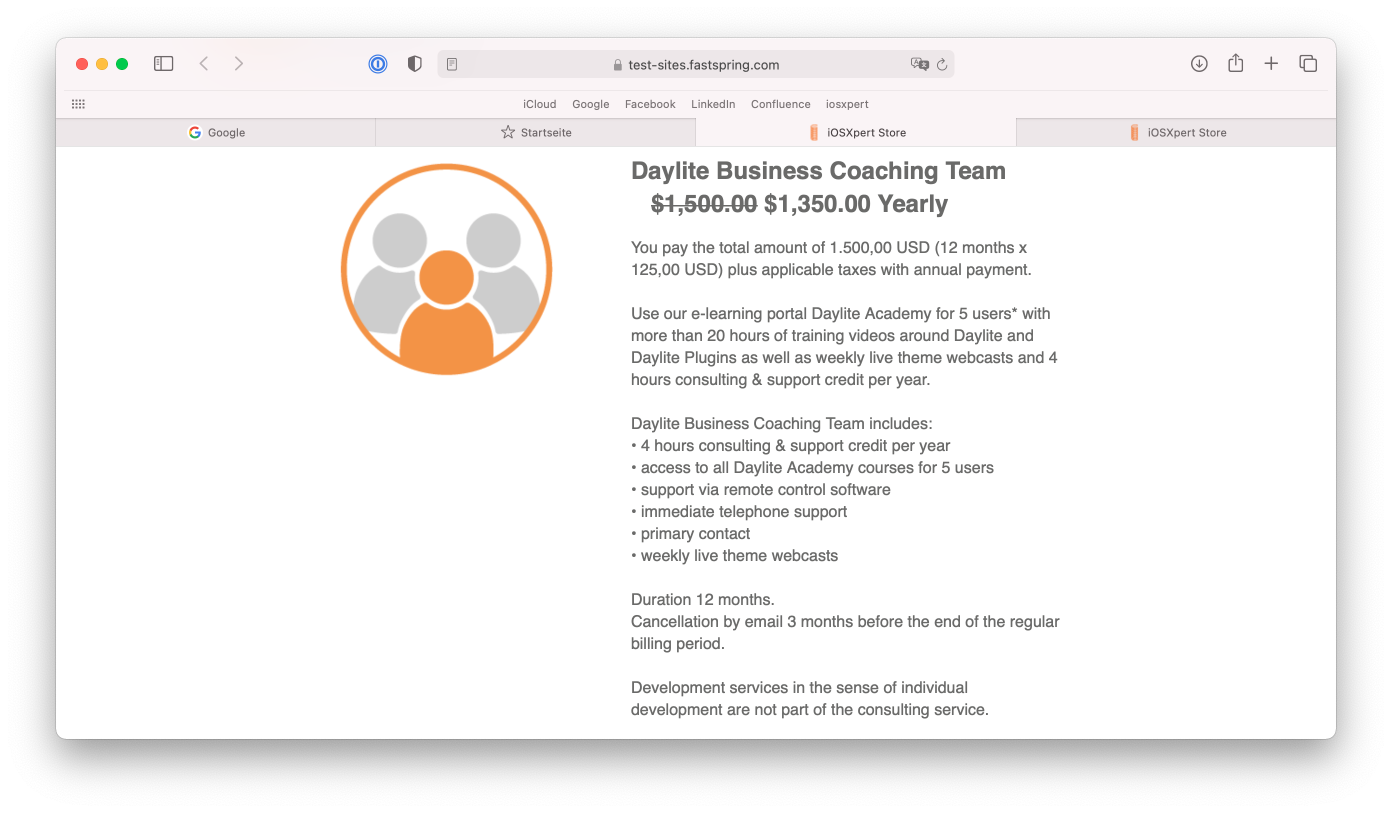 Related articles
What is Daylite Business Coaching?
How do I subscribe to Daylite+?
How do I install the iOSXpert PluginCenter?
How do I subscribe to Daylite+ if I already have an existing plugin subscription?