The free iOAccount is the interface between your Daylite account and these iOSXpert extensions or services:
In order to use iOAccounts in your team, the first account must be created by a Daylite administrator or superuser, as this is also where the name of the team is defined and the team is linked to the parent Daylite Cloud account. The creation of subsequent iOAccounts is identical except for the assignment of the team name and is done by each user on their own Mac in the PluginCenter in Daylite. If the PluginCenter is not installed yet, please download it here and install it according to the instructions.
Please proceed as follows to create the iOAccount:
Launch Daylite, open the iOSXpert PluginCenter and select the Account tab or alternatively use this link
Enter your data in the fields and confirm them by clicking the Create Team button when you create the initial account, or Join Team for all subsequent iOAccounts created by the team members
You will then receive a confirmation email. Please click activate account in the email to confirm your iOAccount.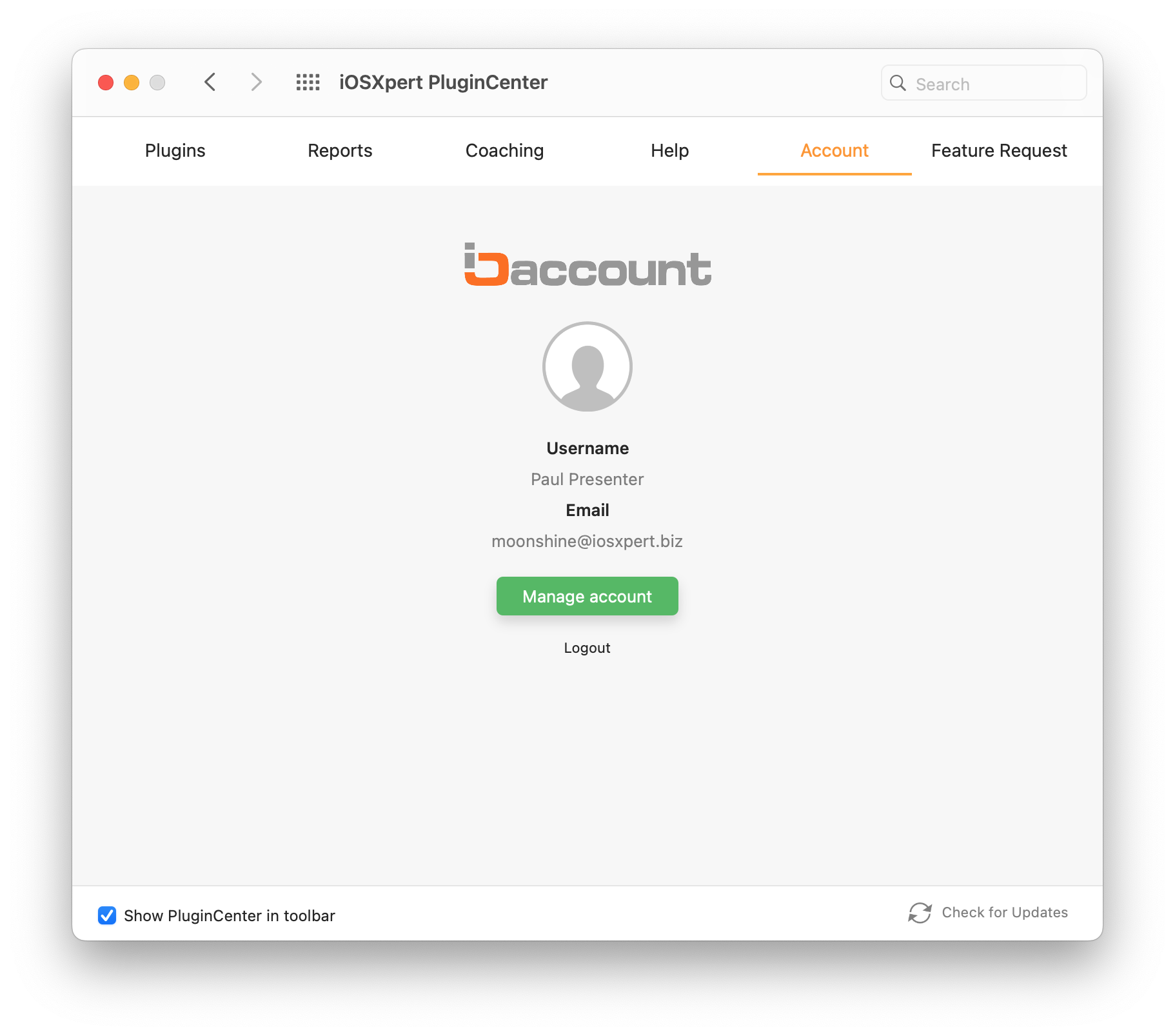 4. Now you can manage your applications through your iOAccount.
Related articles
How do I subscribe to Plus Package for Daylite?
How do I create a Missive account and invite my team?