iOWeb is our latest service that allows you to view and edit your Daylite data in your web browser. Access is optimized for all mobile devices, whether a Windows computer, Mac, smartphone, or tablet.
Currently, iOWeb is available exclusively to our Plus Package customers.
Use this link to test if you are already a Plus Package customer:
daylite://plugincenter/managelicences
Learn how to subscribe to Daylite+, click here.
Then follow these steps:
1. The first step is to register your company for iOWeb and create a free iO account. Registration can only be done by the Daylite Superuser or a Daylite Administrator of your company.
Use this link to access to Account in your PluginCenter:
daylite://plugincenter/showioaccount

2. The superuser/administrator should do the registration from a Mac with Daylite, and iOSXpert PluginCenter installed.
If you do not have the iOSXpert PluginCenter installed yet, click on the following link:
Download iOSXpert PluginCenter

3. Please create a free iO account now.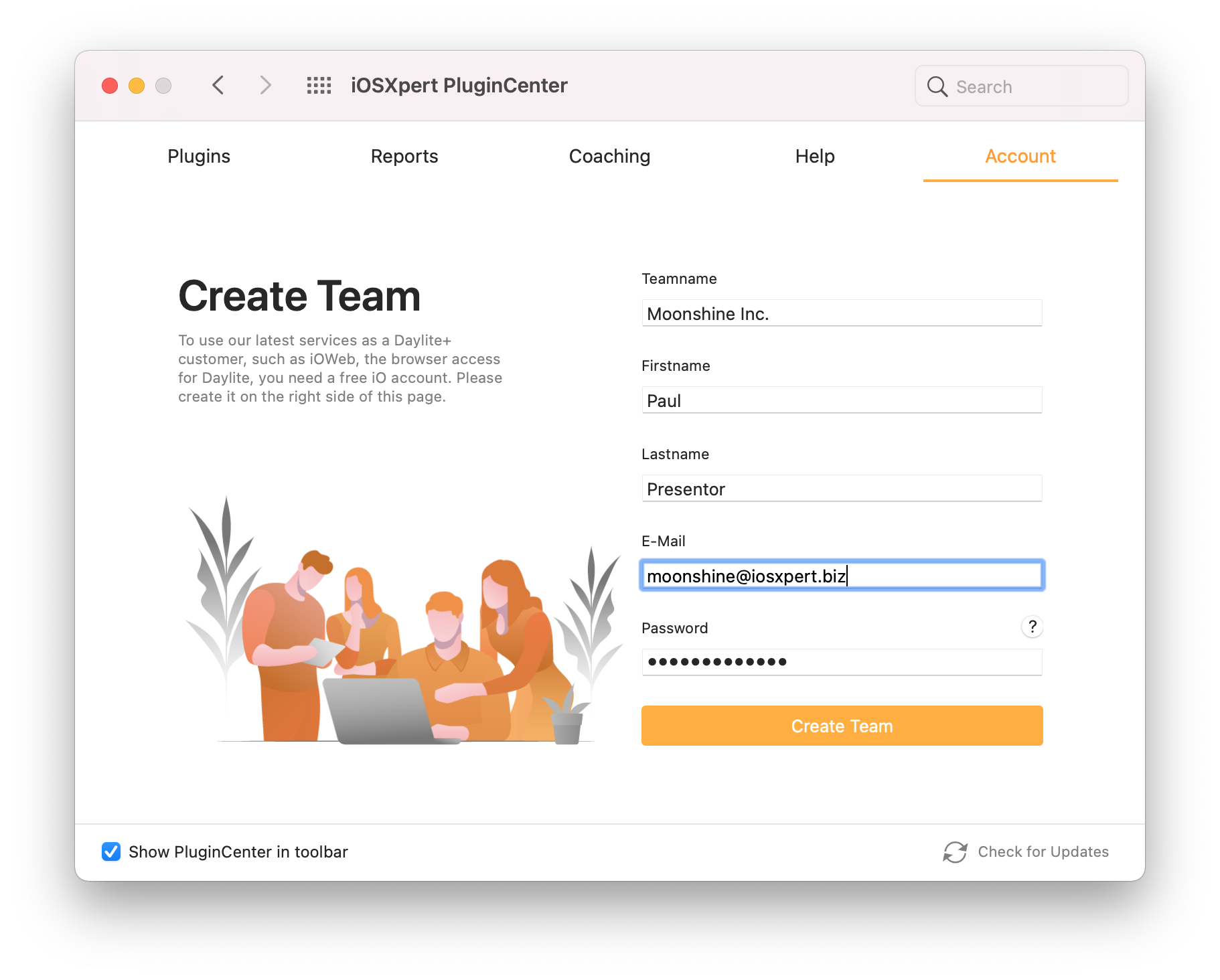 4. You will receive a confirmation email. Please click the green button to confirm your iO Account.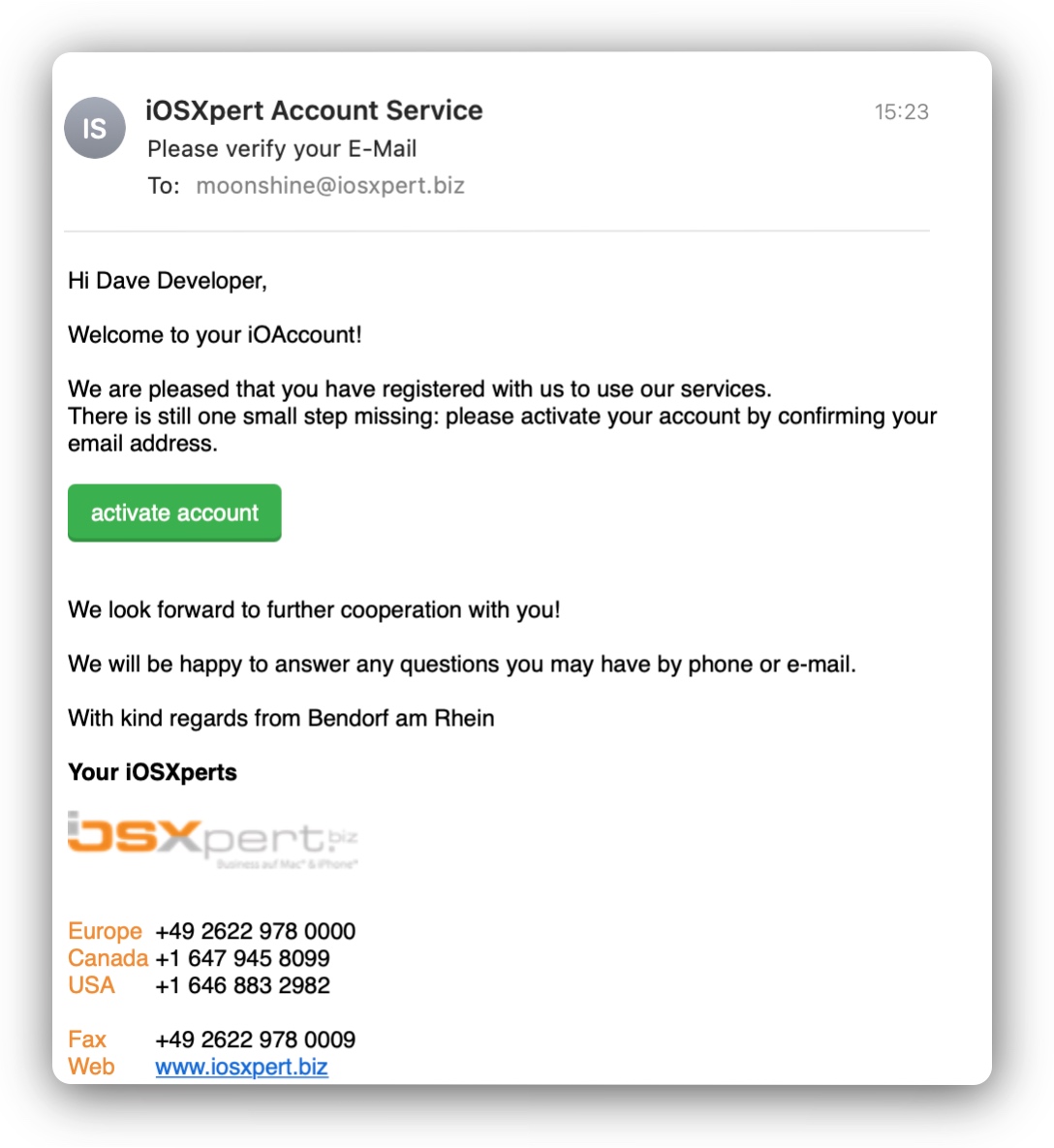 Now your team can register for and use iOWeb. Read more in the HelpCenter article: How can I register for iOWeb?
Related articles
How do I subscribe to Daylite+?