Connect the web-based accounting software QuickBooks Online with Daylite trough the plugin FinanceConnector. You can transfer customer data in no time from Daylite to QuickBooks to create invoices or offers for services or products.
By reading this article you will learn how to use FinanceConnector to transfer contacts from Daylite to QuickBooks Online. When you already set up the FinanceConnector with QuickBooks, you will see when opening a data record of a person in Daylite a new tab, called QuickBooks.



Create new Person
Clicking Create Person will create a new customer record in your QuickBooks Online account by transferring the name, address, phone number and email of the customer out of Daylite.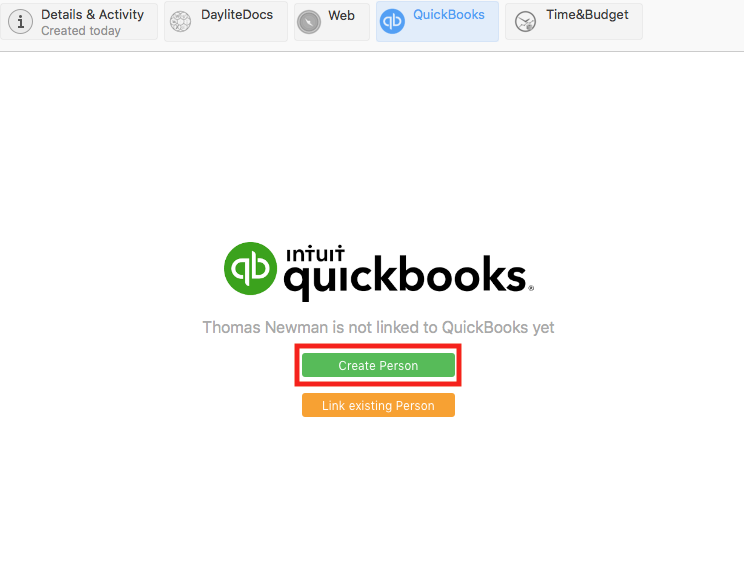 Existing contacts
If there is a contact in Daylite you have in QuickBooks as well, click at the button Link existing Person. Now, type in the customer's name into the search mask and click at Link.
The contact from Daylite is now connected to the contact in QuickBooks.
Any past invoices from linked existing customers should display here now.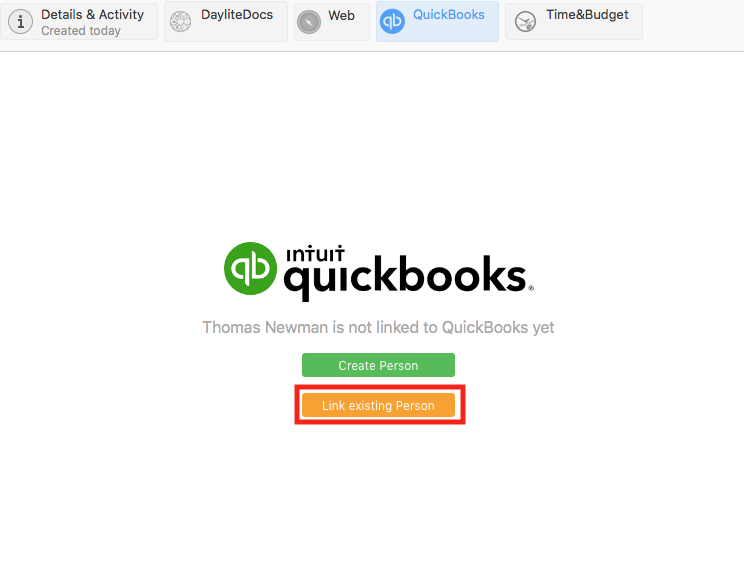 Update contacts
If you change contact information for a customer in Daylite, you should transfer the updated information to QuickBooks as well. Therefore, navigate to the QuickBooks tab within a contact record and click at the gear icon on the right. Now select Update QuickBooks information and FinanceConnector will replace the out of date information in QuickBooks with the updated one from Daylite.
The data will only transfer from Daylite to QuickBooks so avoid changing contact information in QuickBooks directly.
Related articles