In this article, you'll learn how to use FinanceConnector to transfer contacts to QuickBooks.

When looking at records for People and Companies, you'll now see a new tab labelled QuickBooks. Click on it to switch to the QuickBooks tab.
New contacts
For contacts that don't yet exist in your QuickBooks account, you'll see buttons to either Create a new contact in QuickBooks, or Link the selected contact to an existing quickbooks customer.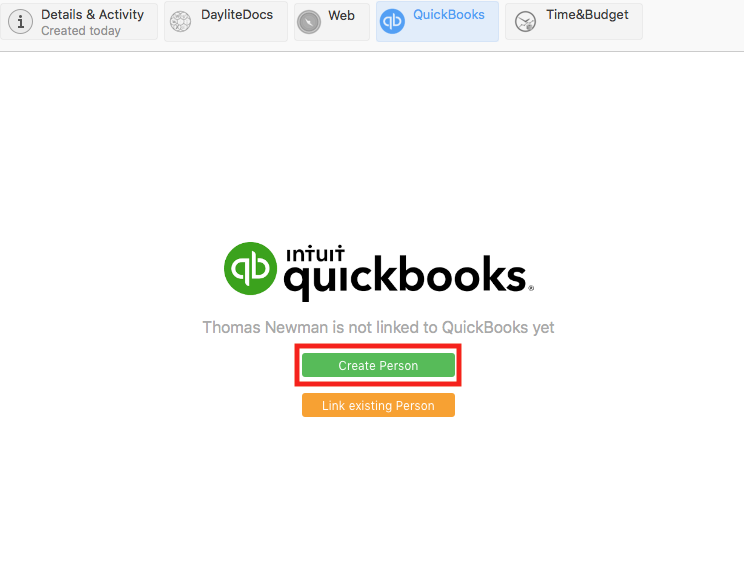 Clicking Create in QuickBooks will create a new customer record in your QuickBooks account, transferring their name, address, phone number and email.
You'll then see a new pane on the right that will eventually display invoices and estimates from QuickBooks for this customer right from within Daylite.
Existing contacts
If the person you're working with already exists in QuickBooks, Clicking Link existing Person will display a popover. Type in the customer's name and click Link.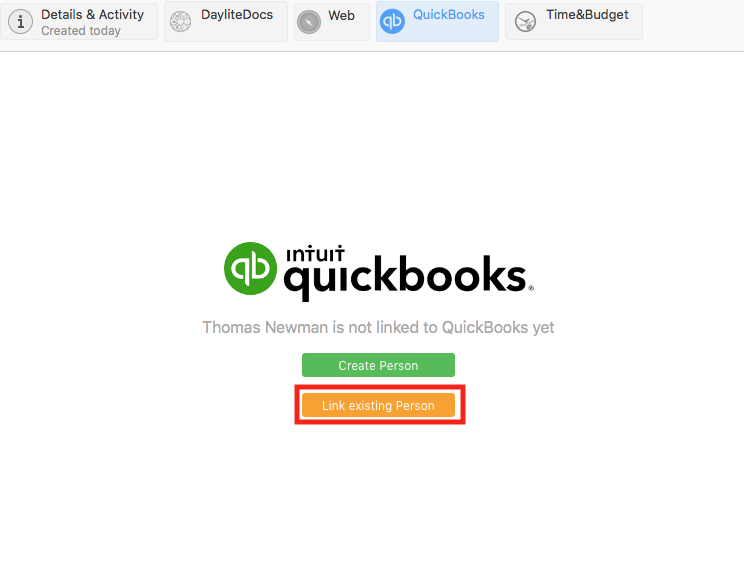 Any past invoices from linked existing customers should display here now.
Update contacts
If you change contact information for a customer in Daylite, from the gear menu you'll need to select Update QuickBooks information and FinanceConnector will replace the out of date information in QuickBooks with what is in Daylite.
The data will only transfer from Daylite to QuickBooks so avoid changing contact information in QuickBooks directly.