With Daylite you can combine and collect data records like persons, companies or projects in a group. For example, you can organize them by their revenue or other criteria.
Daylite groups can contain different types of Daylite objects.
Create new group
You can create a new Daylite group by clicking at the + New group button while being in the All groups area within the left Daylite sidebar.
If you are in a different area of Daylite you can select New Group at the top of your Daylite window, next to the notification centre.
Any group can have subgroups, a category and as many keywords as you like.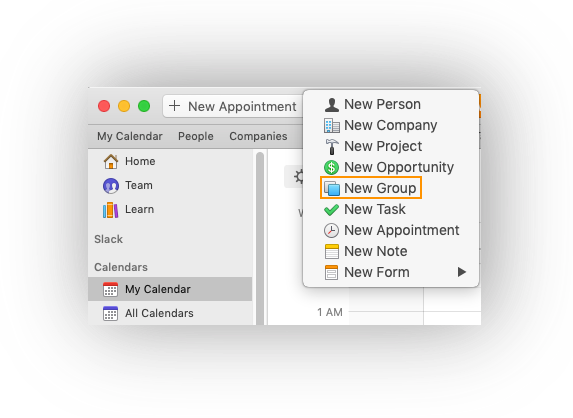 Related articles
How can I share my Daylite calendar?
What are the benefits of activity sets?
How do I know how many members a group has?