Daylite itself has no control over which account Apple Mail chooses to send an e-mail template or appointment invitation as this is being controlled by Apple Mail. By default Apple Mail selects the "best account" automatically, which means that Apple Mail utilizes the mailbox that is currently open in the Apple Mail app.
You can, however, change this behavior in the Apple Mail Preferences and define the desired mail account as default. This default account will then be used when sending e-mail templates or appointment invitations from within Daylite.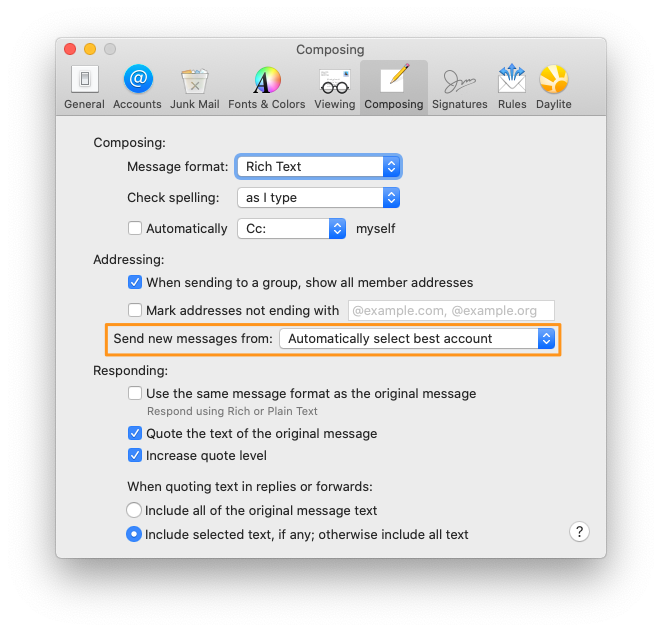 Related articles
What is the Daylite Mail Assistant (DMA)?
How do I add an email to Daylite with the Daylite Mail Assistant?
How do I create email templates with ProductivityTools?