This article explains how to invite or add another user to your Daylite Cloud database.
1. Open the Daylite preferences via the menu Daylite -> Preferences...
2. Under System select the menu item Cloud
3. Click on the Manage Account... button
4. Select the menu item Users -> Invite User in your browser window
5. Enter the E-mail address of the desired user in the following field to invite him/her
6. Confirm the invitation by clicking on Send Invitation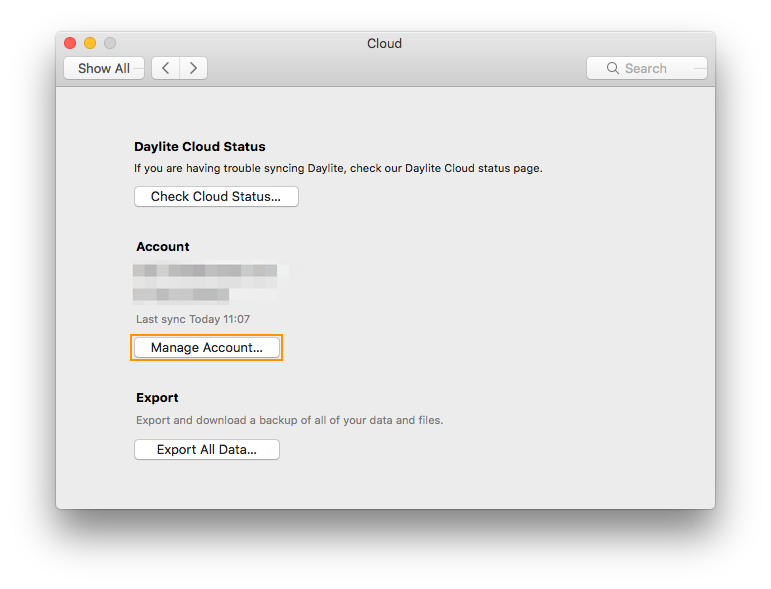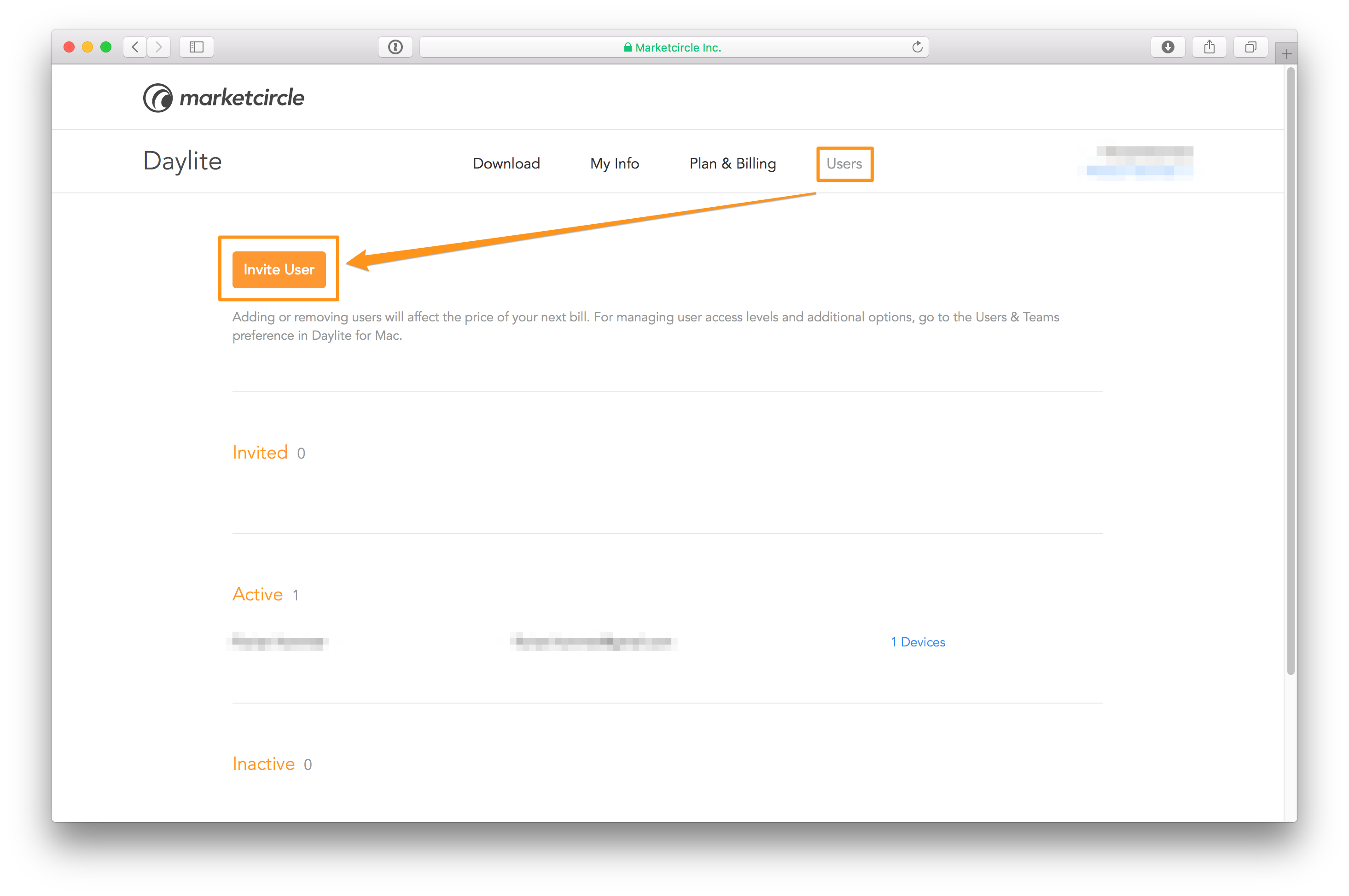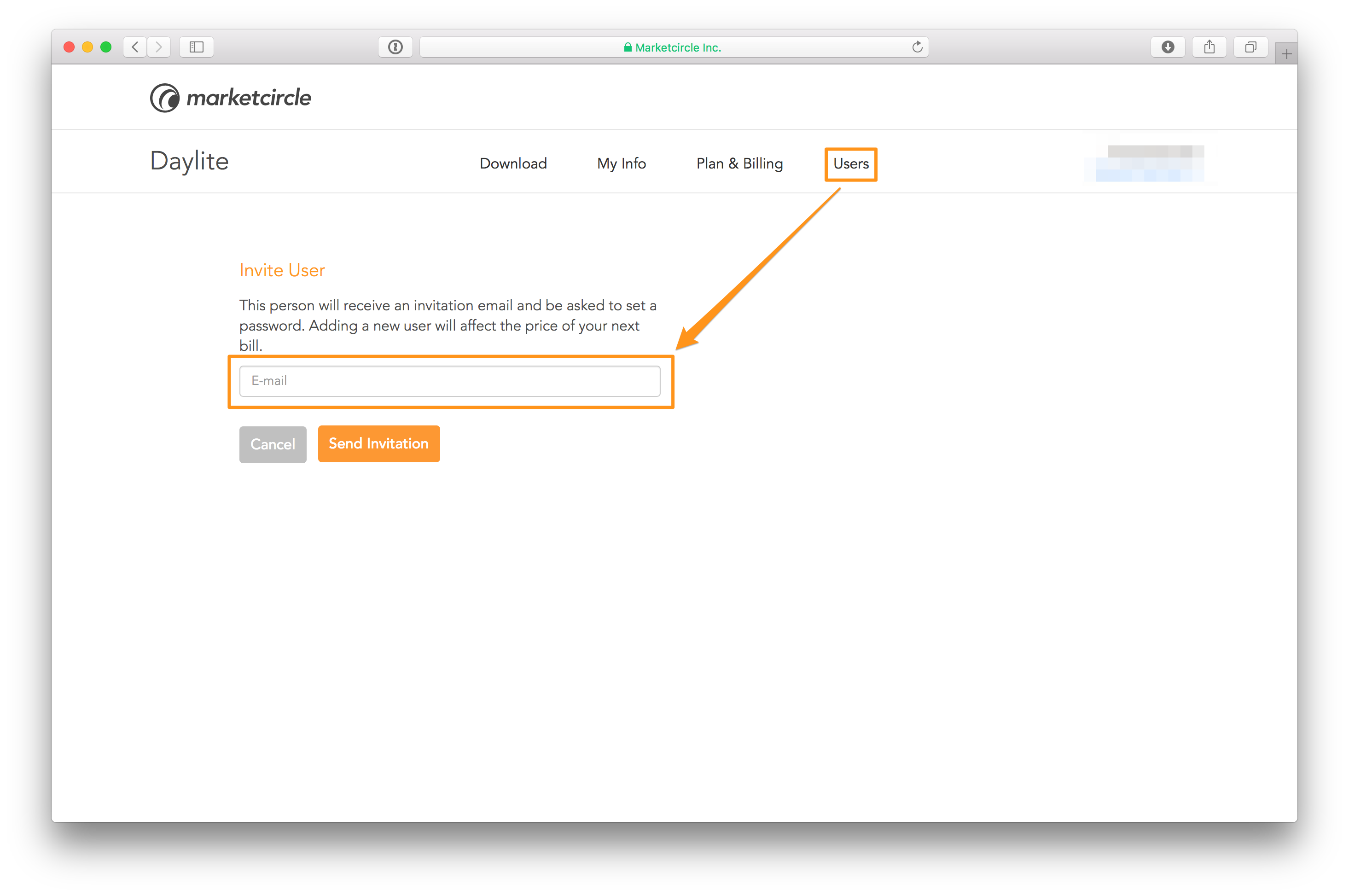 Related Articles:
Do I need to configure my network/router to use Daylite Cloud?
How do I subscribe to Daylite Cloud?
How do I install the iOSXpert PluginCenter?
How do I install iOSXpert Plugins in Daylite?