At the top of the Daylite window, a favorites bar can be used to store frequently used Daylite areas or individual records. To use the Favorites bar, please proceed as follows:
From the Daylite menu, click View and select Show Favorites
Now drag the desired elements from the Daylite sidebar, e. g. persons, companies, filter lists etc., or individual datasets, e. g. a certain project, into the Favorites bar.
To delete a favorite, drag the corresponding entry from the Favorites bar to the desktop.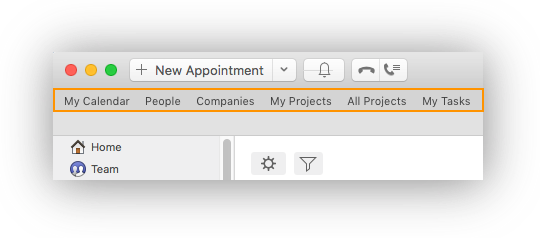 Related Articles
How often are Daylite updates released?
How do I set a phone number or address as primary?
What are the benefits of activity sets?