Daylite shows you how busy you are on the calender. This is covered by the mini calendar which you can choose to show or hide. There are two ways to show or hide the mini calendar:

Option 1
Click the calendar icon next to the plus icon in the bottom left corner of your Daylite window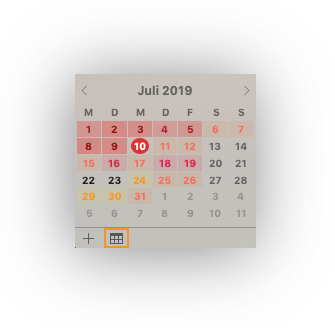 Option 2
Navigate via the menu bar to View -> Show Mini Calendar or View -> Hide Mini Calendar
Related articles
How do I set up Daylite to sync with the Apple Calendar App on macOS (CalDAV)?