In Daylite tasks can be sorted by various types of dates. This provides you with a better overview of the creation date, due date, start or end date of a task.
Follow these steps:
In the Daylite sidebar, navigate to All Tasks and activate the Multi-Column List view
In the header row, right-click on an empty space right of the word Name
Chose the items you'd like to have displayed, for example Created, Due Date, End Date or Start Date
After selecting the type of date to be displayed, click on the date type to sort the list with this value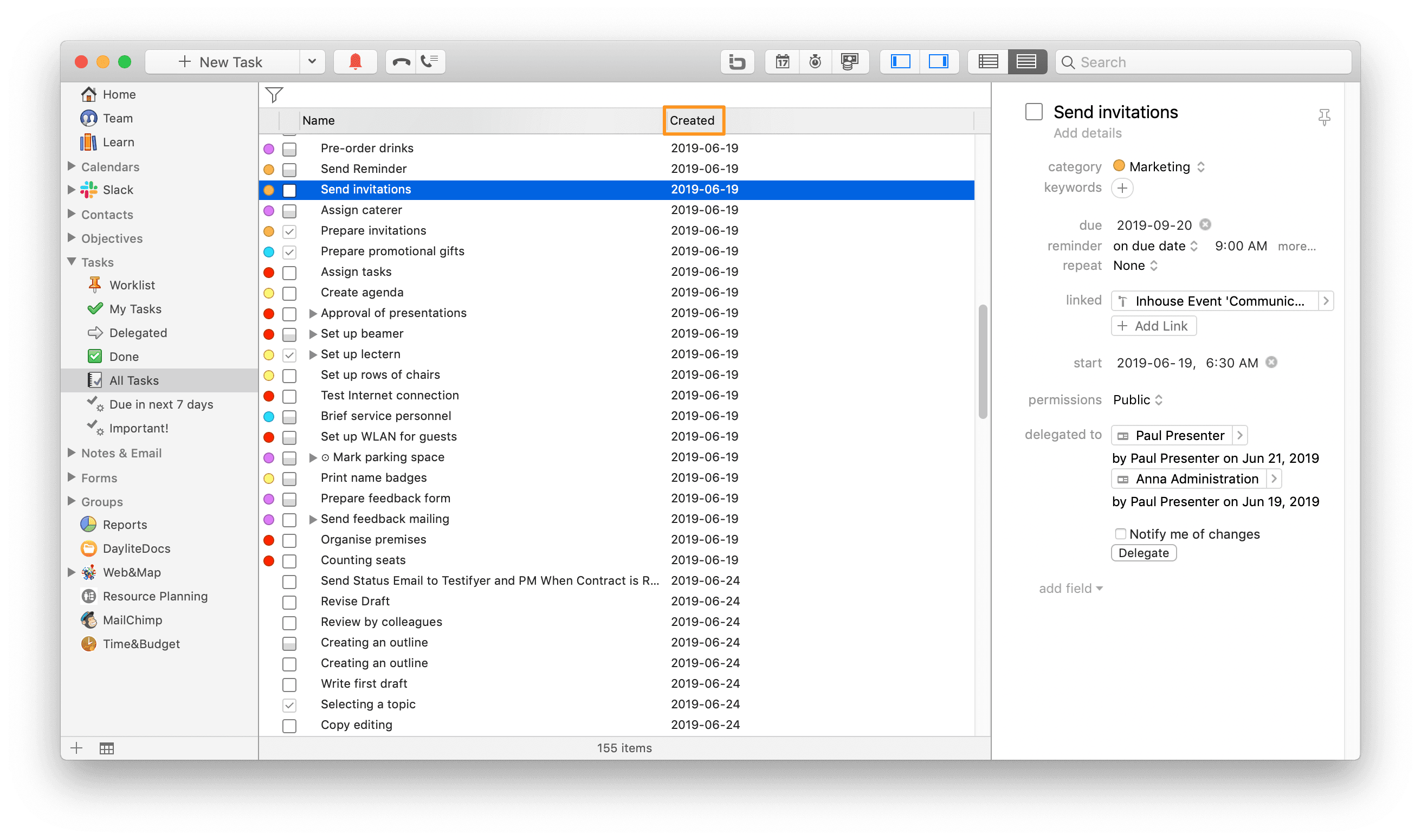 Please note: With the option key (⌥) pressed Daylite can perform double-sorting. Click on the main criteria to sort and then with pressed option key (⌥) click on the secondary criteria.
Related articles
What are the ProductivityTools?
How do I delete a task list in Daylite?
How do I install the iOSXpert PluginCenter?
How do I install iOSXpert Plugins in Daylite?