You can send documents conveniently by email using DayliteDocs. To do this, right-click on the document in the DayliteDocs list.
There are two slightly different functions available:
The "Send document name via E-Mail" command creates a new email with the attached document but with an empty recipient field. You can freely define the desired recipient.
The command "Send document name.xxx via e-mail to contacts", which opens a new email with attached document. The associated contact is already used as the receiver.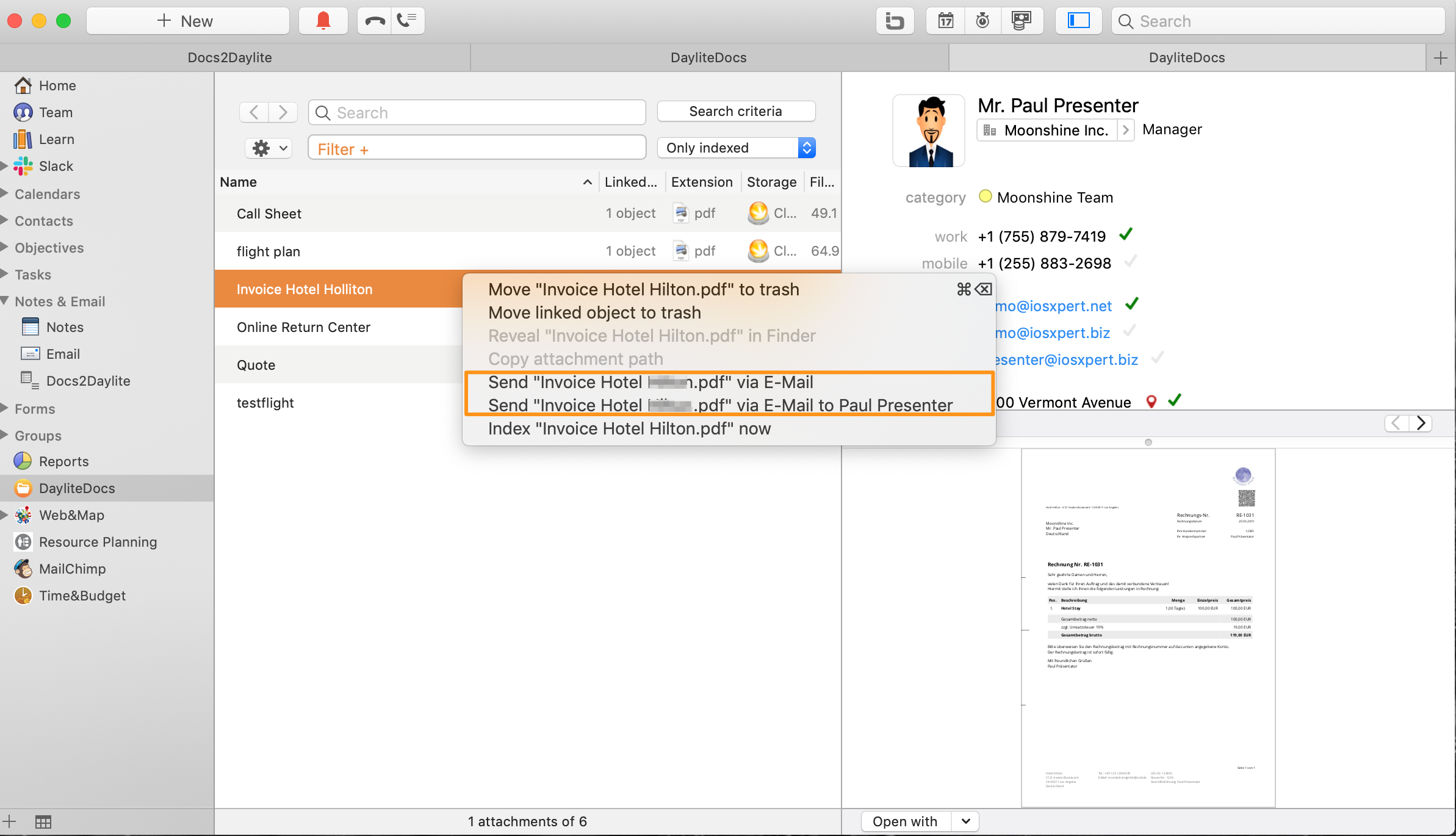 Related articles
What is DayliteDocs?
How do I search for documents in the entire Daylite database with DayliteDocs?
🎬 How do I configure DayliteDocs?
How do I scan documents with DayliteDocs?