If you wish to cancel your Daylite Cloud subscription, please follow these steps:
Log in to the Account Manager.
Select the Subscription tab.
Click Cancel Subscription. You will see this option under Current Plan.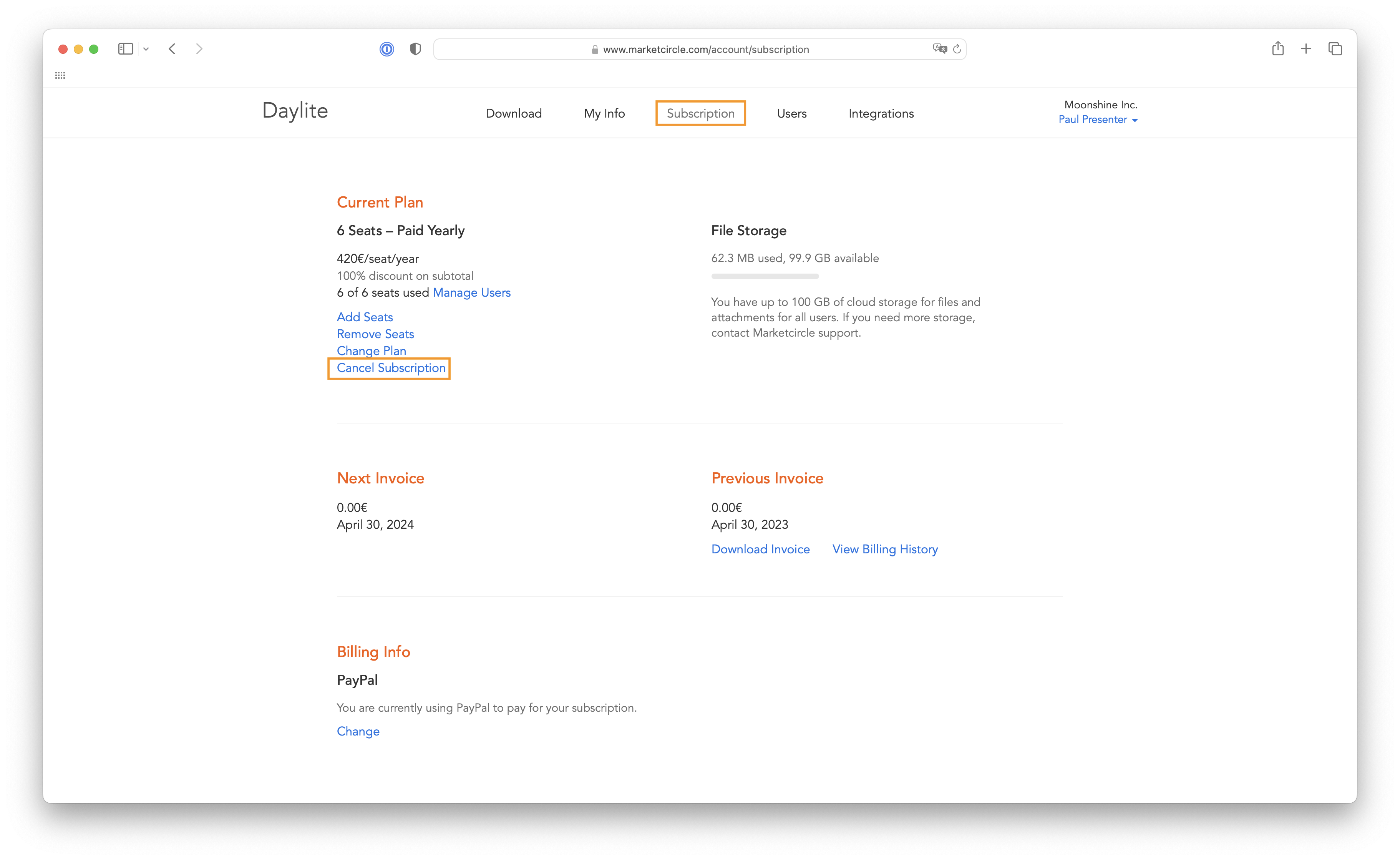 Then confirm by clicking Confirm Cancellation.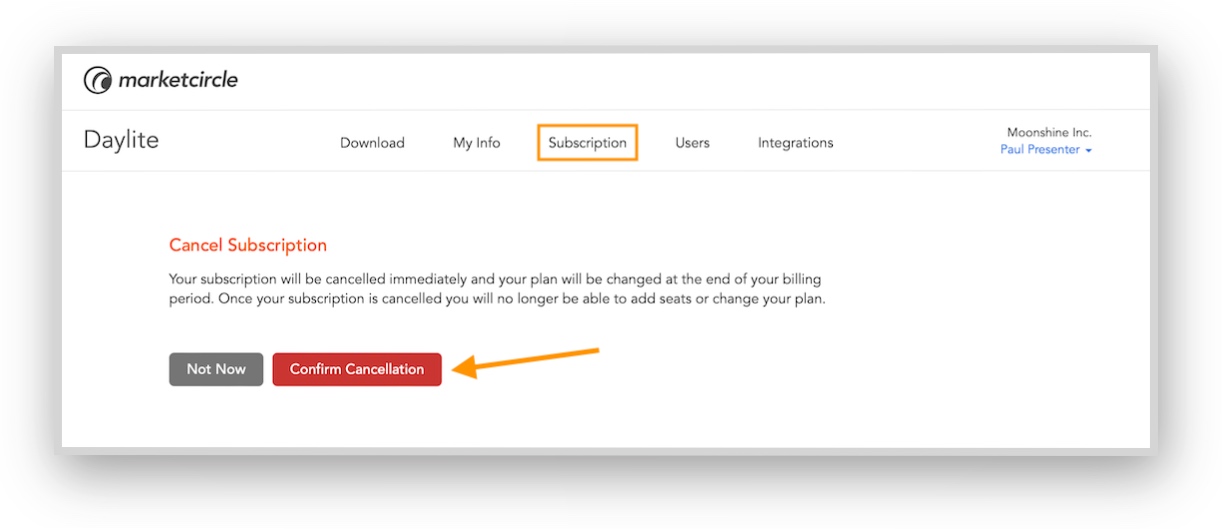 Please note:
You can cancel your subscription at any time. Subscription fee payments are non-refundable. This is specified in Marketcircle's refund policy. If you cancel your subscription, you will still be able to use the services until the end of your current subscription period. Please make sure you cancel before the renewal date to avoid additional fees.
Related Articles:
Can I change my subscription plan for Daylite Cloud?
How do I backup my Daylite database when I use Daylite Cloud?
How do I export all my Daylite Cloud information?