In the left sidebar of Daylite, in the Projects section, there is a list called All iOWeblinks.
If you click on it, Daylite will show you all the projects that are in the shared status.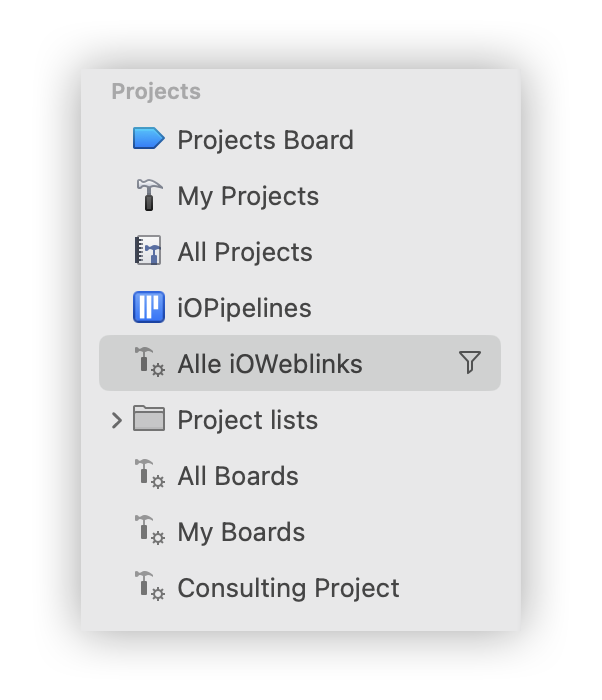 Related Articles:
Can I change later which data from a project should be shared in iOWeblink?
What does a third party see in iOWeblink?