In the bottom right corner of each project web page there is a comment window.
To leave a comment, the commenter must enter his name and can then enter a text and send it with the return key or by clicking on the send icon.
Daylite will then automatically create a note called Web Link Comments. Each new comment will be added to this note.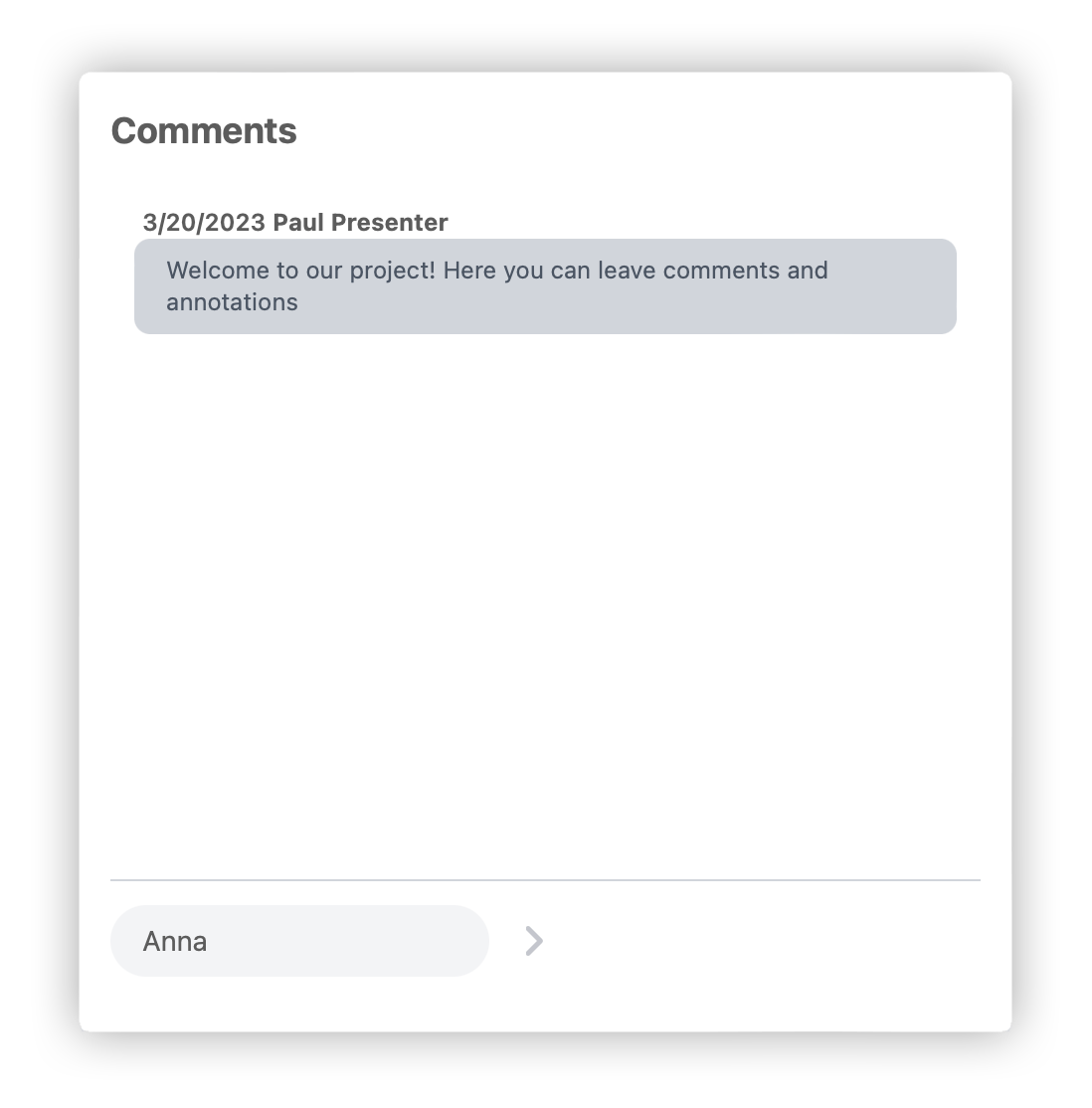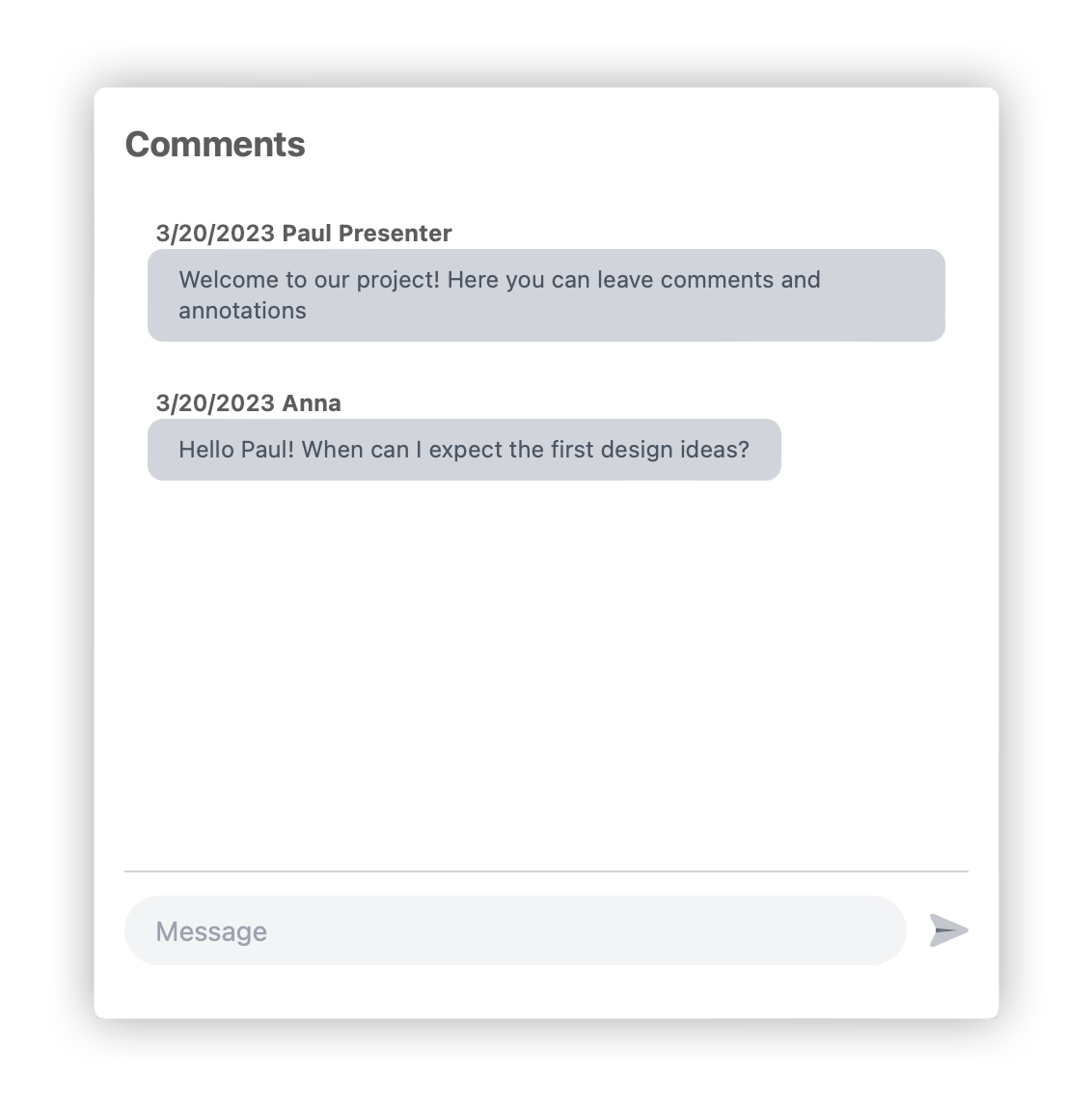 Within the project mask in Daylite there is a display of all comments in the widget area (bottom right). Alternatively, you can also open the note.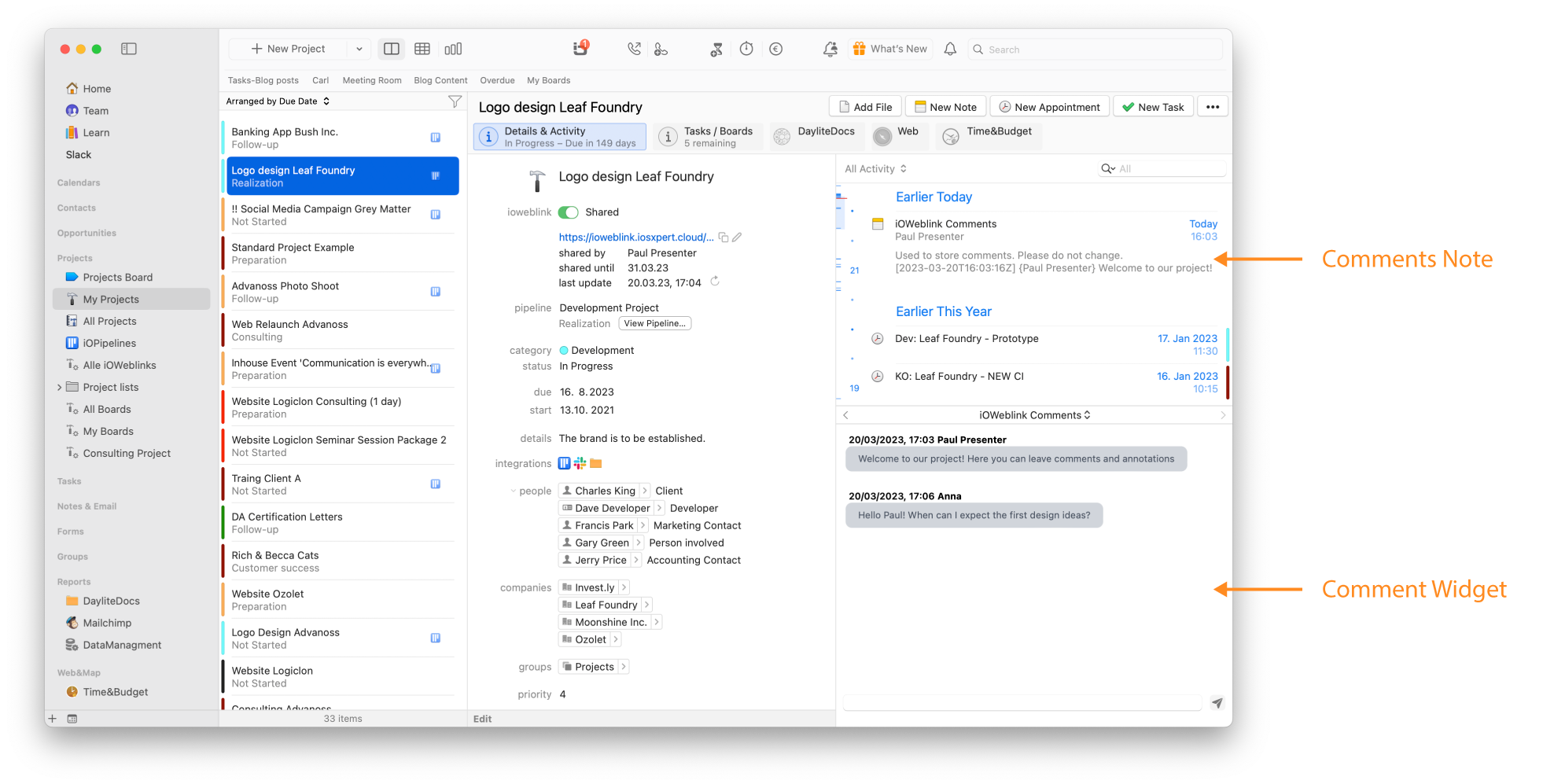 Related Articles:
What does a third party see in iOWeblink?
How do I know when there is a new comment via iOWeblink?
Can I restrict which Daylite users can share projects?