Two-factor authentication (2FA) is an additional security measure when you log in to websites or apps.
When two-factor authentication is enabled in Daylite, you sign in with your username and password and provide another form of authentication that only you know or have access to. This ensures that only you can access your account, even if someone else knows your password.
In this article you will learn:
Enable two-factor-authentication
Logging into Daylite with two-factor-authentication
Enable two-factor-authentication
Use these steps to enable two-factor authentication for your account:
1. Log in to Account Manager.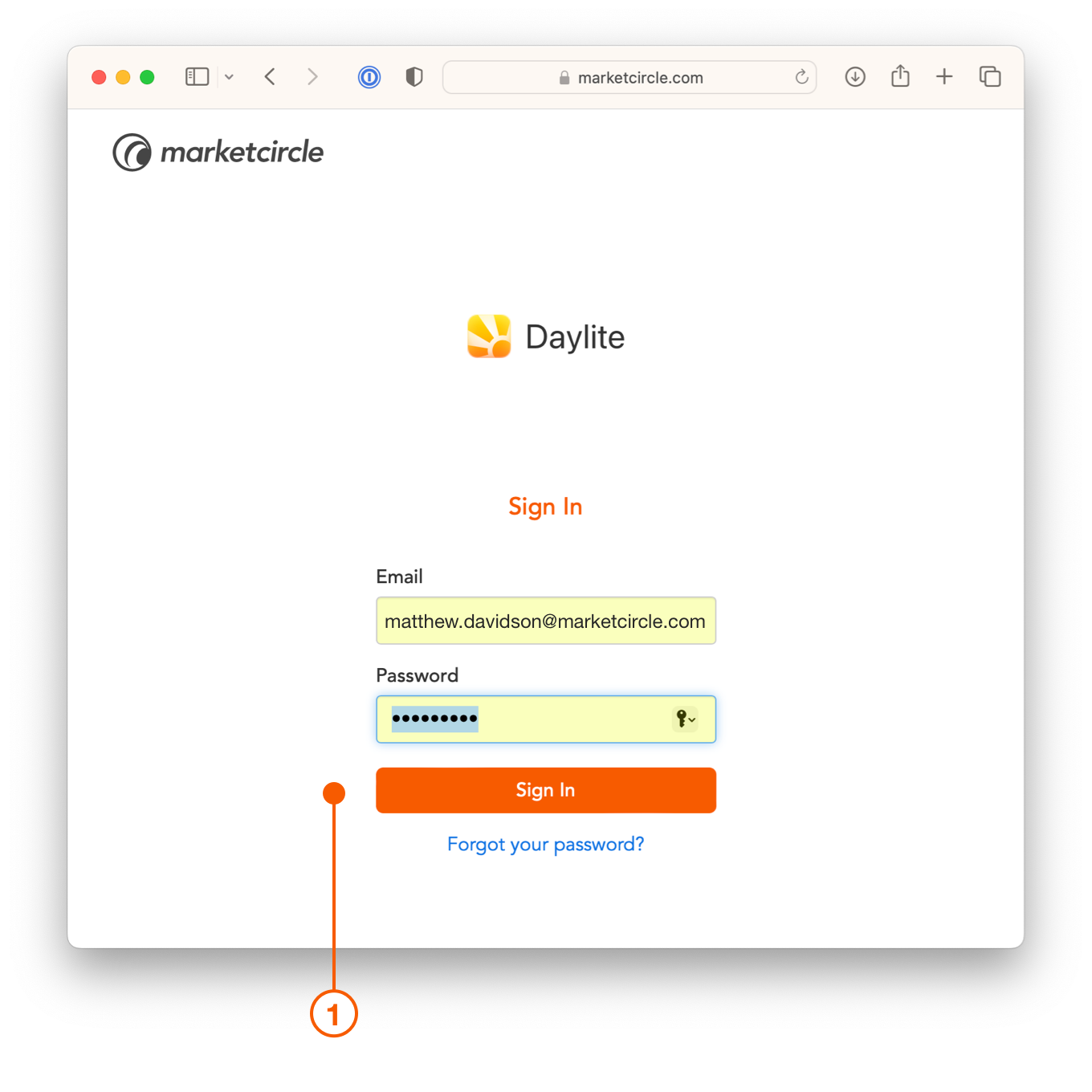 2. Select the My Info tab, and then in the Security section, select Enable Two-Factor Authentication.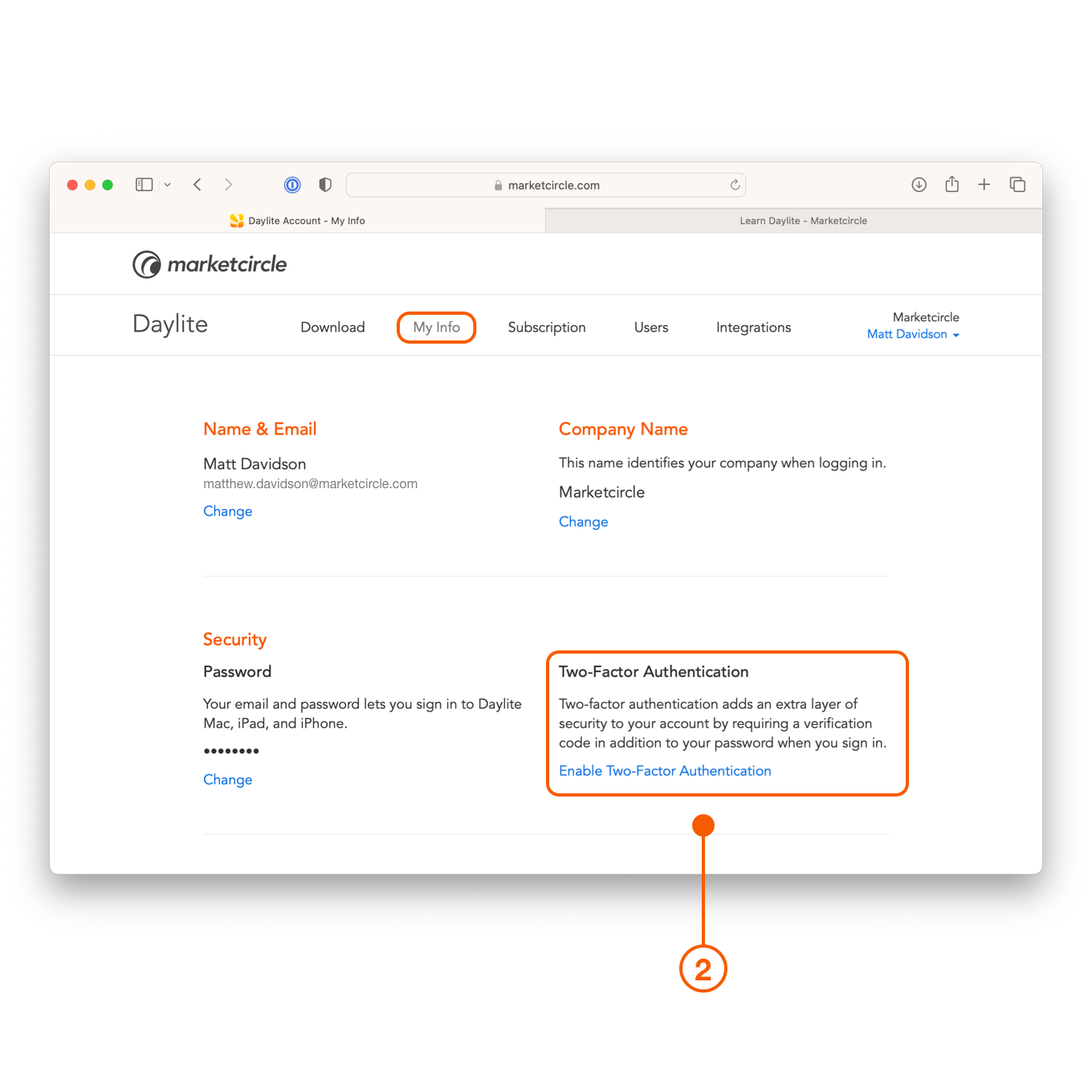 Daylite will now prompt you to use an authentication app to obtain a verification code before proceeding.

1. The easiest option is to use Apple's built-in passwords. This way, you can simply right-click on the QR code and select Set up verification code.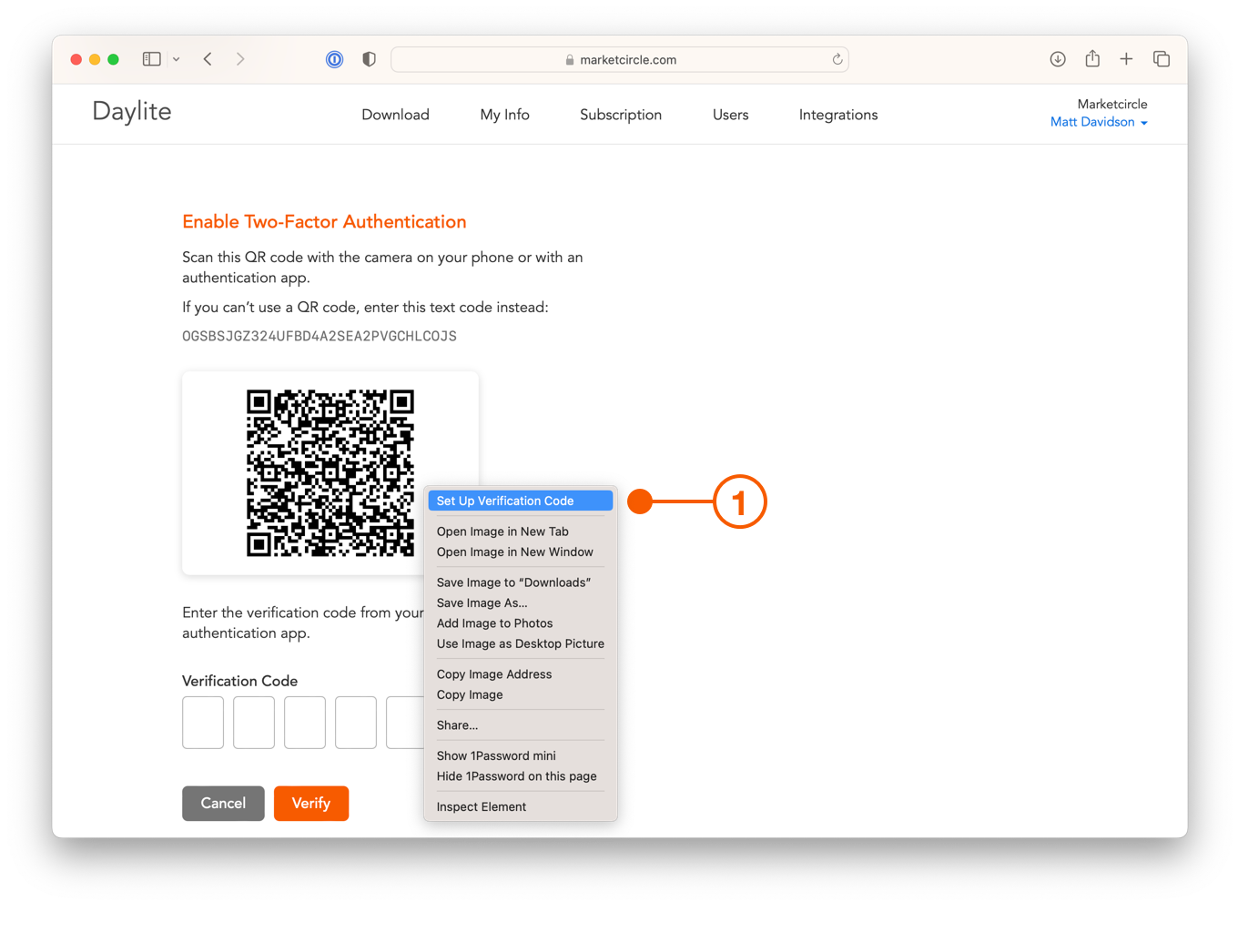 2. Select the login you want to associate the verification code with and click Add Verification Code.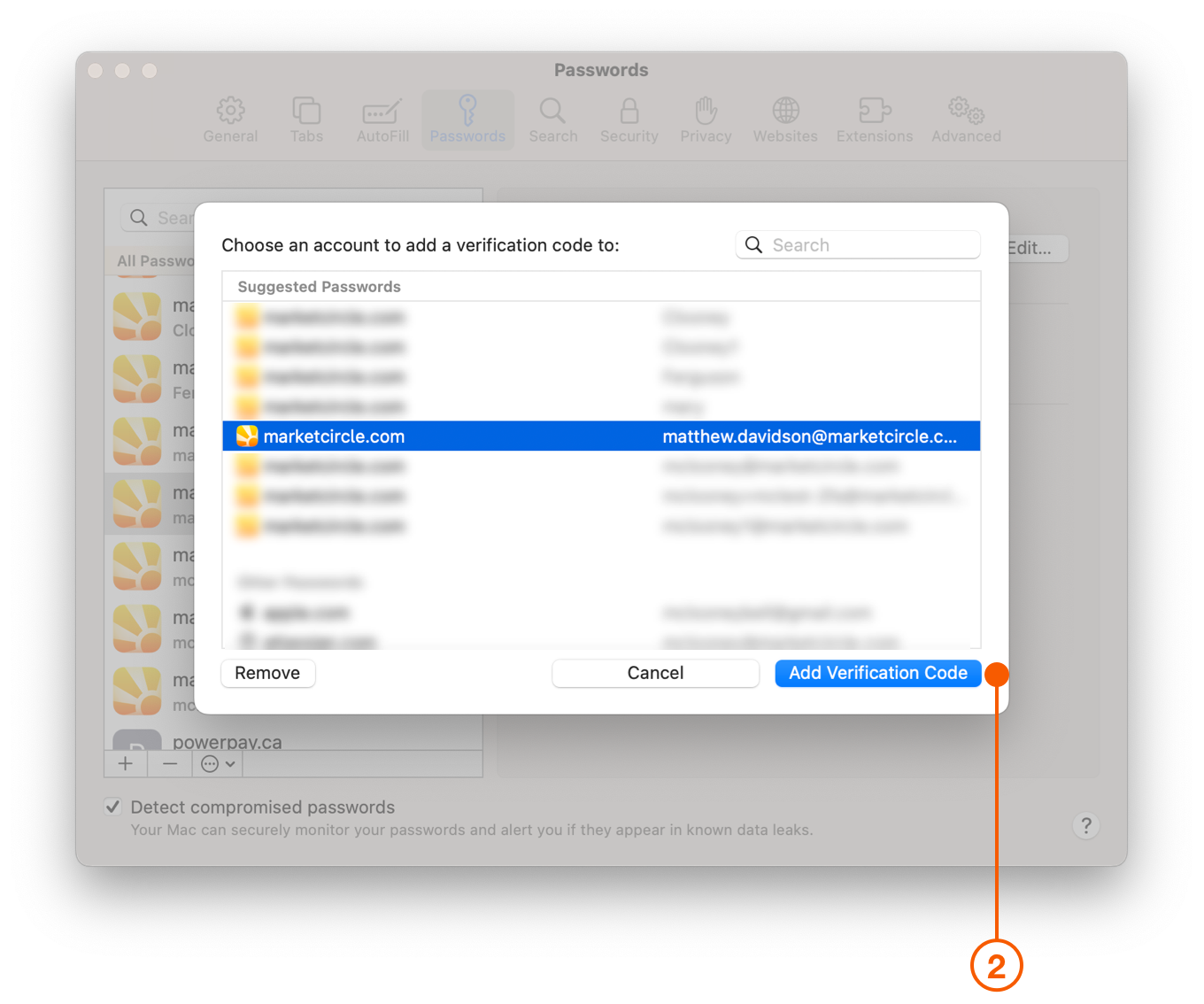 3. The verification code has now been successfully associated with your account.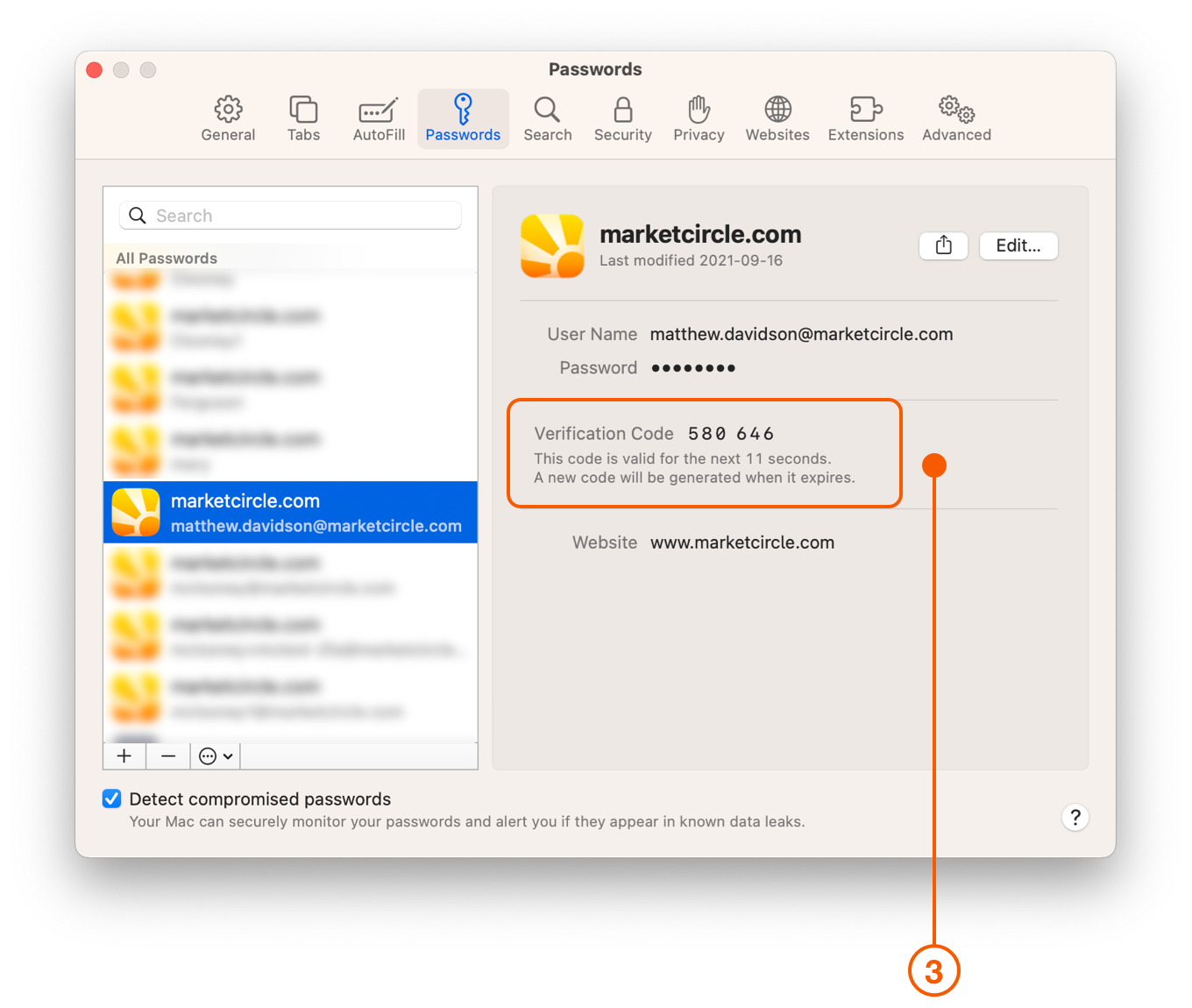 4. Click the Daylite Verification Code field and it will auto-fill. If you have disabled the auto-fill password feature in Safari, you will need to enter the verification code manually.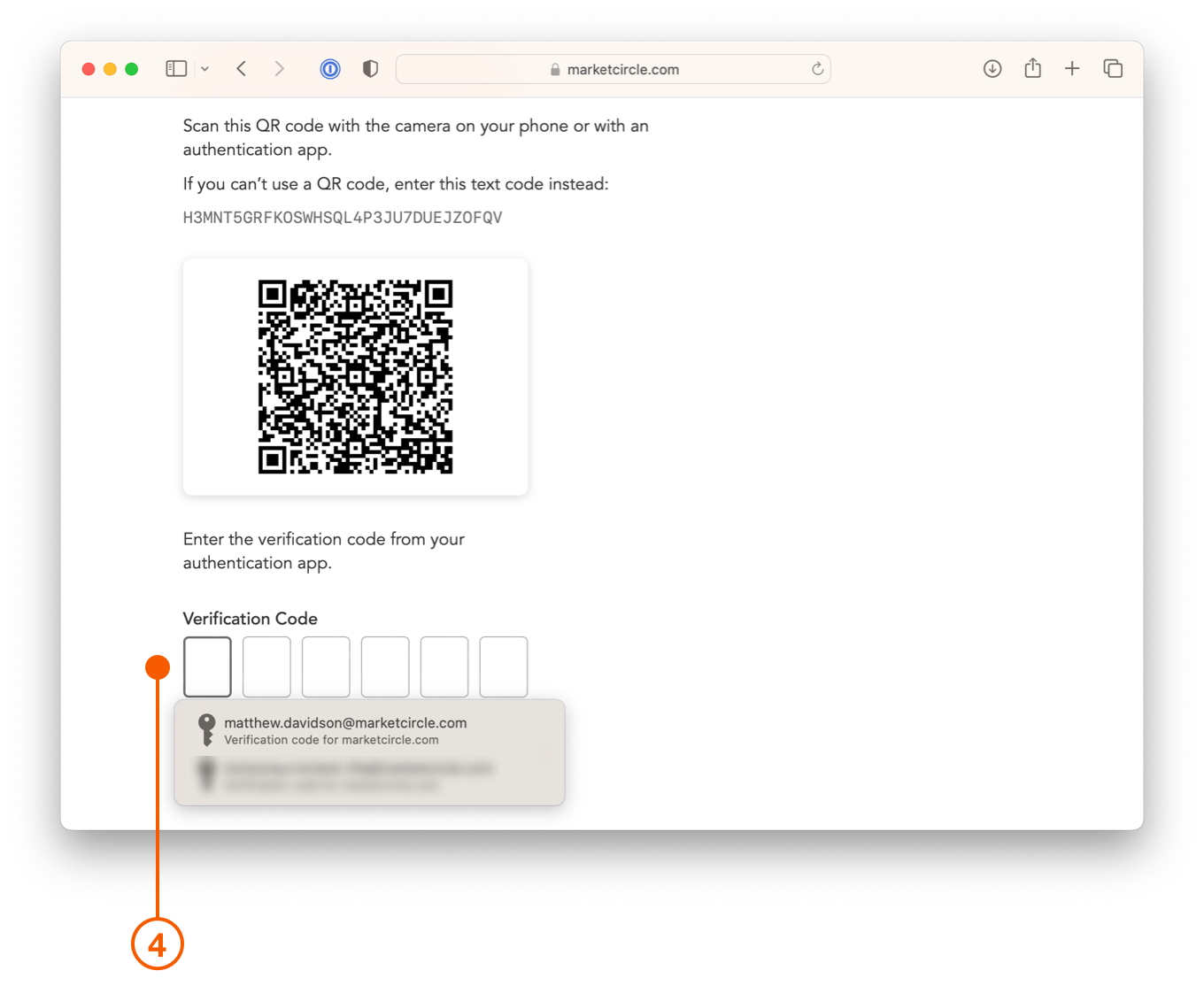 5. Daylite will now show you recovery codes, which you should copy or print and keep in a safe place in case you lose or cannot access your authentication app. Click Continue when you are ready.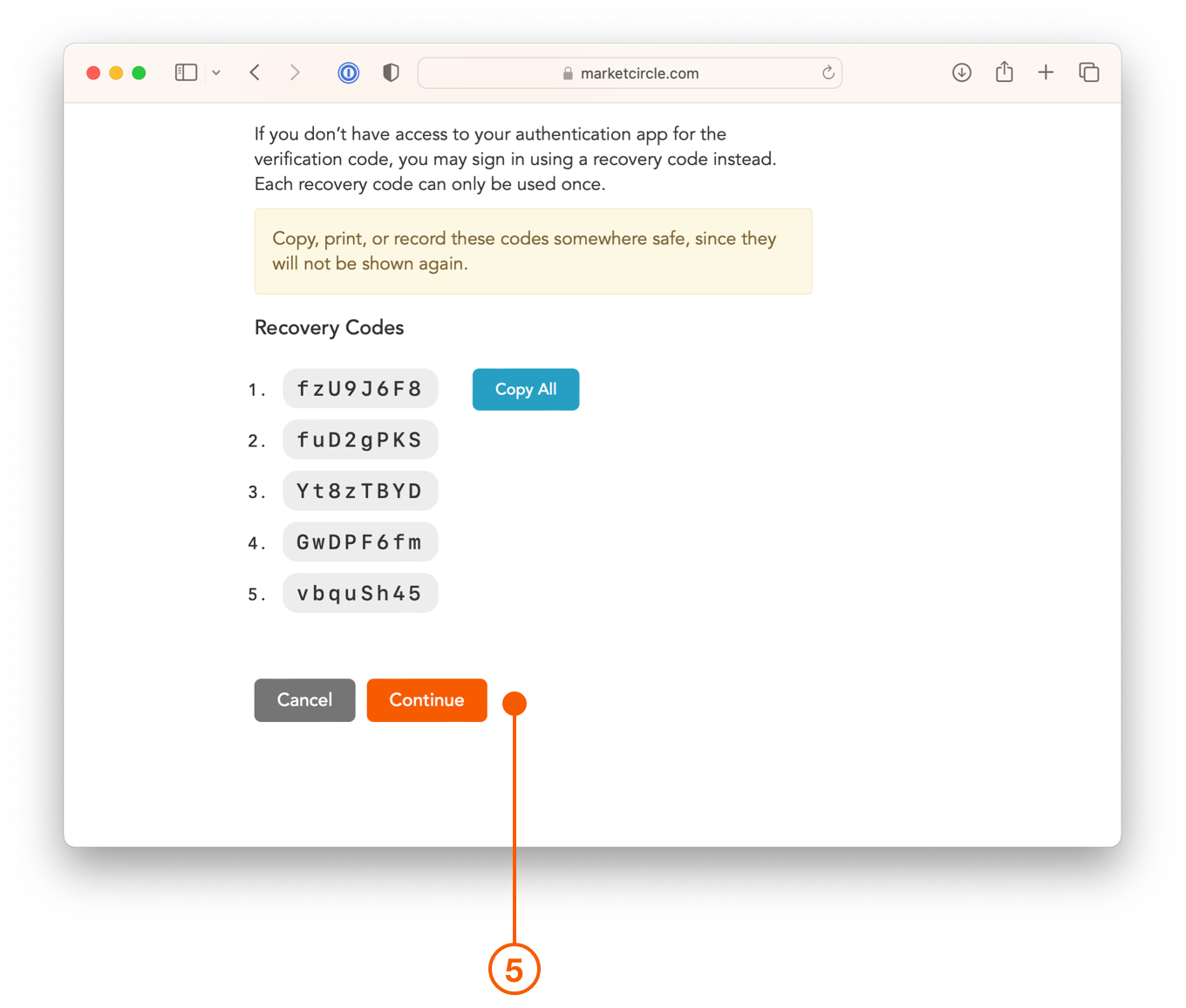 6. If you are using another authentication app, such as 1Password or Google Authenticator, you can scan the QR code or copy and paste the text code into the app.
7. Your authentication app will now provide a verification code that you need to enter to continue.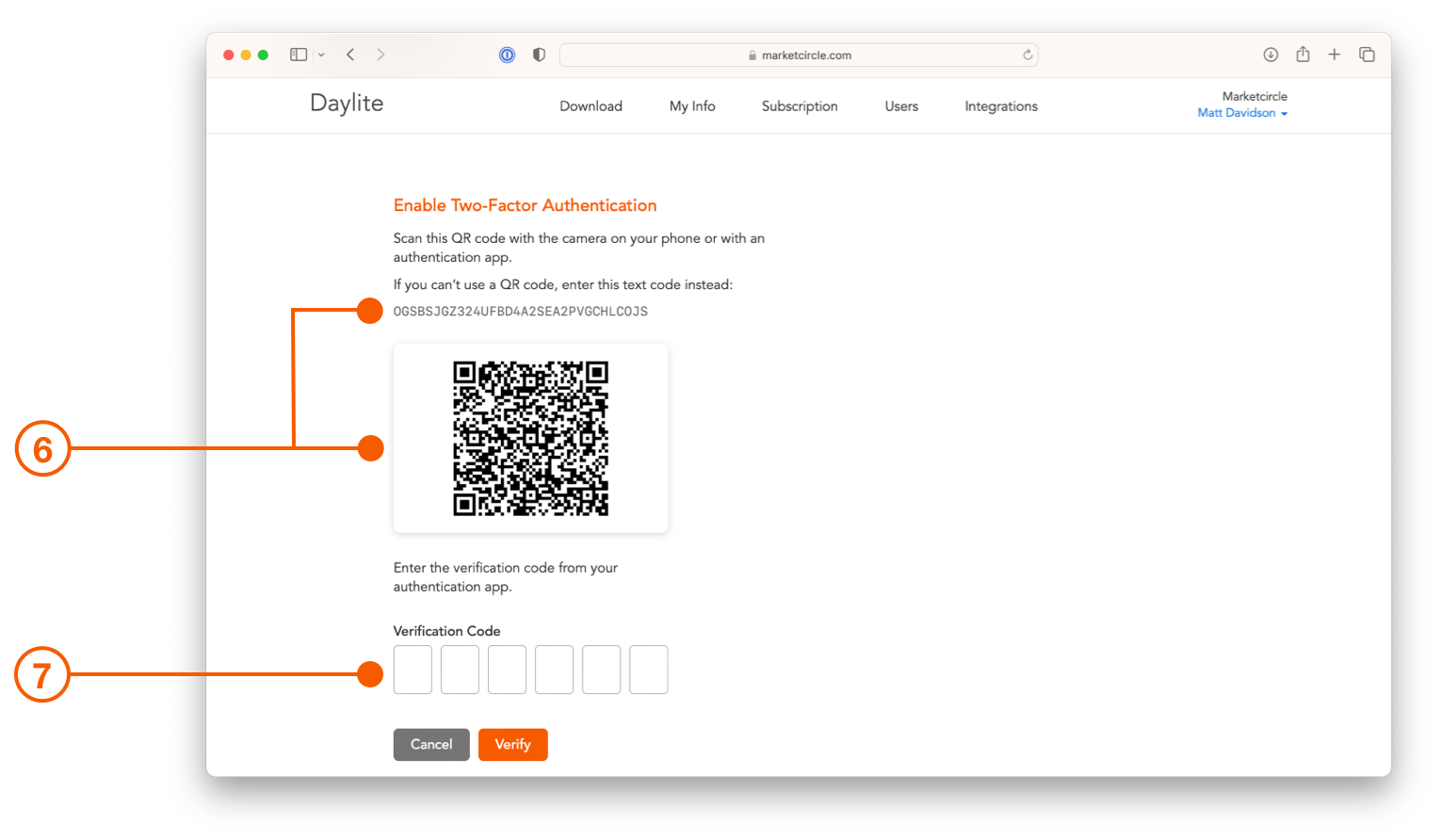 Logging into Daylite with two-factor authentication
Once two-factor authentication is enabled, Daylite requires a verification code each time you log in. The process is the same on a Mac, iPhone, or iPad.
1. Login still starts with your email and password, just as before.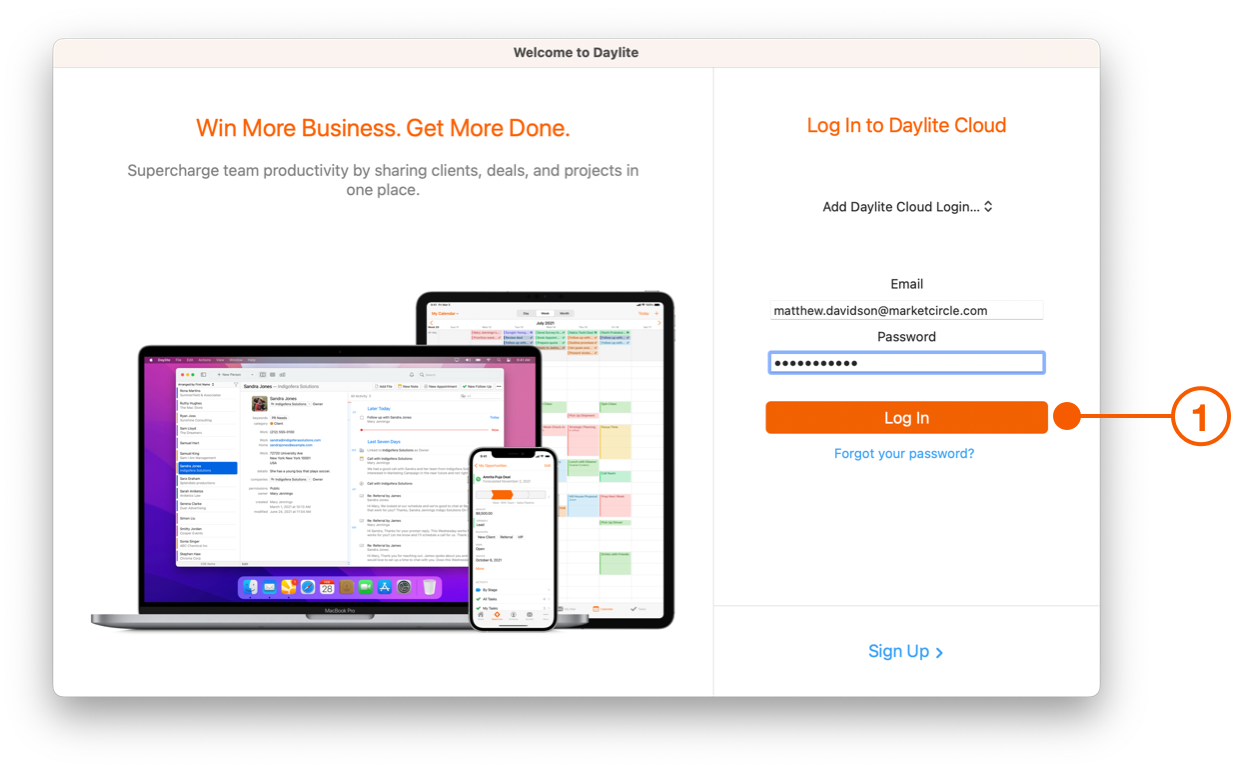 2. You will now be prompted for a verification code. Enter the verification code from your authentication app and click Verify.
3. If you do not have access to your verification code, you can click Log in with recovery code and enter one of the recovery codes you wrote down, saved, or printed out earlier.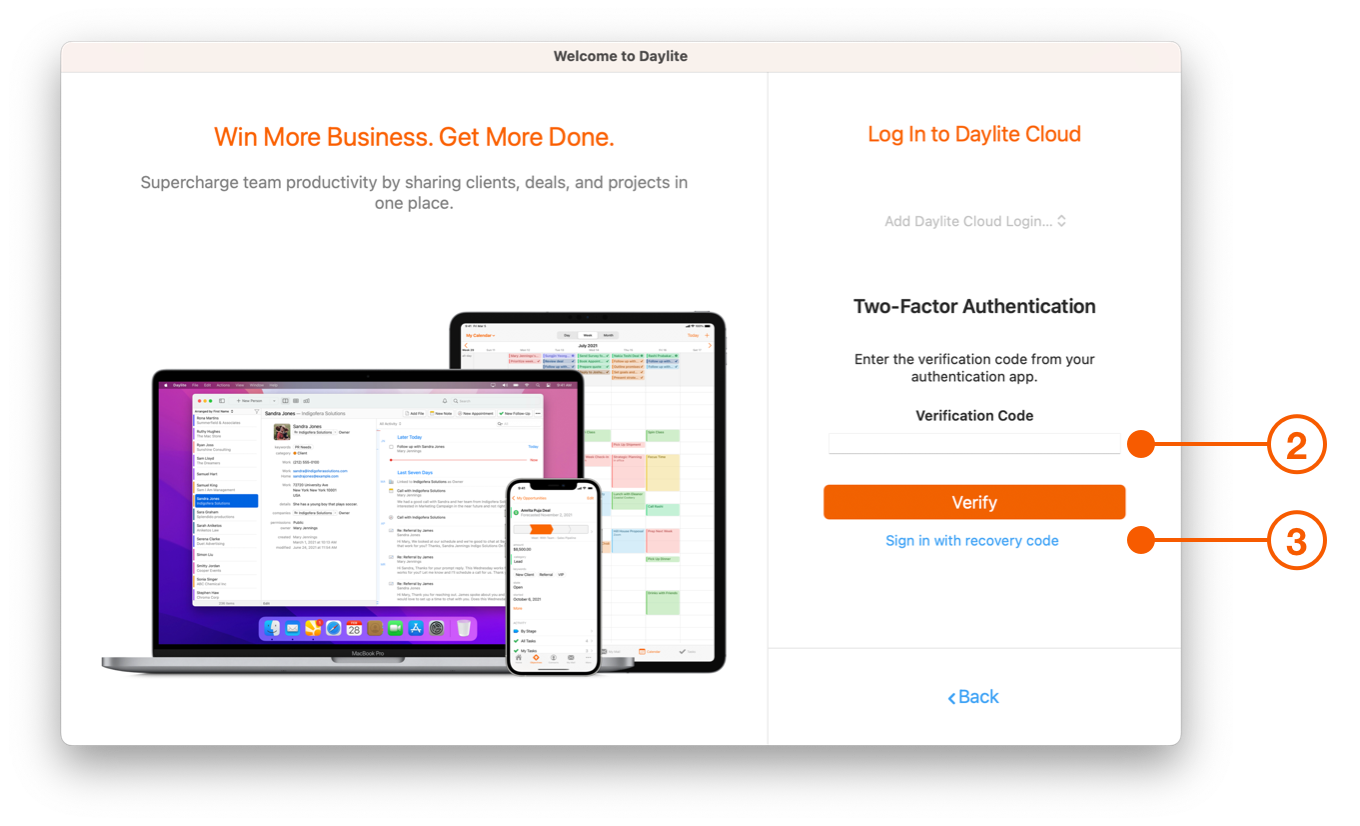 Please note that after enabling two-factor authentication, an updated version of Daylite (Daylite version 2022.48 or later) is required to log in. Older versions of Daylite will not be able to log in to an account with two-factor authentication enabled.
However, Macs, iPads, or iPhones that are already signed in do not need to be re-authenticated.
Generate new recovery codes
Since a recovery code can only be used once, you should generate new codes before it becomes invalid. You can also generate new recovery codes if you have lost your old codes.

1. Log in to your account, select My Info, and then click Generate New Recovery Codes.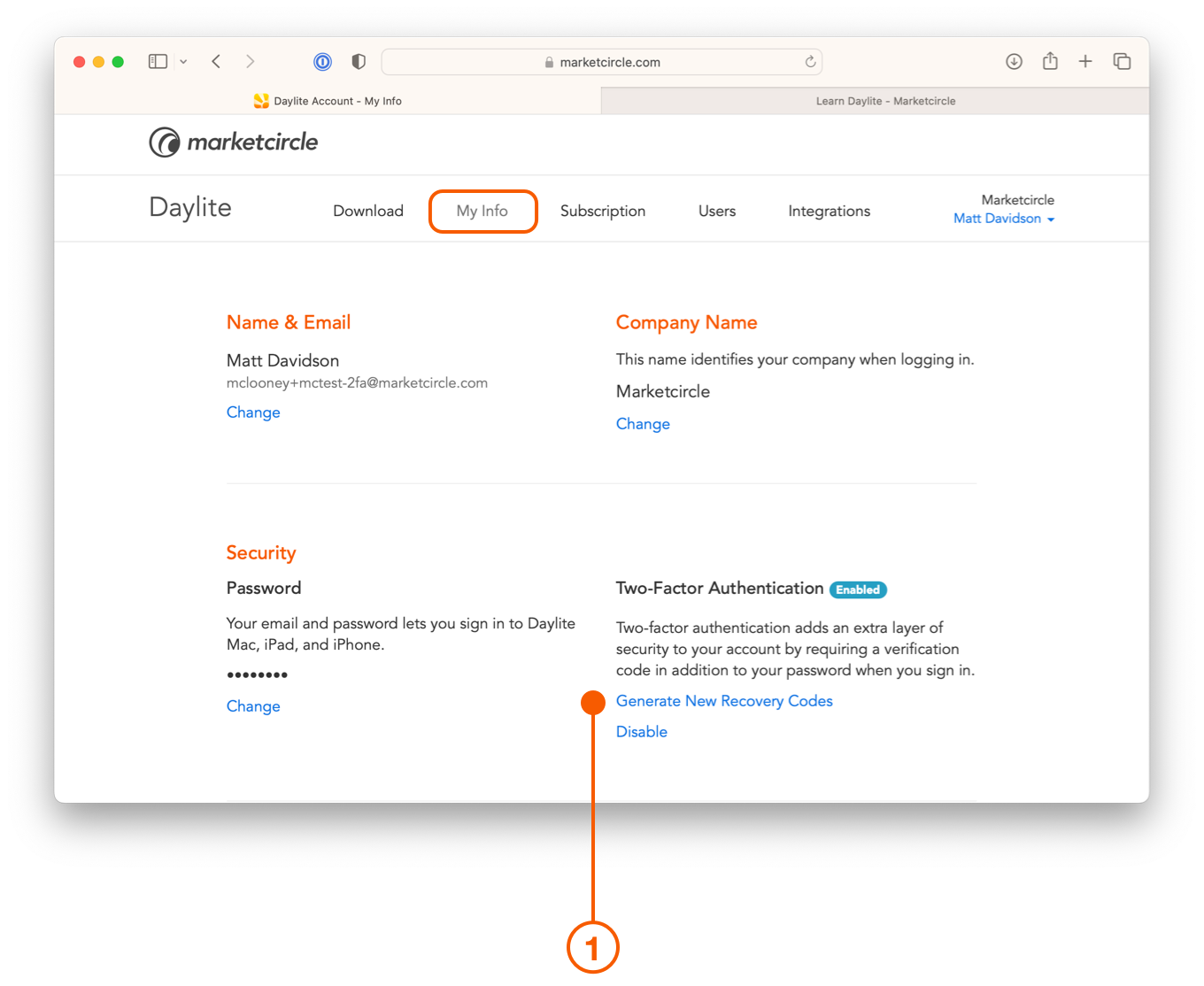 2. Click Continue when prompted for confirmation. New recovery codes will be generated that you can copy, print, or save.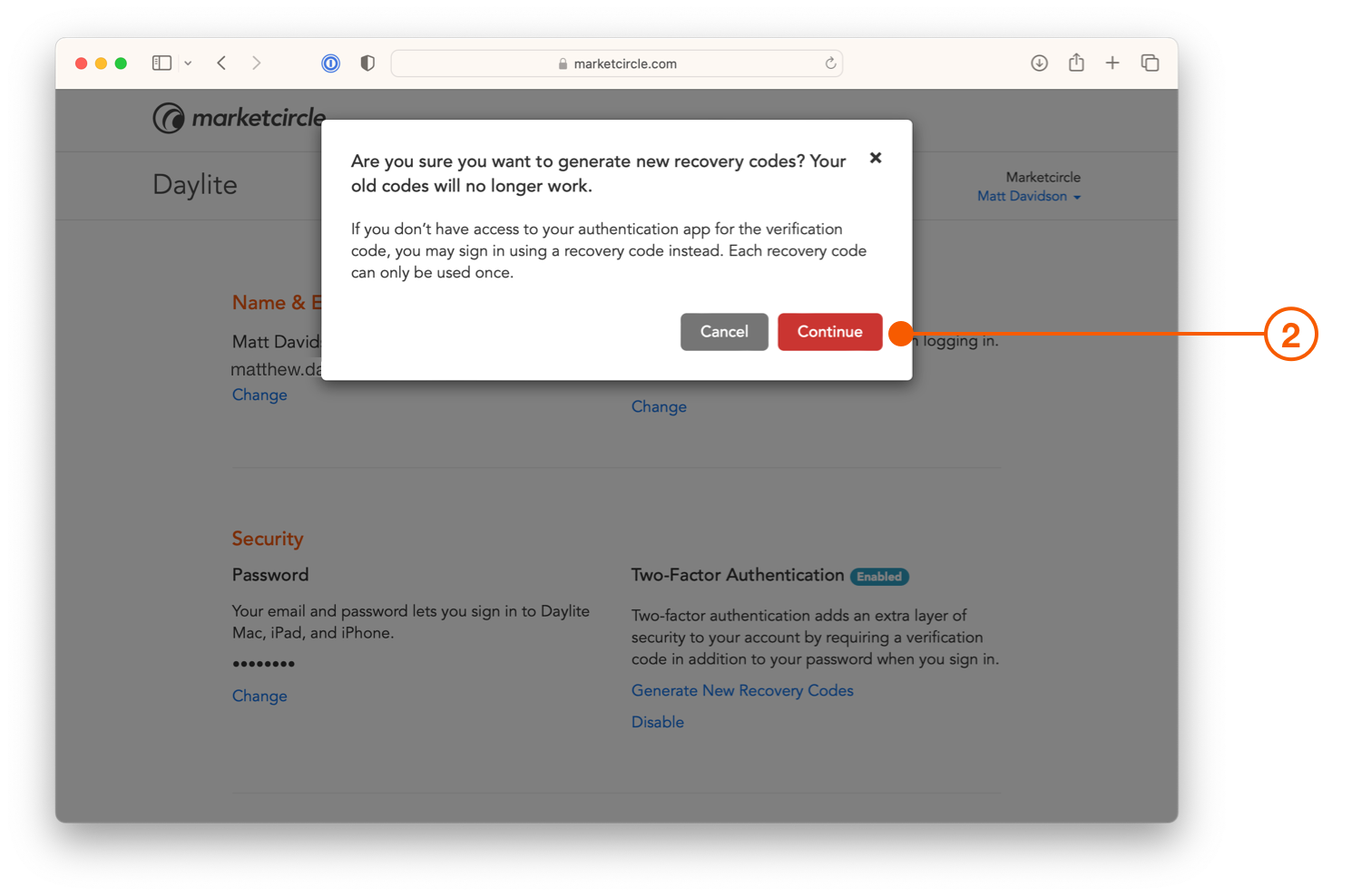 Disabling two-factor authentication
1. You can disable two-factor authentication by logging into your account, selecting My Info, and then clicking Disable.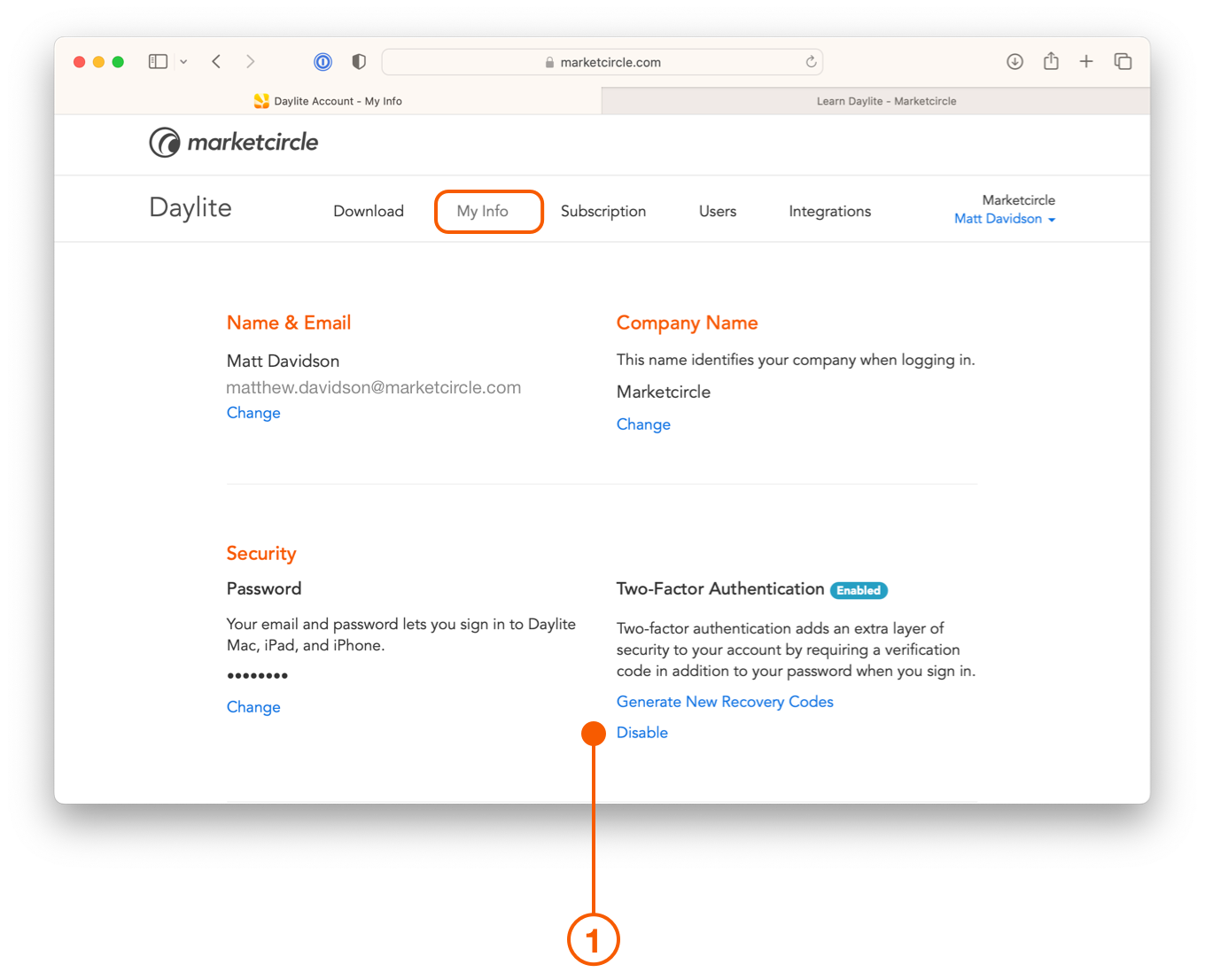 2. You will be prompted to confirm your decision to disable two-factor authentication and advised that your account is more secure with two-factor authentication enabled.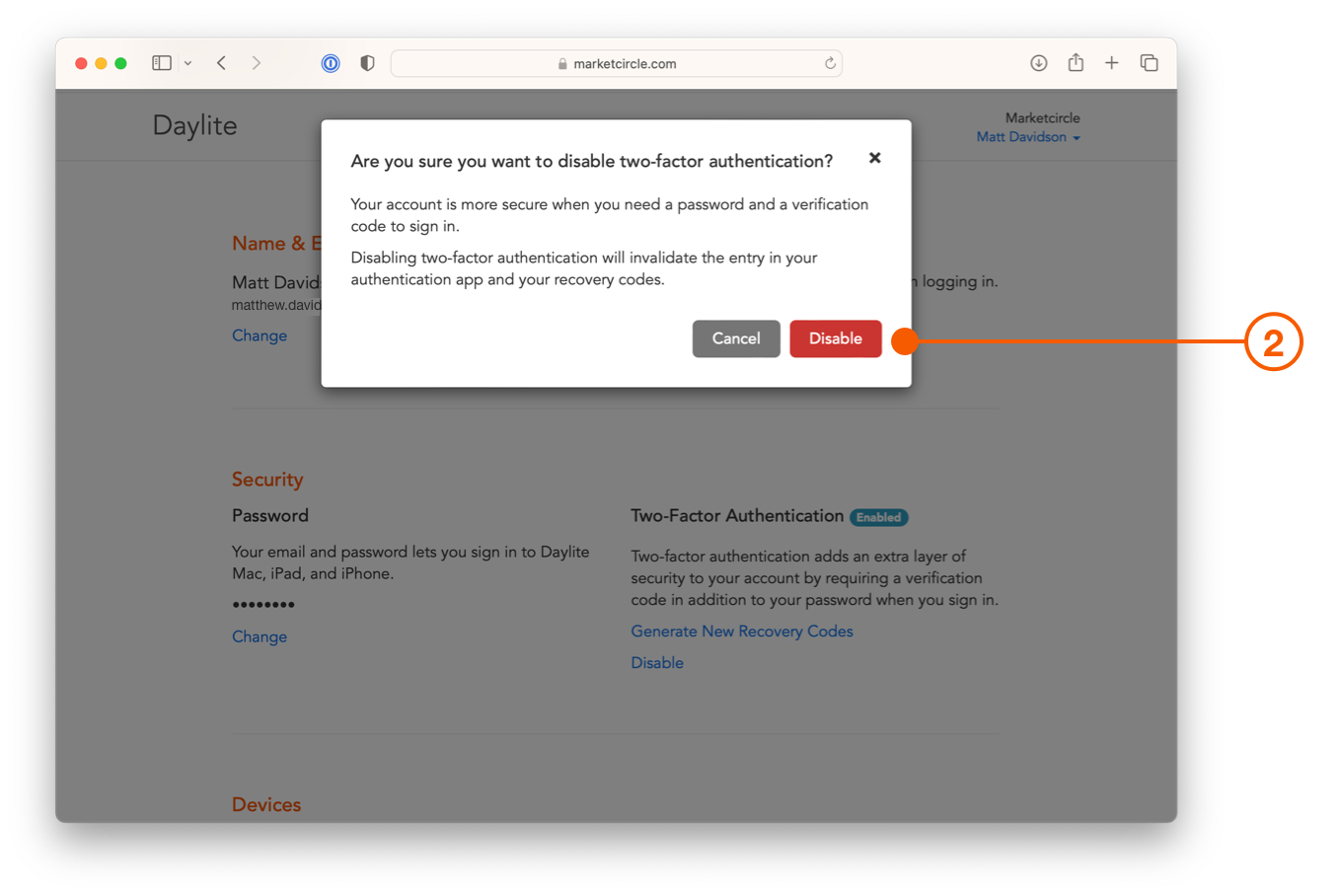 Enterprise-wide two-factor authentication setup

If you want to set up two-factor authentication company-wide or for all users of the database, please do the following:
The enterprise account administrator can enable the two-factor authentication requirement, which means that each user must follow the steps described in this article to enable two-factor authentication for their own account.

1. To enable the company's requirement for two-factor authentication:
The Daylite administrator must log in to Account Manager and select the Users tab.

2. Click Require two-factor authentication.