In Missive you can set up any number of aliases for each of your email accounts.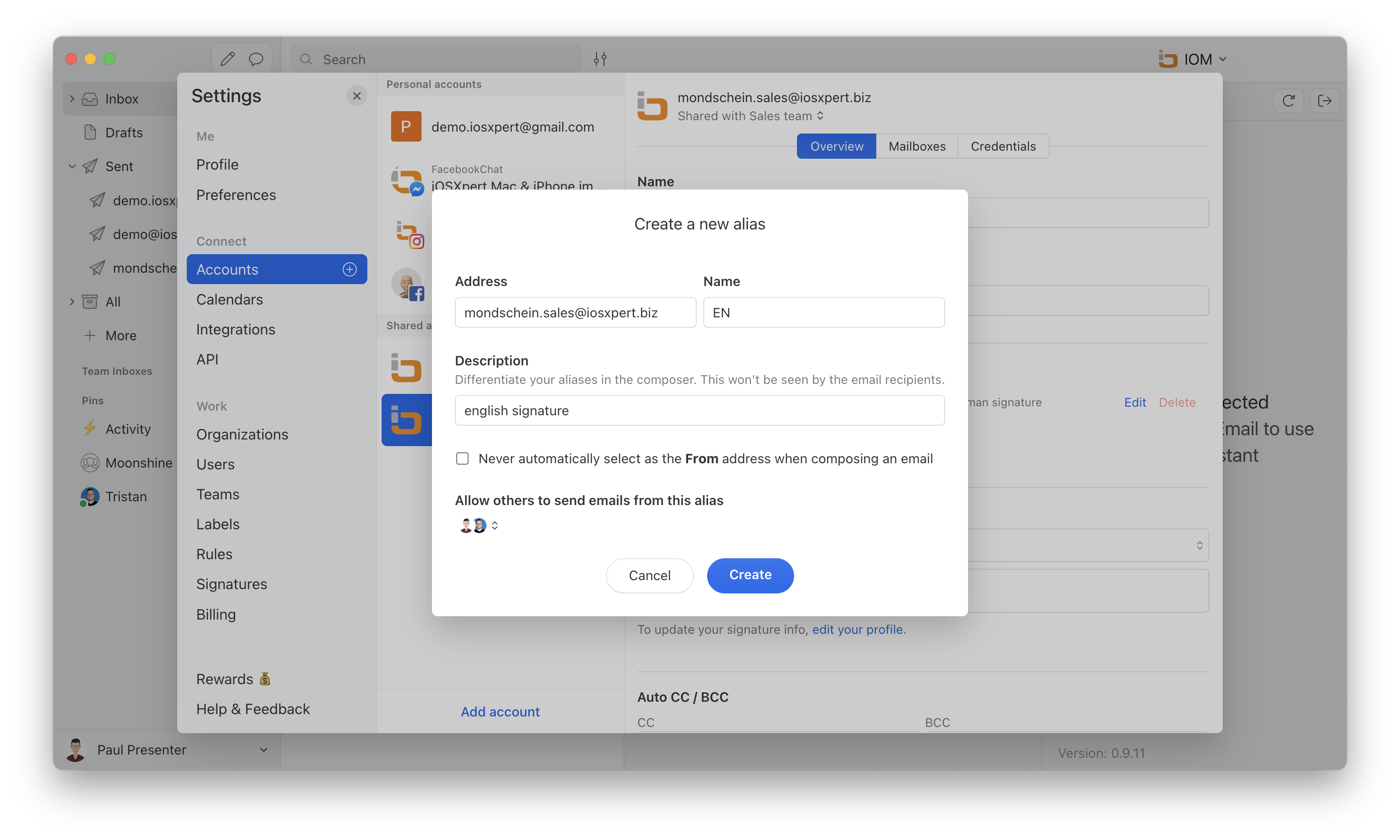 Each alias can have a different signature. You don't need to have different alias email addresses for this, you can simply create multiple aliases with the same email address and name and set a different signature for each.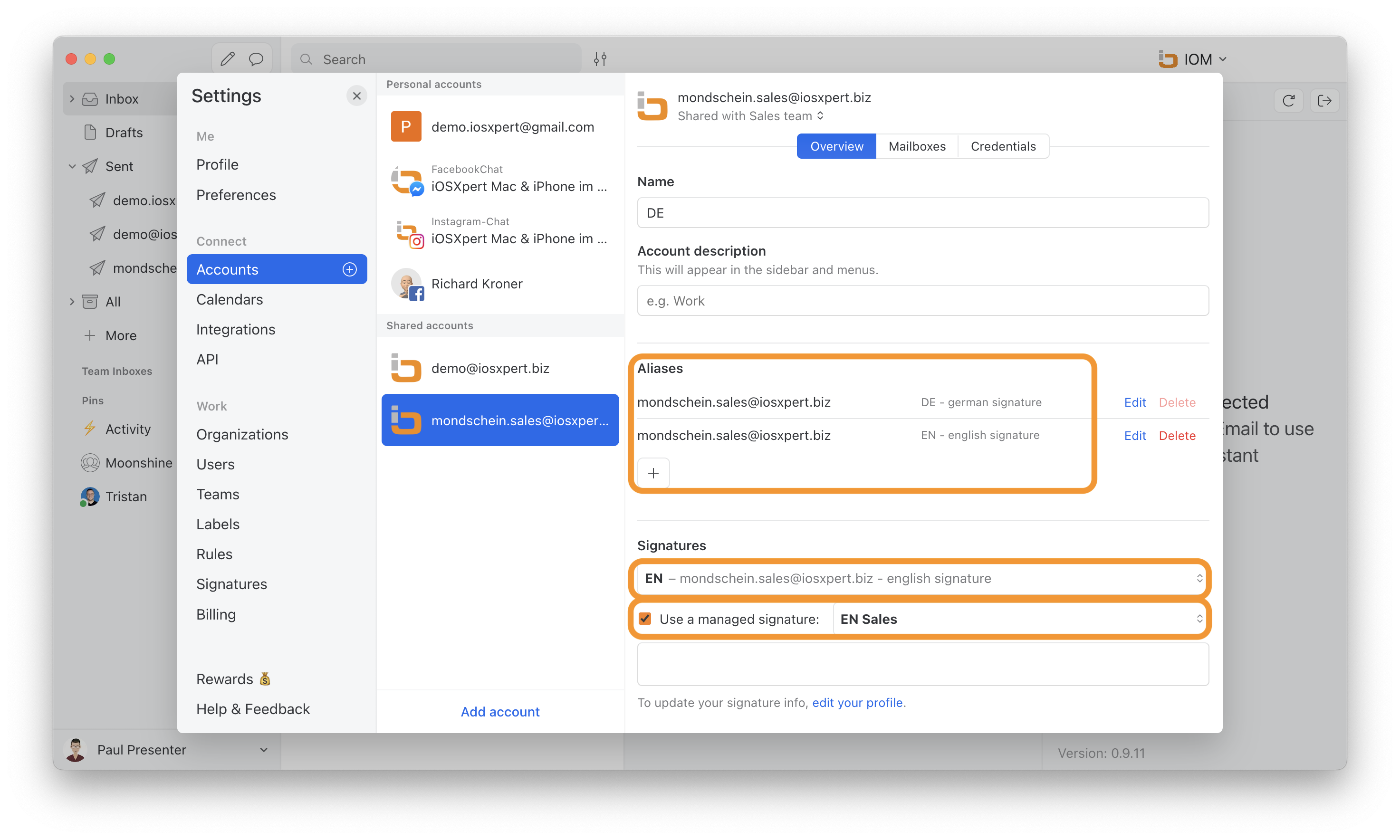 Related articles
What are managed signatures?
What are shared accounts?
Can I assign emails from a private account to other users?