To use iOMailAssistant from Daylite, you need an API key from Missive. To do this, navigate to Settings->API in Missive. Create an API token here.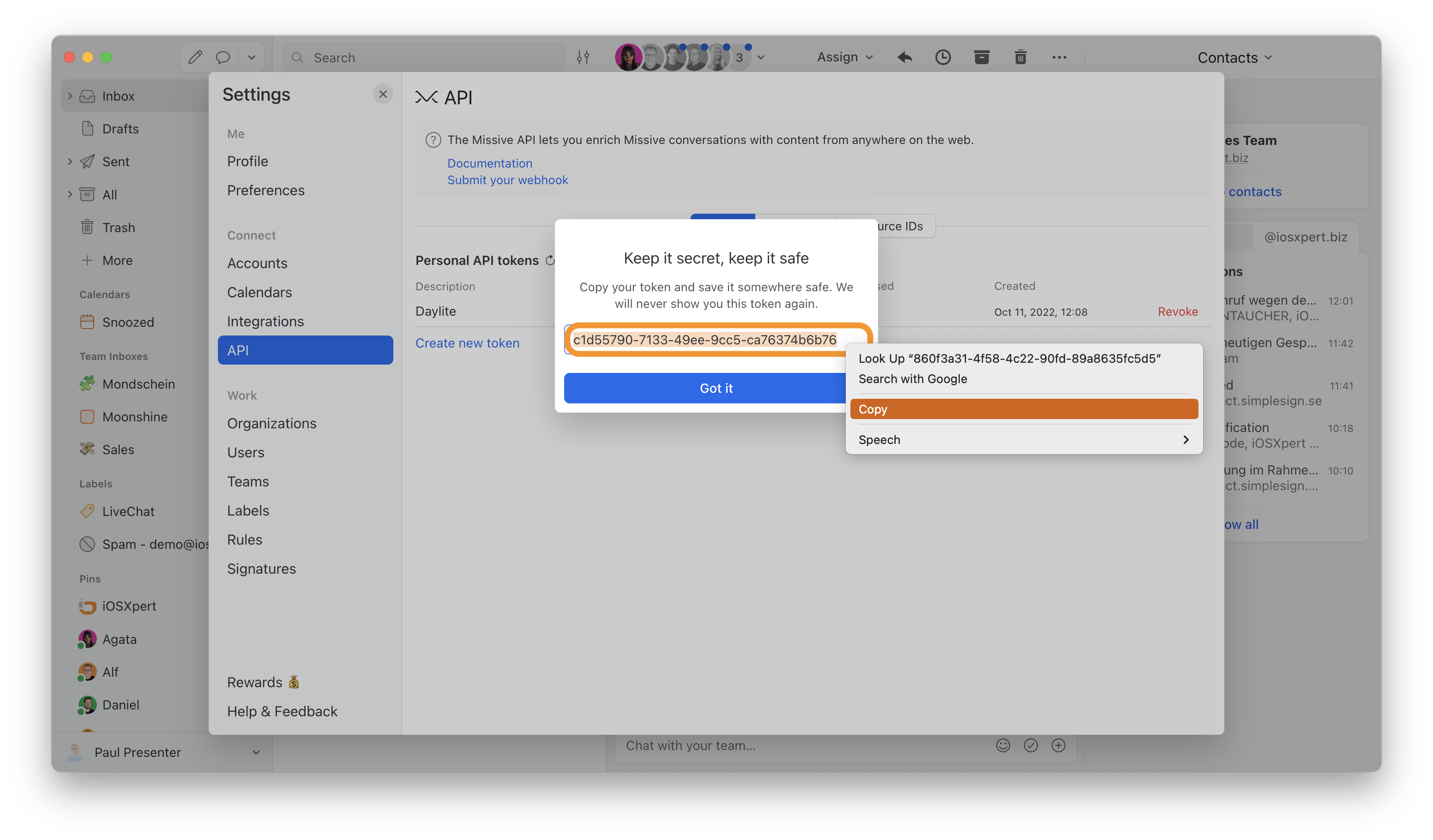 Attention: The token will be displayed only once. If you need it again, click Revoke next to the active token and create a new token.
Attention: To create an API key, you need a paid plan in Missive. This does not affect linking emails in Daylite, only passing data from Daylite to Missive. There is a 30 day money back guarantee on the paid Missive plans.
Related articles
What are Conversations in Missive?
How do I create email templates with ProductivityTools?
What are responses?