Missive offers you the possibility to compose and reply to e-mails faster with snippets (responses). Responses are especially useful when you need to compose the same replies over and over again.
It is possible to create personal responses or share a response with other users. You can use variables when creating a response, for example to dynamically insert the contact's name. There is also the possibility to add file attachments.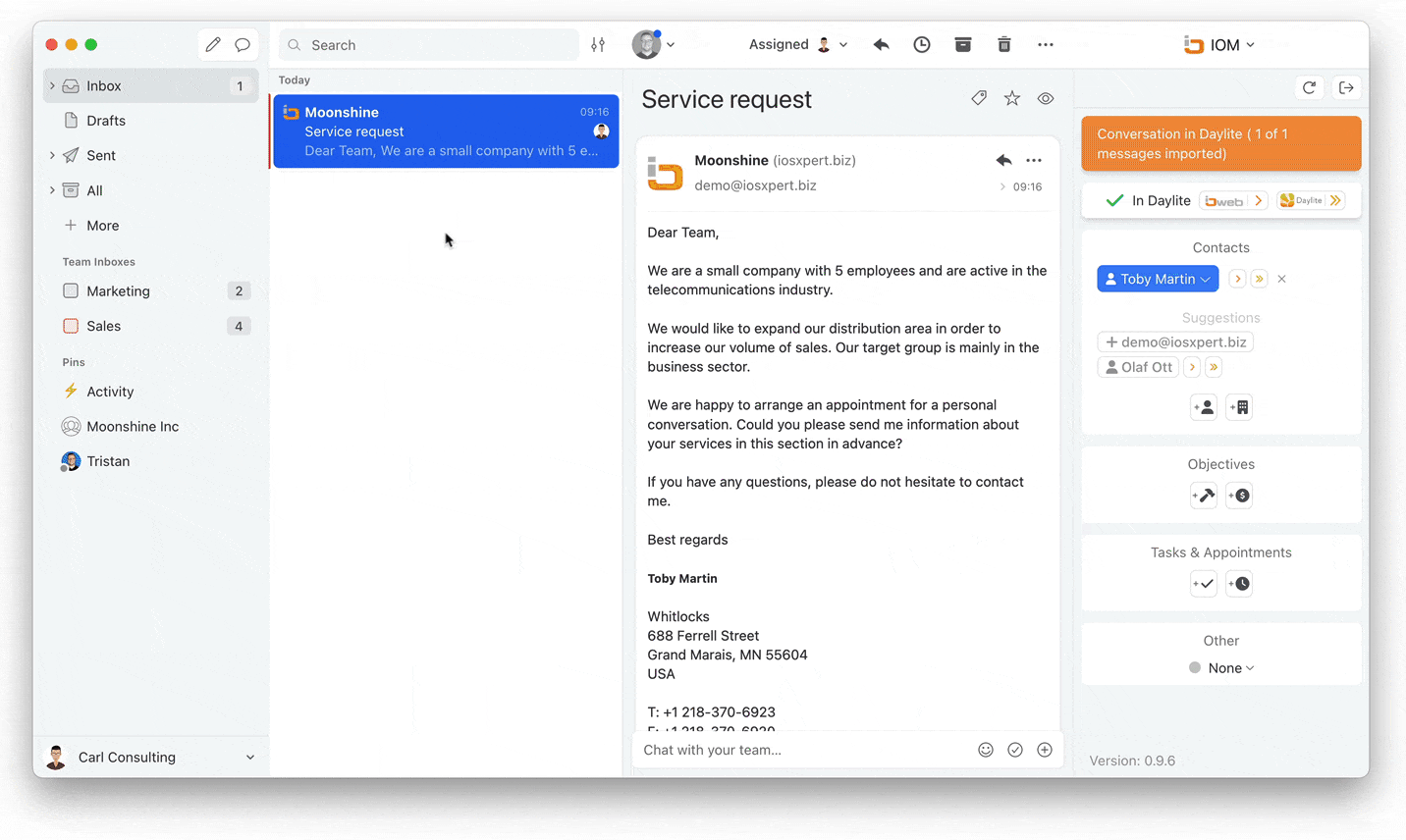 To use a response, reply to an email or compose a new email. Click on the

button in the e-mail window and select the response. Click the Insert response button.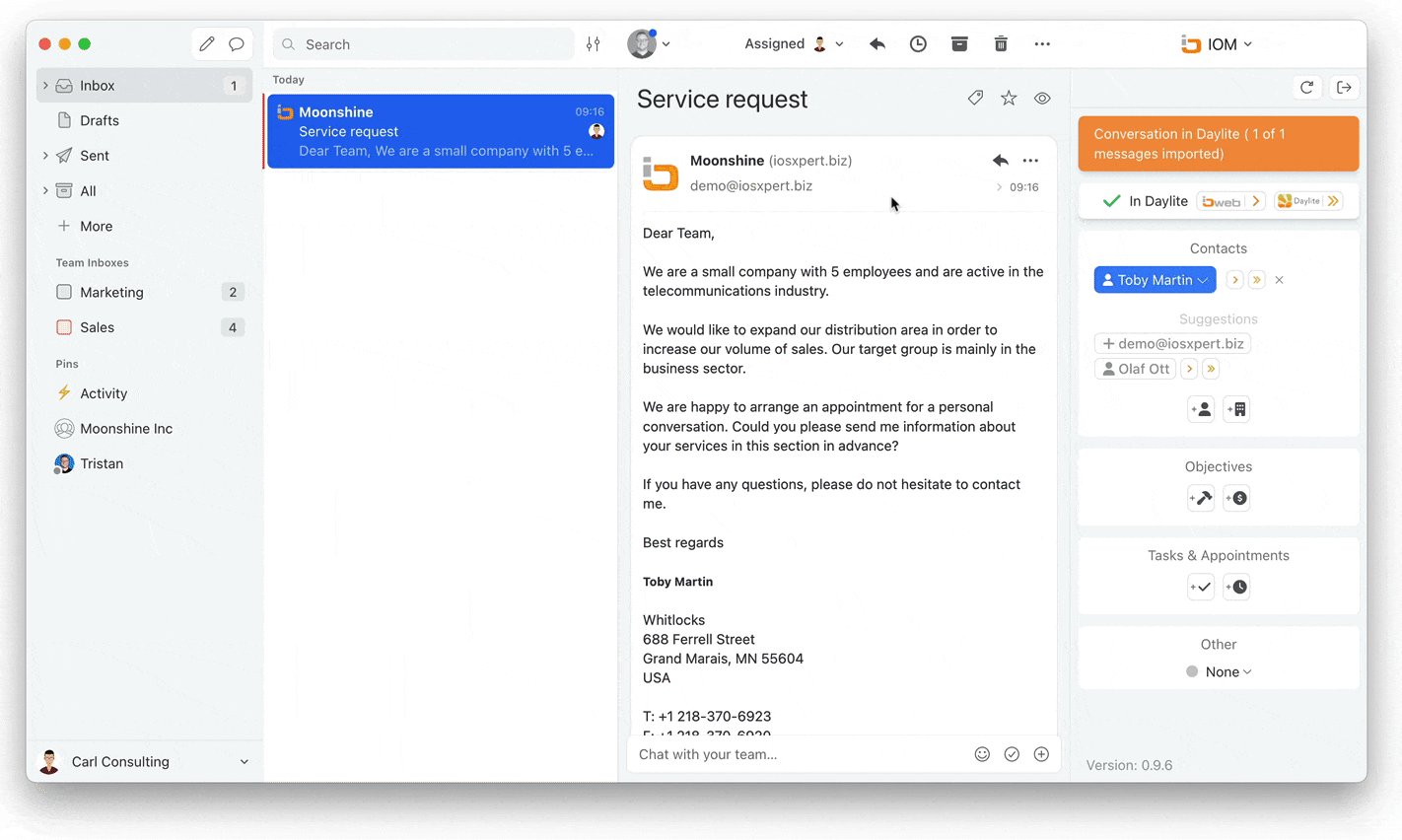 Related articles
What are managed signatures?
What's the difference between the Inbox and Team Inboxes?
What are Conversations in Missive?