Pinned conversations or pins are a great way to keep important conversations in your face for quick and easy access. You can find the pins on the left sidebar in Missive. Pins can be reordered by simply dragging-and-dropping them around. The pins section is personal and shared across your personal devices, if you pin a conversation in Missive on macOS, it will also be pinned in Missive on your iPhone or iPad.
You can pin daily conversations (for example emails), general chat rooms and personal chats. If you leave a pinned conversation in your Inbox and set it to unwatch, you won't receive any new notifications about that conversation in the Inbox. However, you will see the badge count next to the pin.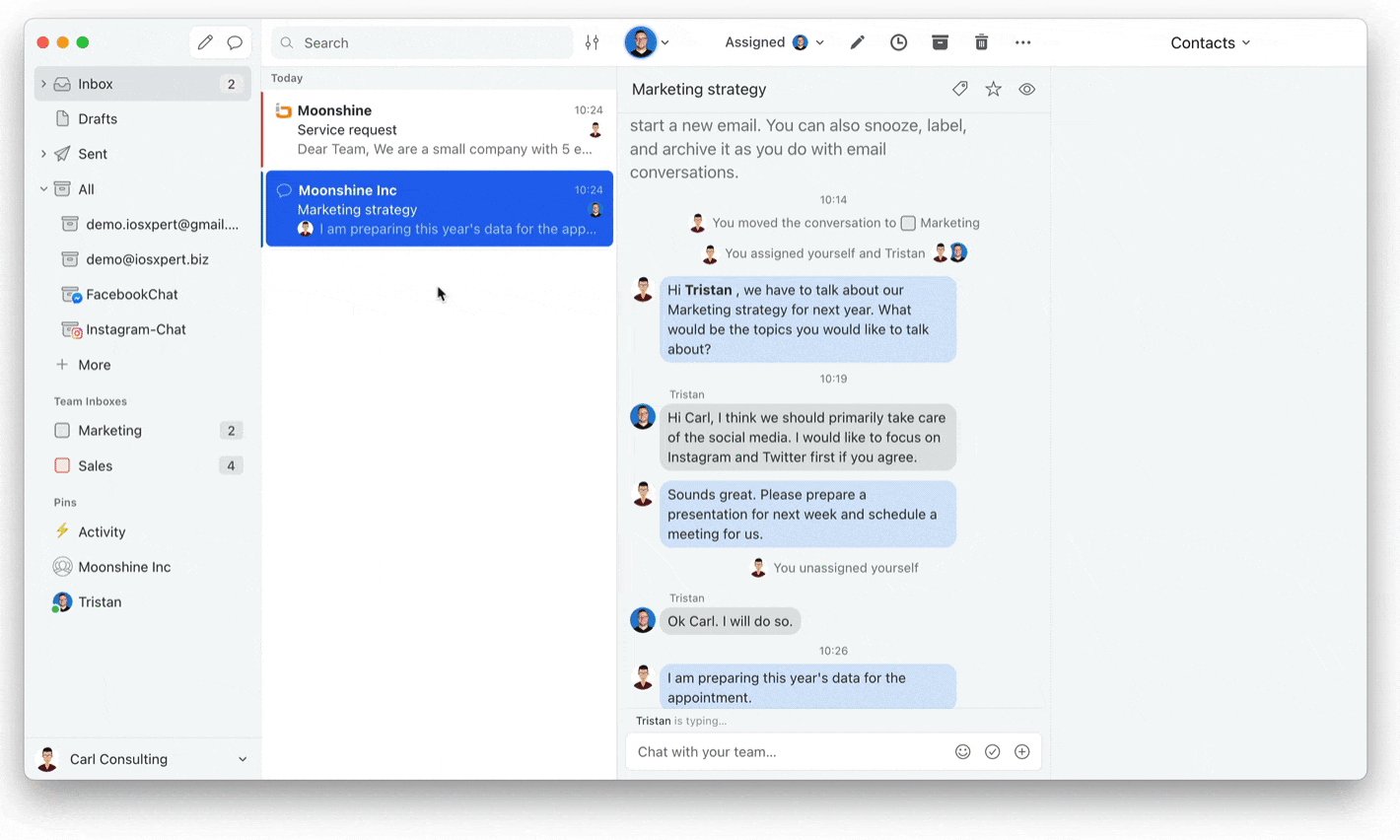 Related articles
What are managed signatures?
What are shared addresses?
What are Conversations in Missive?