If you prefer not to give access to all emails received in an account, you should use shared addresses. It lets you share emails sent to specific To or Cc addresses only. This is useful if you use a group, team, or department address like, 'collector@example.com' for different email addresses (support@example.com, sales@example.com).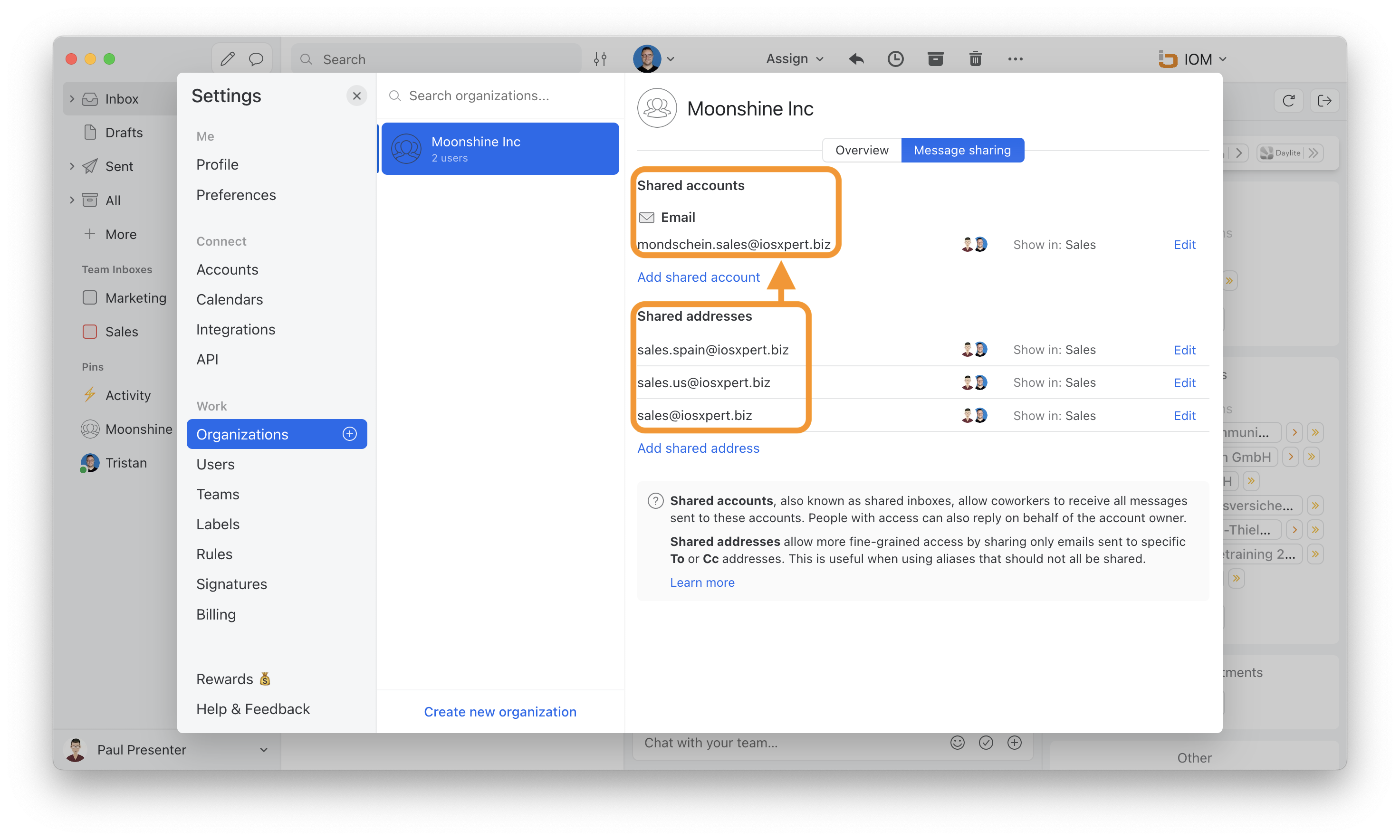 Related articles
What are shared accounts?
What are shared addresses?
What are Conversations in Missive?