The easiest way to collaborate in Missive is to directly share an email account. You can share an account with specific individuals, a team, or everyone in your organization.
Once people have access to an account, they start receiving the new emails. They can also browse the account history, use its labels, and reply to emails using the account email address and aliases.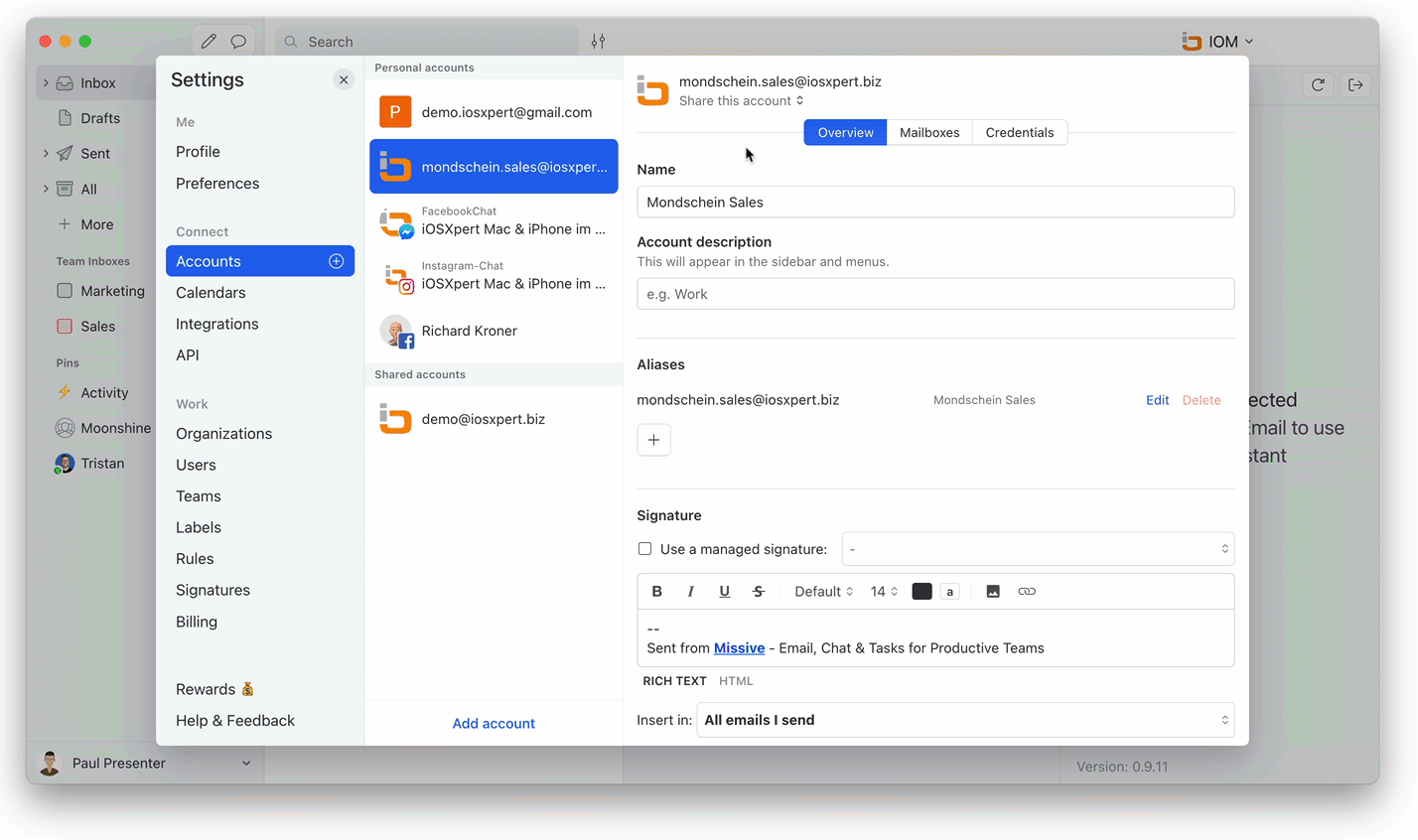 Related articles
What are managed signatures?
What are shared addresses?
What are Conversations in Missive?