Missive puts great importance on collaboration, which is why you can even share an email from your private account with a colleague. This person does not need access to your private email accounts. You can mark the colleague under Assign or mention his name directly under the email in the chat using the @ symbol. The corresponding email will now also appear in his inbox.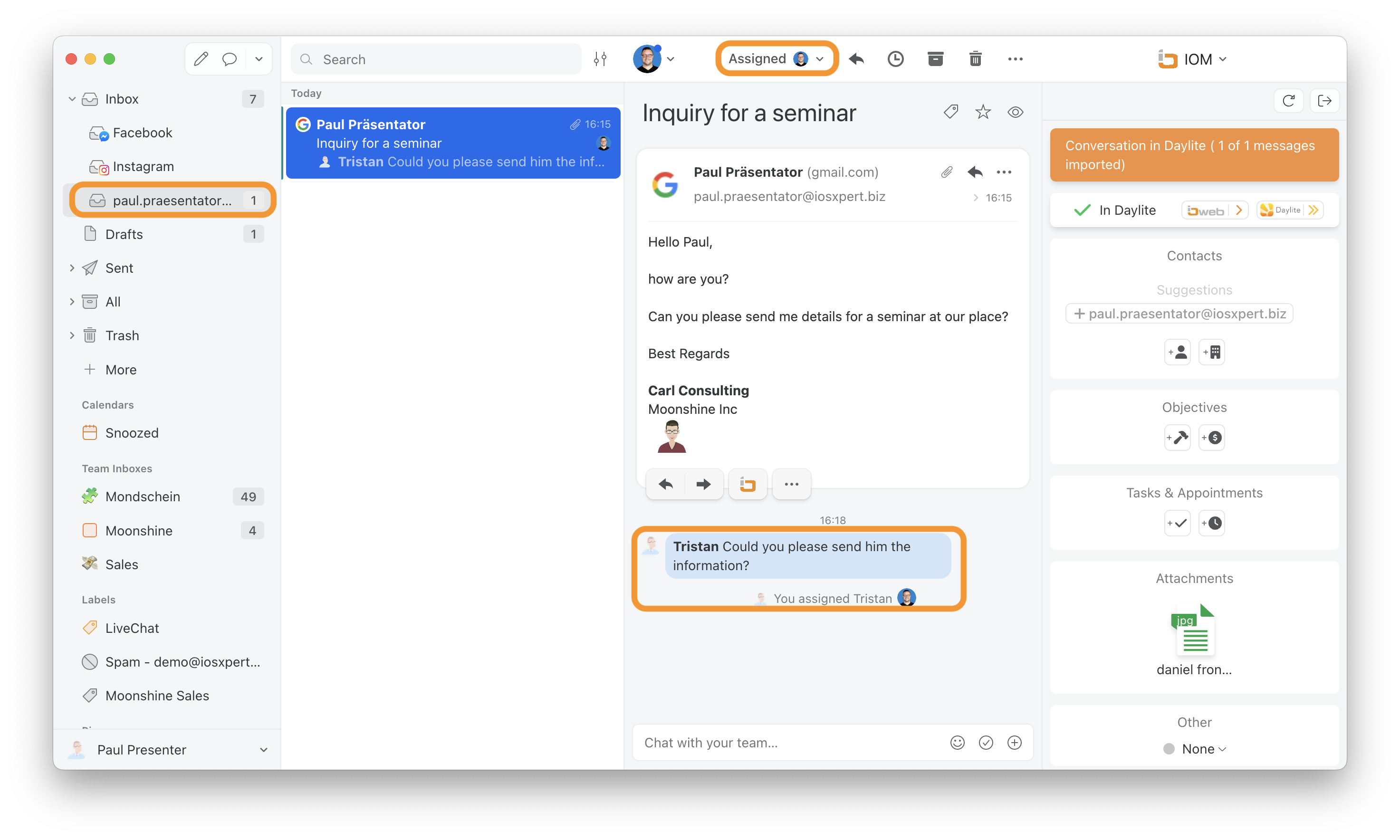 Related articles
What are shared accounts?
What are shared addresses?
What are Conversations in Missive?