Missive is a service that manages your customer communications in one inbox. You handle your emails, internal chats, communication via social media, SMS & WhatsApp, right there. With the IiOMailAssistant for Daylite, you integrate Missive directly with Daylite. To use the integration, you need the Plus Package for Daylite and an iO account. To learn how to create an iO account, please read the following HelpCenter article:

How to create a free iO account?
In your inbox in Missive, you will find Conversations. A conversation is the history of an entire email exchange including all individual emails. A conversation can also contain internal chats or tasks. In the right column you can see all the emails you have ever exchanged with a person or the corresponding company.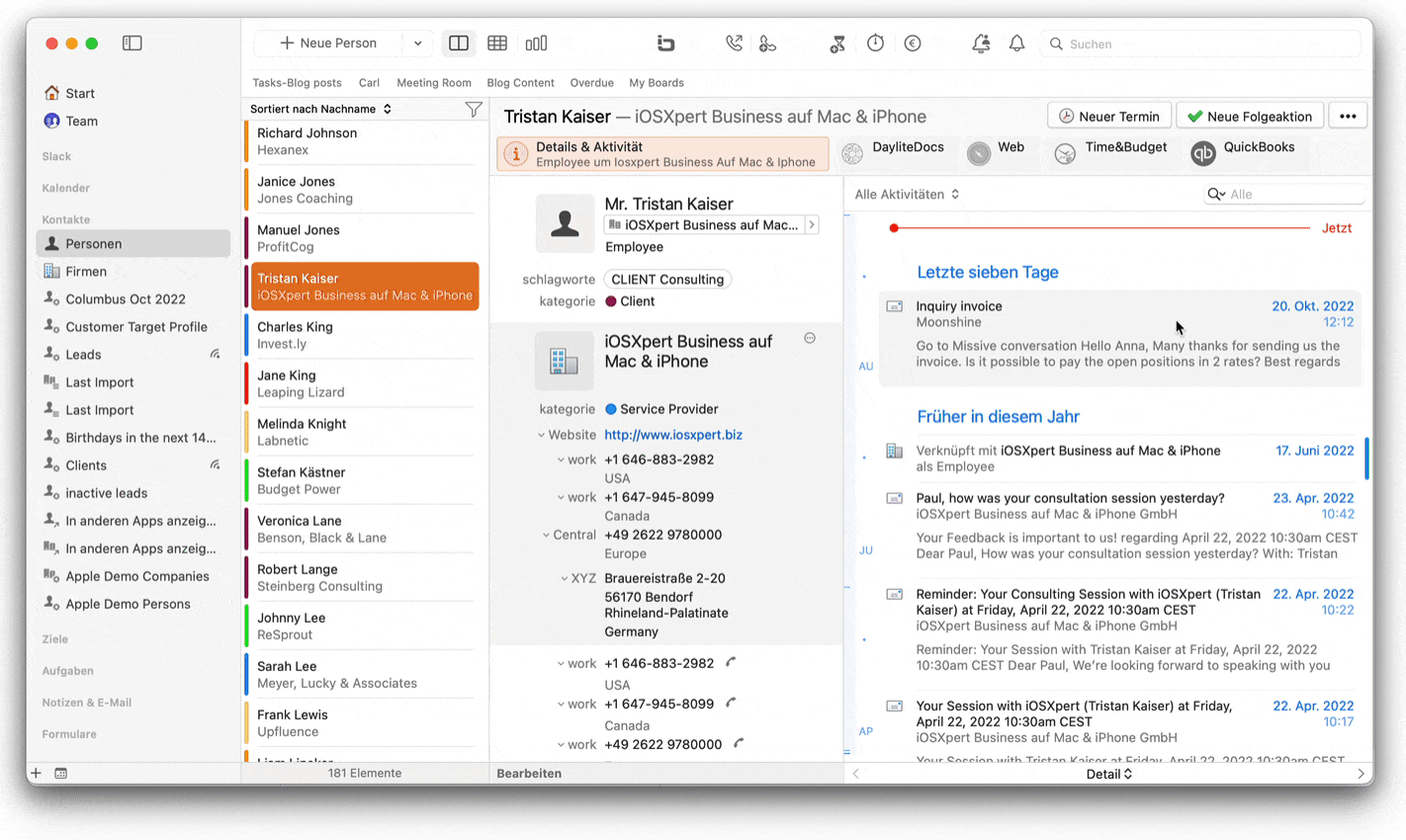 Please note that so far only conversations with emails can be transferred to Daylite.
Related articles
What is the iOMailAssistant for Daylite?
What are responses?
How do I set up shared email accounts and teams in Missive?