The Missive service collects your customer communications in one inbox. You can manage your emails, internal chats & arrangements, communication via social media, SMS & WhatsApp, there. With iOMailAssistant for Daylite you integrate the program directly with Daylite. Once you have set up the integration on a device, you can transfer emails from Missive on iOS directly to Daylite or open data from Missive in Daylite.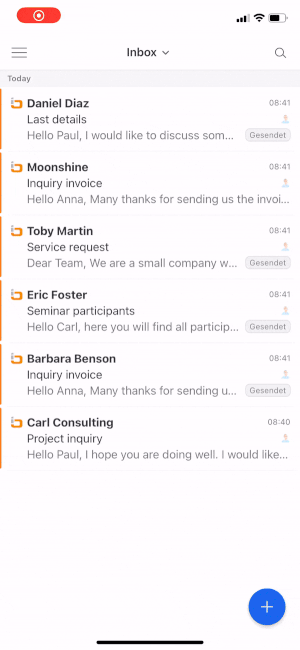 Open an email
Click the iOMailAssistant icon
Transfer the email directly to Daylite and link all relevant objects
Open the email directly in iOWeb, when you work on your iPhone or iPad
Related articles
What are Conversations in Missive?
What is the iOMailAssistant for Daylite?
How do I create email templates with ProductivityTools?