To add file attachments from Missive to Daylite, iOMailAssistant for Daylite must be set up and the DayliteDocs plugin must be installed.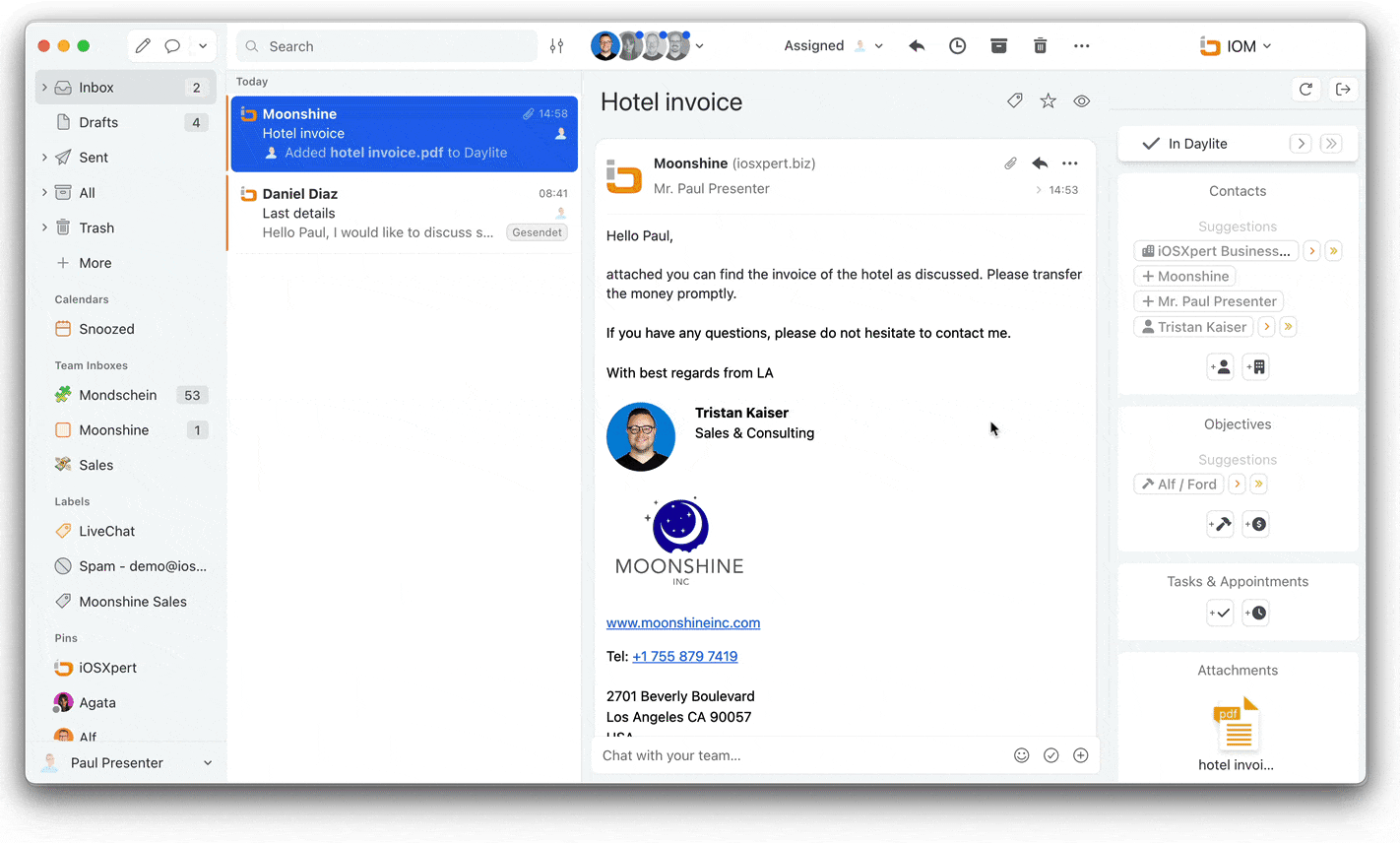 Select the email with the file attachment
Navigate to the right sidebar and click on the displayed attachment
The IO Mail Integration for Missive loads the attachment into Daylite
You can now open the attachment in Daylite and find it using the global search
Please note that it is currently not possible to add a file attachment to Daylite from within Missive on iOS.
Related articles
How do I create email templates with ProductivityTools?
What plugins do I need to use iOMailAssistant with Missive?
How do I set default values for Missive in Daylite?