Missive is a service that collects your customer communications in one inbox. You manage your emails, internal chats & arrangements, communication via social media, SMS & WhatsApp, there. With iOSXpert Missive integration for Daylite you connect the program directly to Daylite. To use the integration, you need an iO account. To learn how to create an iO account, see the following HelpCenter article:
How can I create a free iO account?
To transfer an email from Missive to Daylite, please follow these steps:
Select the appropriate email
Navigate to the dropdown menu in the right sidebar and select the iOMailAssistant for Daylite (IOM) there
Click 'In Daylite' to submit the email to Daylite
The person will be linked to your company based on the email address
Other objects will be linked
You can open the email directly in Daylite or (for example on iOS) in iOWeb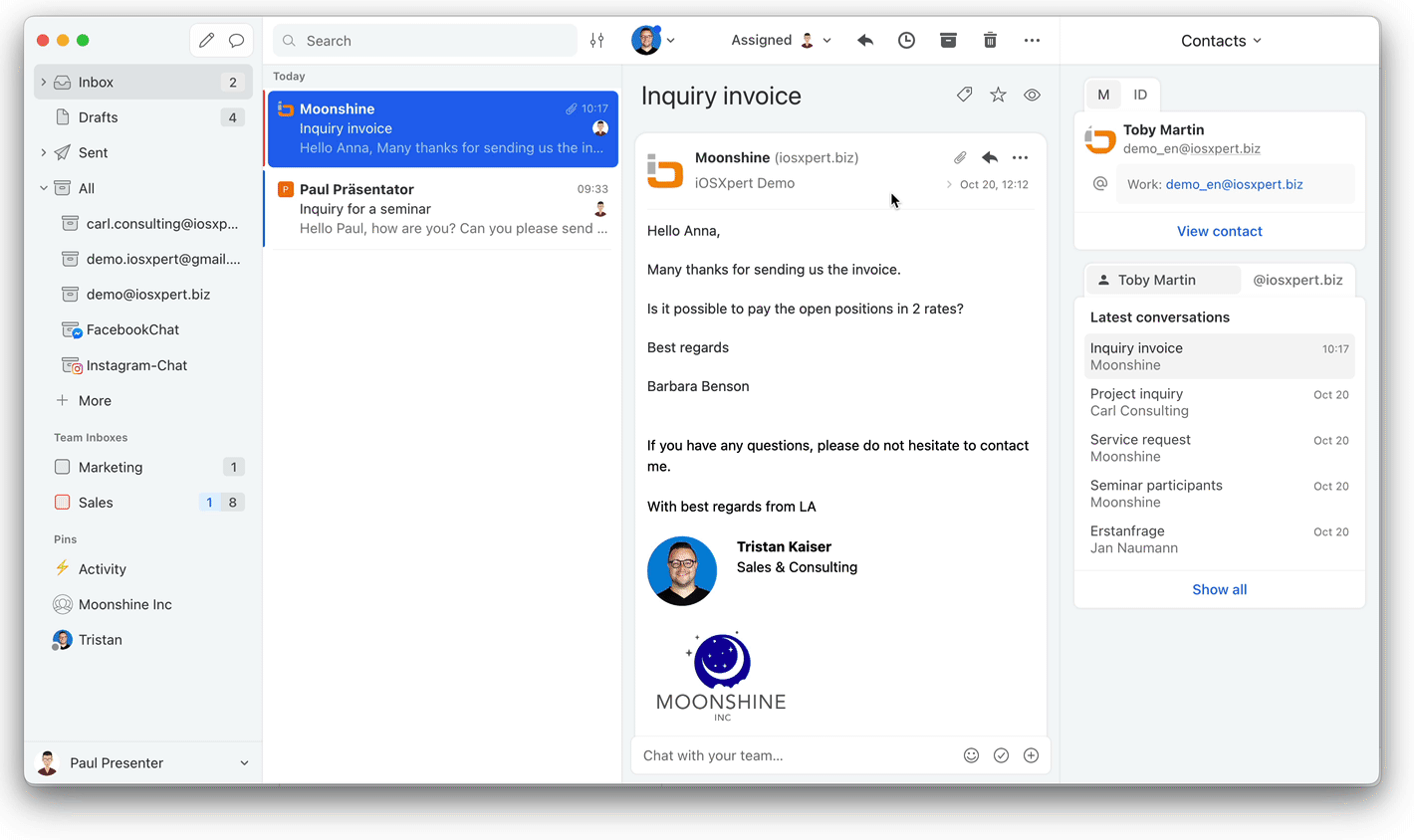 Please note that you can only transfer emails to Daylite. Internal communication under email and other communication channels cannot be transferred at this time.
By adding the first email in a conversation to Daylite, you have direct access from Daylite to the entire conversation, including internal chats in Missive. You can identify an email saved from Missive to Daylite by the orange banner with the title Go to Missive conversation. Clicking on the banner will bring you directly to the conversation saved in Missive. In Missive you can also see how many emails of this conversation have already been transferred to Daylite.
In general, you can choose whether you want to transfer every single email of a communication to Daylite or just one. The entire communication history, including all chats and internal comments, can be found in Missive at any time, even if you have already archived the conversation.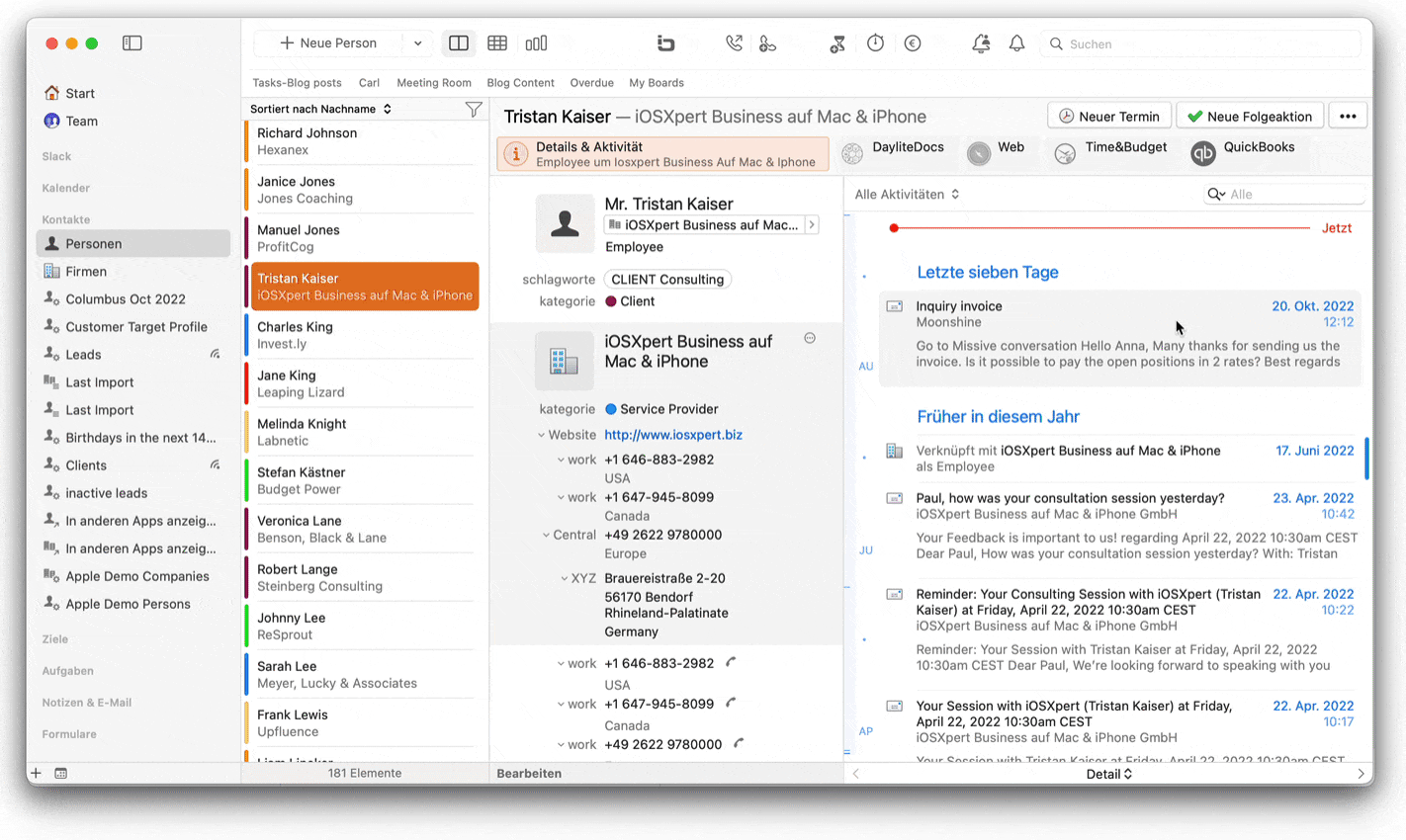 Related articles
What are Conversations in Missive?
How do I use the iOMailAssistant for Daylite on iOS?
How do I create email templates with ProductivityTools?