The delegation feature within ProductivityTools is available to all Plus Package customers. What is Plus Package for Daylite?
With the delegation feature, you can now define which Daylite users can receive your Daylite notifications, provided they have ProductivityTools installed. This feature can be helpful for vacation or sick leave replacements, as your substitute will receive notifications about all your existing tasks and appointments. This way, you avoid important tasks remaining undone, or arrangements are not kept. The substitute will also receive notifications about tasks and appointments.
If you want to enable this feature, please follow these steps:
1. Activate the delegation feature under General in the Plus Package (Daylite+) plugin preferences.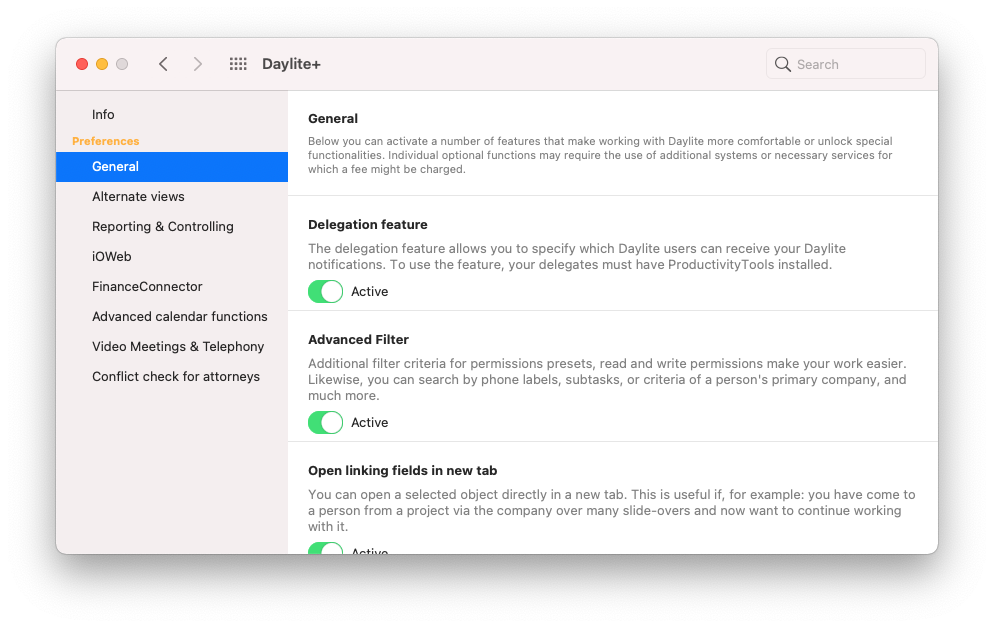 2. In the PluginCenter open the ProductivityTools and select the Delegation tab.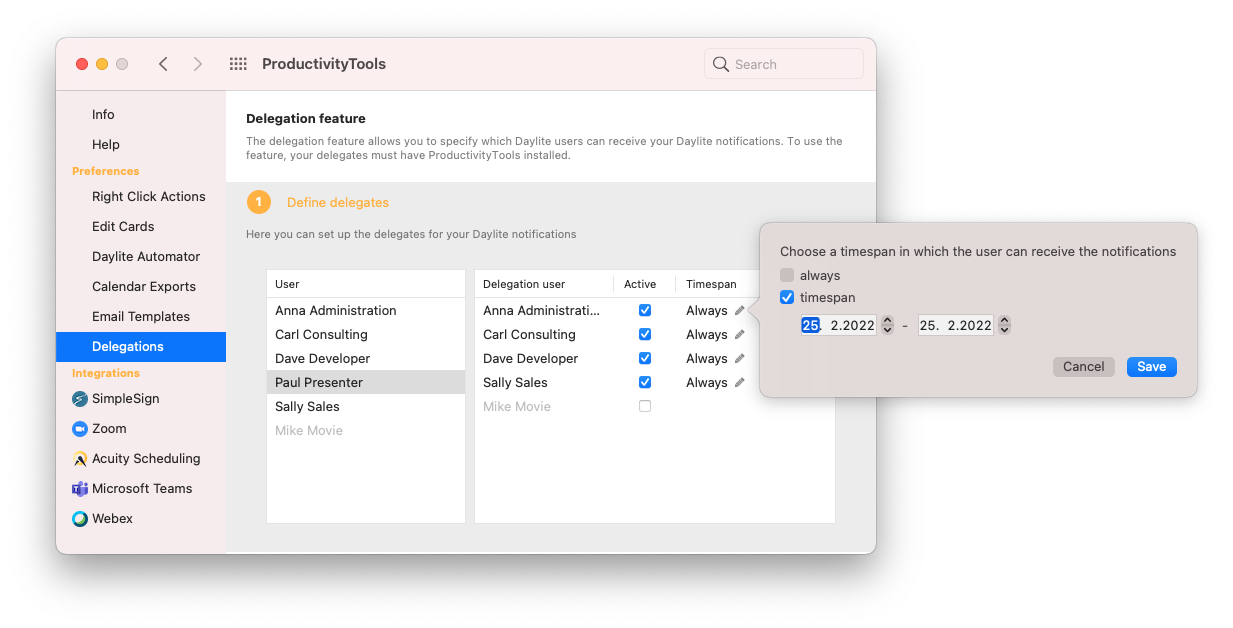 3. Tick the boxes next to the colleagues who should also receive your notifications and cover for you.
4. Time span: You can choose whether your colleague should permanently substitute for you or only within a specific time span.
5. The changes are not active until both you and your colleague restart Daylite.
6. Now a second bell appears at the top right next to the regular bell. This bell turns orange when notifications are received for the person you cover. Click the bell to see all the received messages.

7. If you click on the bell, you will see all notifications of appointments and tasks of the person you stand in for. You will also see the name of the person you stand in for at the top.
8. It's also possible to dismiss these notifications.
9. Please note that you can only snooze your own notifications. For messages you receive as a delegate, the following pop-up will appear: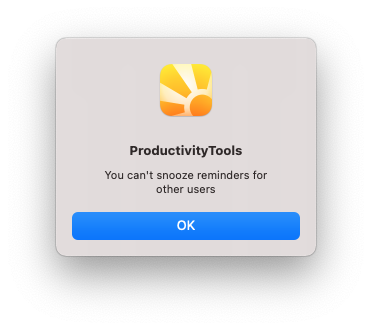 Related articles
What are the ProductivityTools?
Why do I receive the same notification multiple times at once?
How do I use a ProductivityTools template for appointment invitations?