You can record expenses much easier with Daylite+ and access the products and services stored in Daylite settings.
Here's how to do it:
1. Click on any project
2. Click on the Euro icon at the top of the bar "Record expenses"

3. A window will open by clicking on the magnifying glass at the top next to the title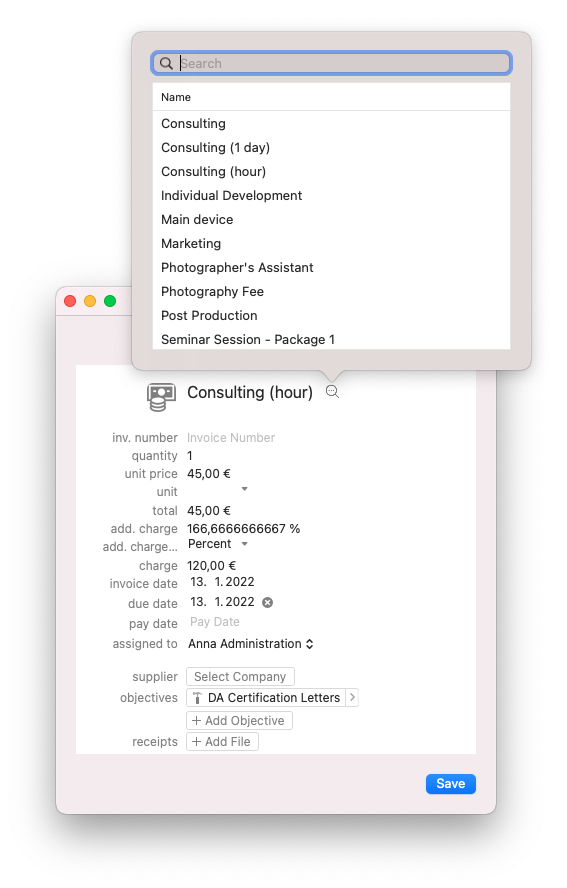 4. Now Daylite+ pulls up all products and services stored in Daylite
5. When you click on a product, all data is automatically transferred directly to the expense, and you can edit your expense as you wish.
Learn how to enter products and services within Daylite settings in this HelpCenter article: How do I set up my services and products in Daylite?
Related articles
How do I subscribe to Daylite+?
How do I create expenses for resources with Time&Budget?