If you have previously installed Daylite version 2021.28 or higher, you may have selected Deny when you received the message depicted below and therefore deactivated PluginCenter.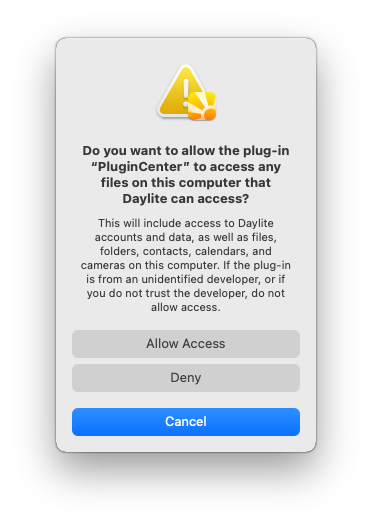 To reset your choice and to grant PluginCenter access, please follow these steps:
Download this script and double-click to execute it
Once Daylite restarted, select Allow Access when you receive the message depicted above
PluginCenter should now be available again
Related articles
How do I install the iOSXpert PluginCenter?
Where do I manage my plugin licences?