Use the Daylite plugin Boards to use existing boards as templates for future projects and opportunities. You can also customize the board afterwards by adding or adjusting columns.

Learn how to create a board by reading this article:
How do I create a board?
Saving a board as template
Follow these steps to save a board as template:
Create a board for a project and opportunity and customize its columns
Arrange the columns by drag & drop as you like
Navigate via the gear-icon to Save Board as Template...
Name the template and describe for what reason it should be used
Confirm your entry by clicking at Save
You can select the saved template when creating a new board.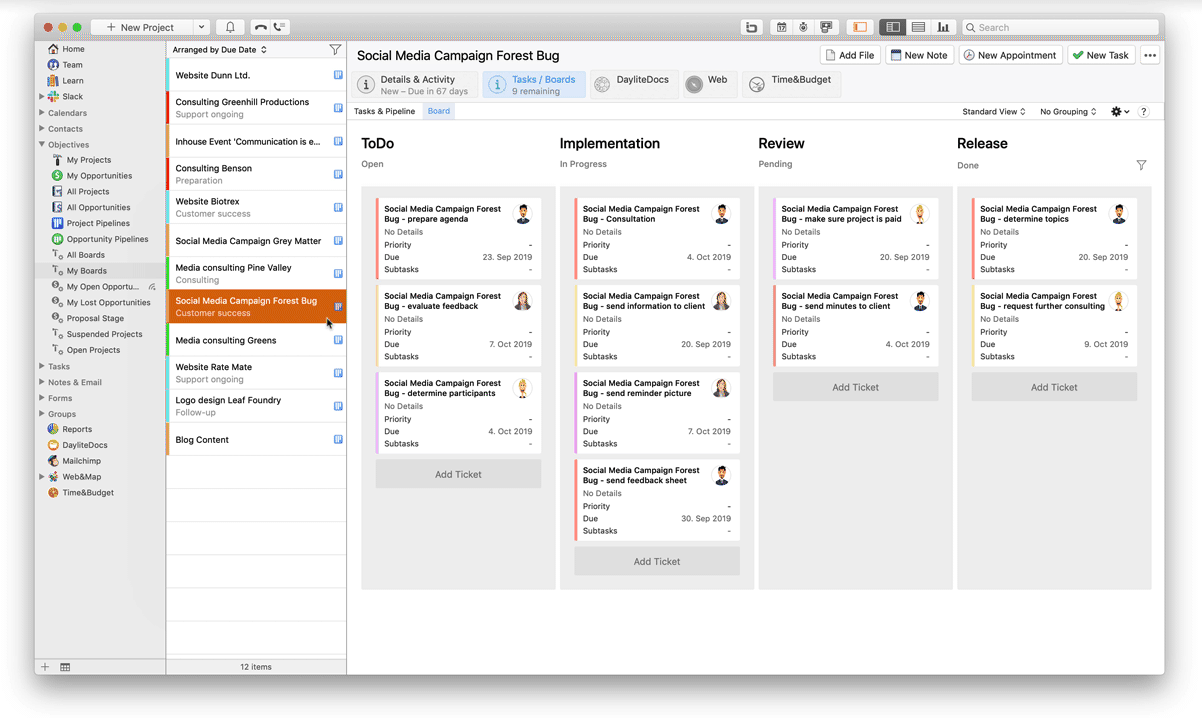 Managing board templates
To manage your templates for board, please follow these steps:
Click on the gear-icon in a board of your choice
Choose Manage Templates to see all saved templates for Boards
Remove board templates you don't use any longer via the minus-symbol or rename existing ones by double-clicking on the template name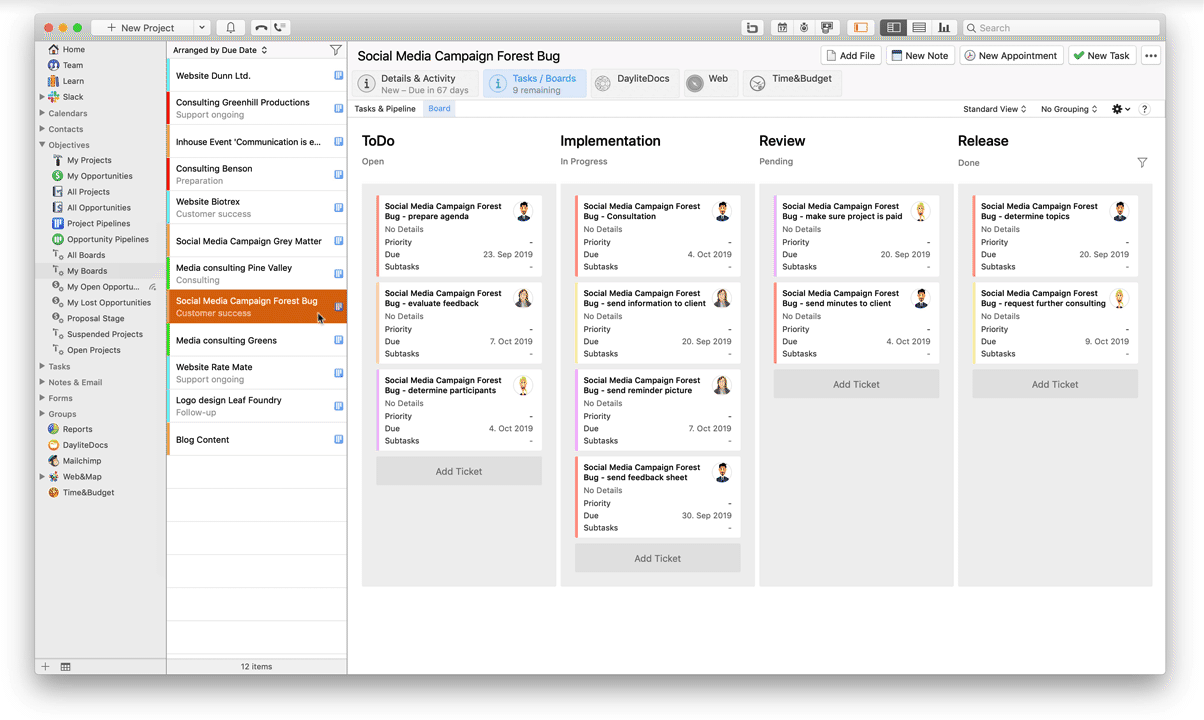 Related articles
What is Boards?
Can I use Activiy Sets for Boards?
How do I manage columns in Boards?
How do I work with grouping in Boards?