Daylite offers you to print almost any view and can offer you a standard report.
Print reports in Daylite offer a summary of information of selected sets of data. For example, you could print labels for sending mail or print a contact overview to give it to another person.
In order to print the selected information, please open the Print menu via the menu bar -> File -> Print (data set name) or use the keyboard shortcut cmd (⌘) + p.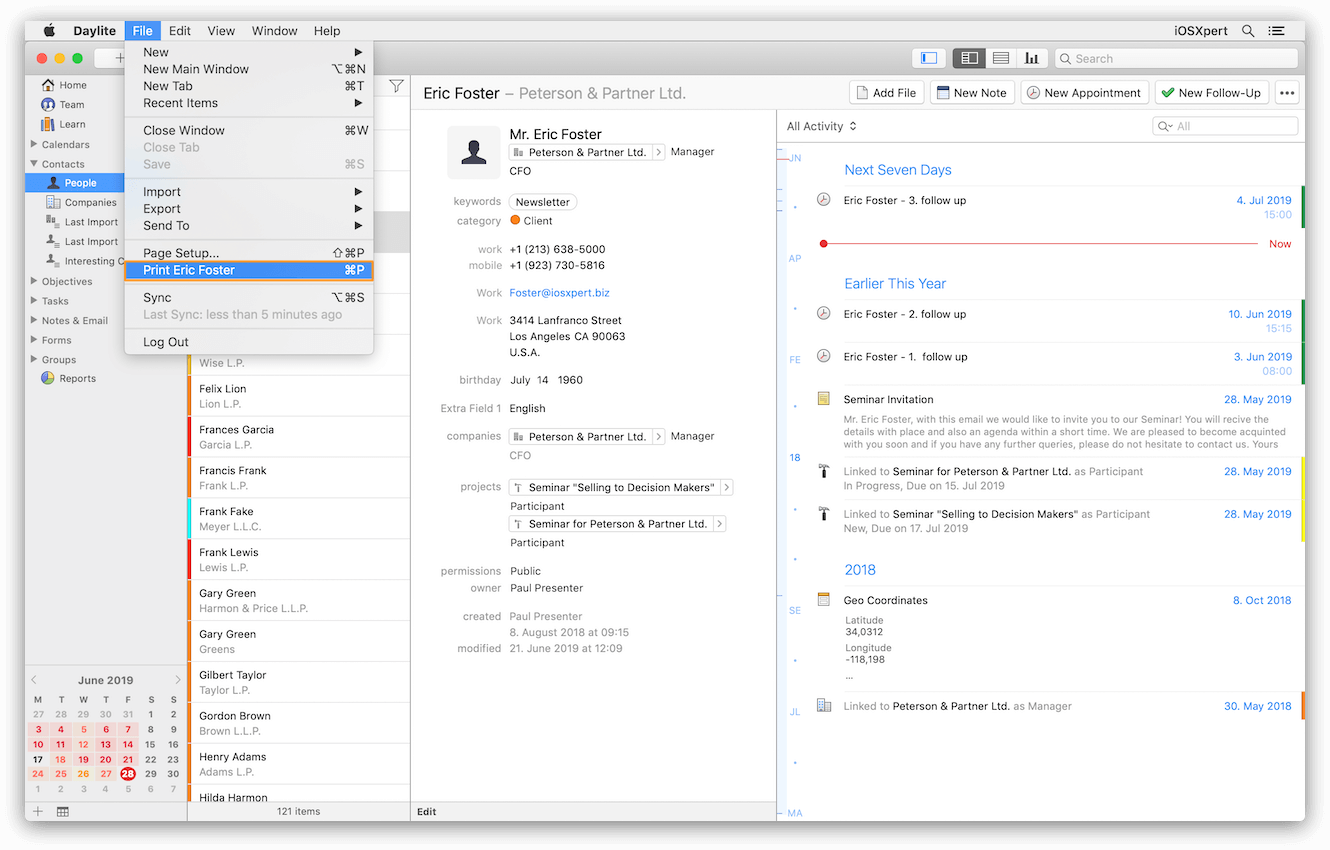 Now select the desired report and confirm by clicking Print.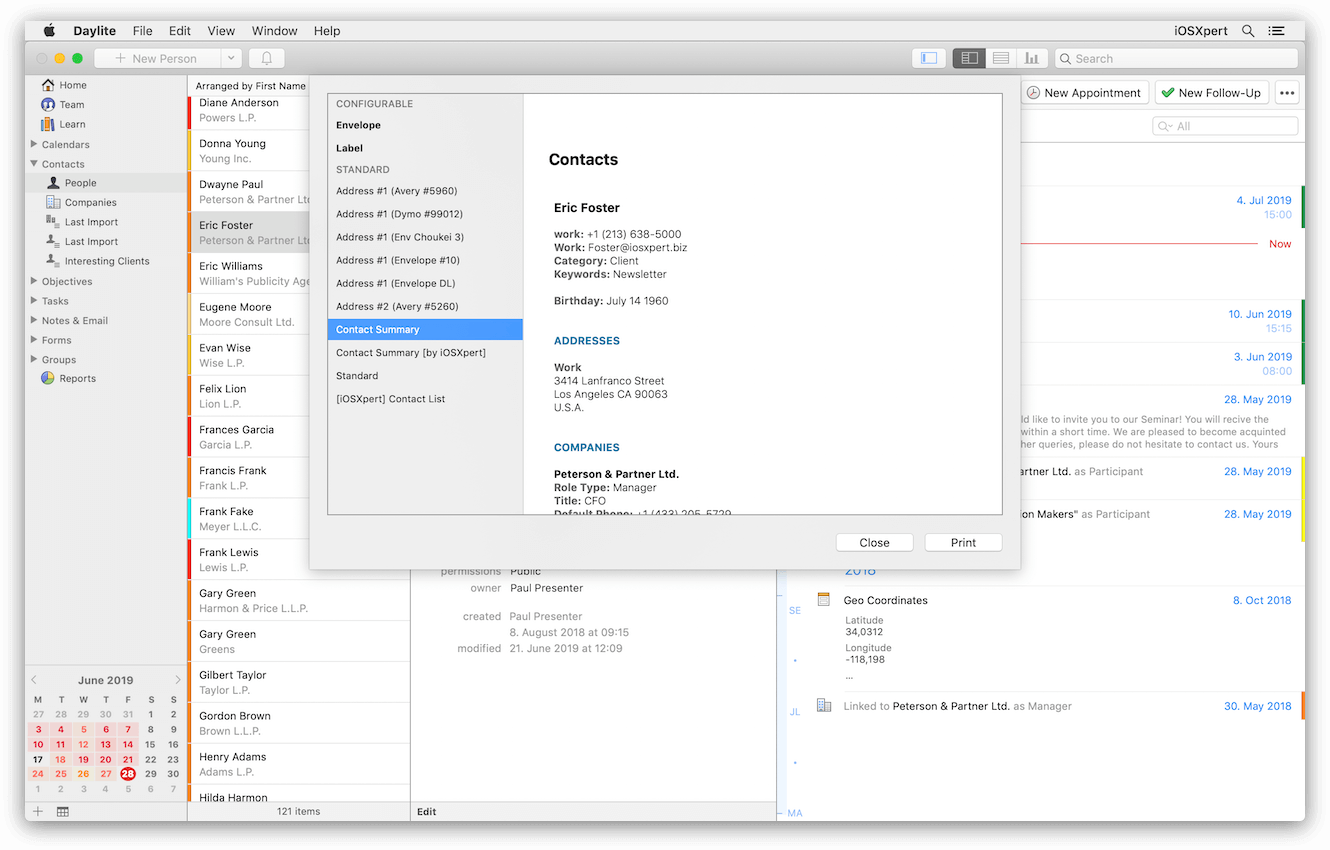 Reports can also be adjusted be the Daylite settings. Please check out the this article for additional information: Can Daylite reports and print templates be created or edited?


Related articles
🎬 How can I buy or install iOSXpert reports and lists?
What is the global Time&Budget analysis?
🎬 How can I use an iOSXpert report?
🎬 How can I customize an iOSXpert report?