If you want to use the FinanceConnector with QuickBooks Online, you receive either access or the following message, depending on the user status in QuickBooks: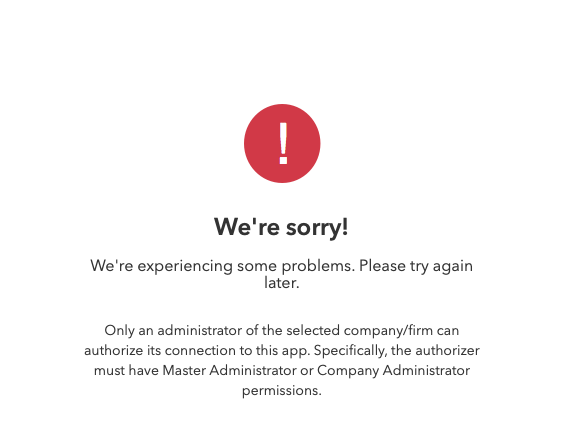 If you receive this message, a Master Admin or Admin of QuickBooks must authenticate the connection for your user.
Intuit (manufacturer of QuickBooks Online) is currently working on additional features for the third-party apps, so authentication is not available at the moment. To use the interface anyway, the corresponding QuickBooks user needs Admin permissions.
Related articles
How do I transfer updated data to my billing system?
Which billing systems are compatible with FinanceConnector?