In order to use the Daylite Teams integration, you need the Daylite plugin ProductivityTools.
To delete a Teams meeting from within a Daylite appointment, proceed as follows: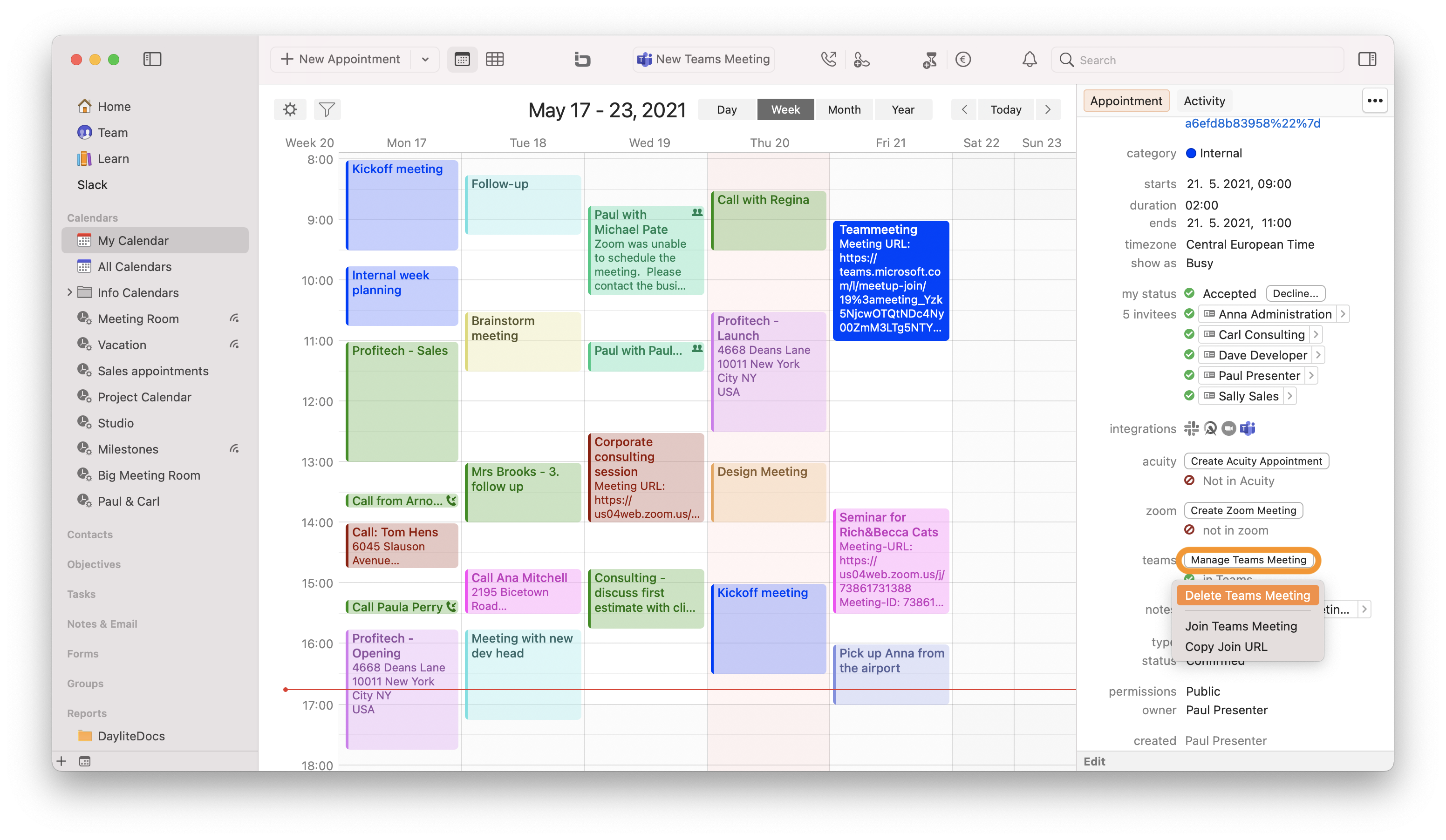 Within the Daylite appointment click on Manage Teams Meeting
Select Delete Teams Meeting
The Teams meeting has now been removed
Related articles
What is the Teams integration within the ProductivityTools?
How do I create a Teams meeting in Daylite?
How can I move/reschedule a Teams meeting within Daylite?