To create a Teams Meeting from Daylite, you need the Daylite plugin ProductivityTools.
After you have set up the integration successfully, you can set up a Teams Meeting quickly by just clicking on this button and then follow the instructions:

Please follow these steps: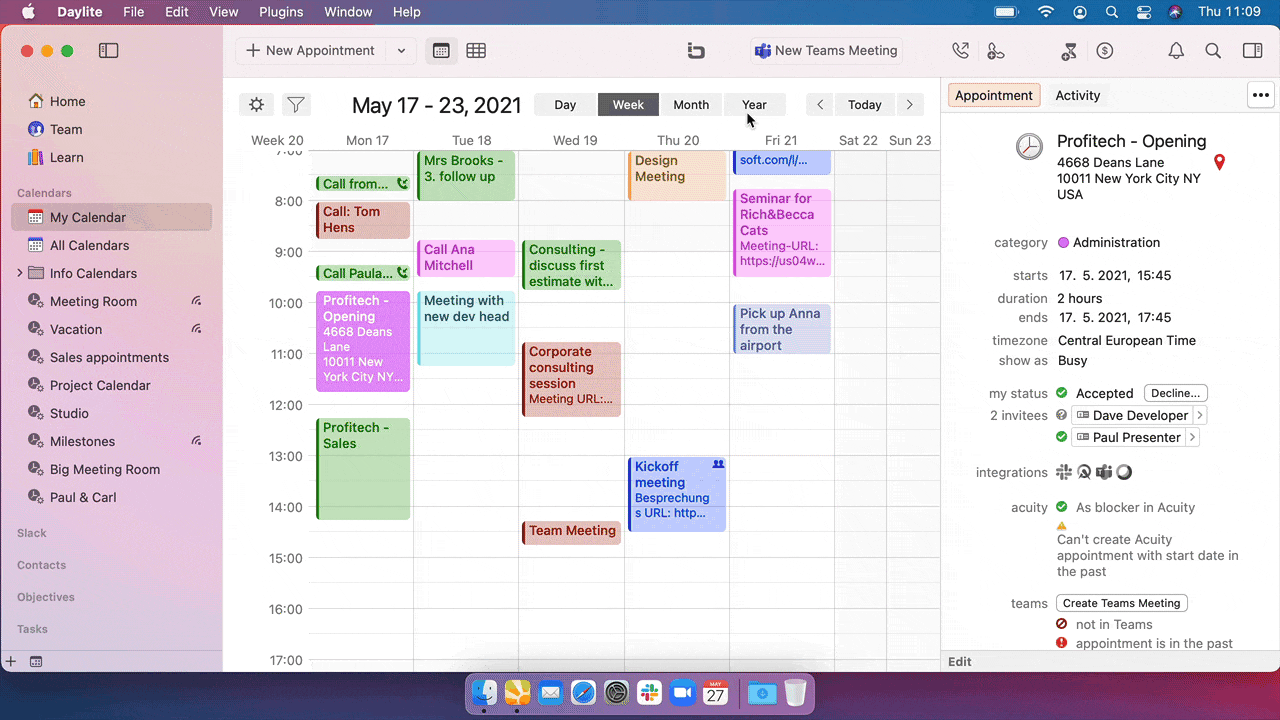 Select New Teams Meeting.
The Teams meeting wizard opens. Enter all the information about the meeting here.
Click Next and complete the information.
Invite Daylite participants and external participants. Teams will send the meeting details to external attendees afterwards.
Create the meeting.
Related articles
What are the ProductivityTools?
What is the Teams integration within the ProductivityTools?
How do I set up Teams integration using ProductivityTools?
How can I move/reschedule a Teams meeting within Daylite?How do I delete a Teams Meeting?