With the Webex integration in the Daylite App ProductivityTools it is possible to create a Webex meeting from within Daylite.
To set up the Webex integration, please follow these steps: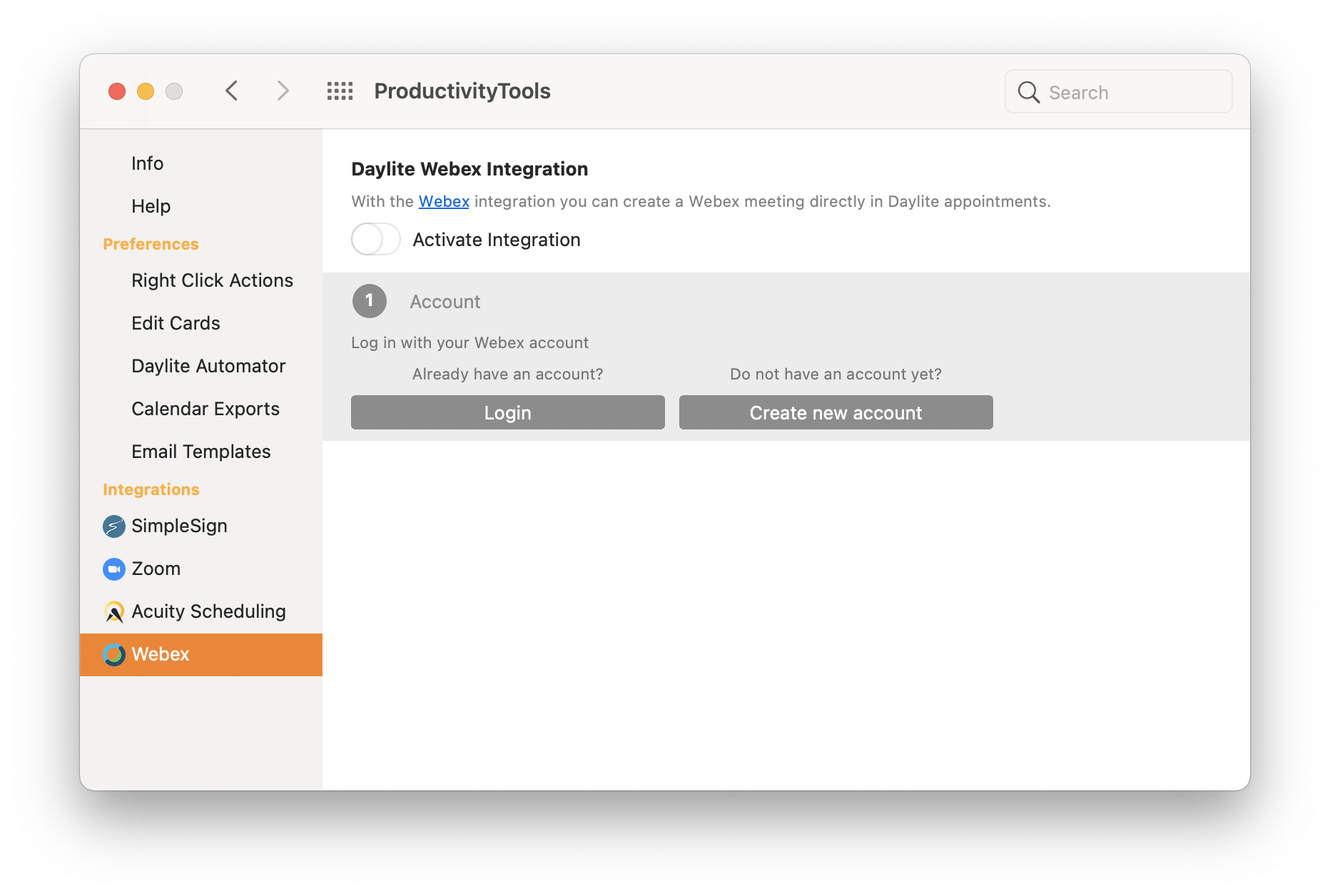 Navigate from the Daylite menu to Preferences -> iOSXpert PluginCenter and click ProductivityTools
Choose Webex under Integrations
Use the switch to Activate the Daylite Webex integration
Log in with an existing account or create a new account
Please note: Some Webex users first have to log into this page before they can use the integration with Daylite: https://web.webex.com/onboarding/activate
Related articles
How do I create a Webex meeting in Daylite?
How do I delete a Webex Meeting?
How can I move/reschedule a Webex meeting within Daylite?