In order to use the Daylite Webex integration, you need the Daylite plugin ProductivityTools.
To delete a Webex meeting from within a Daylite appointment, proceed as follows: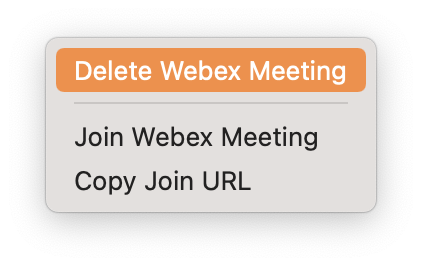 Within the Daylite appointment click on Manage Webex Meeting
Select Delete Webex Meeting
The Webex meeting has now been removed
Related articles
How do I set up Webex integration using ProductivityTools?
How do I create a Webex meeting in Daylite?
How can I move/reschedule a Webex meeting within Daylite?